The World Health Organization has warned of "alarming rates of transmission" of Covid-19 across Europe and cautioned countries against shortening quarantine periods.
The WHO's regional director for Europe Hans Kluge said the number of coronavirus cases seen in September "should serve as a wake-up call for all of us."
"Although these numbers reflect more comprehensive testing, it also shows alarming rates of transmission across the region," he told an online press conference from the Danish capital Copenhagen.
The health body also said it would not change its guidance calling for a 14-day quarantine period for anyone exposed to the novel coronavirus.
"Our quarantine recommendation of 14 days has been based on our understanding of the incubation period and transmission of the disease. We would only revise that on the basis of a change of our understanding of the science," WHO Europe's senior emergency officer Catherine Smallwood said.
In France for instance, the recommended length for self-isolation in case of exposure has been reduced from 14 to seven days.
In Ireland, the obligation to self-isolate after testing positive for Covid-19 was reduced from 14 to 10 days following a review by the Health Information and Quality Authority.
However, close contacts of a positive case must still restrict their movements for 14 days.
This obligation is just 10 days in the UK and several other European countries, such as Portugal and Croatia, are currently considering reducing their recommendations.
"Knowing the immense individual and societal impact even a slight reduction in the length of quarantine can have... I encourage countries of the region to make scientific due process with their experts and explore safe reduction options," Mr Kluge said.
Meanwhile, all countries need to have "consistent messaging" for their public around Covid-19, the World Health Organization's top emergency expert said.
Dr Mike Ryan made the comments when he was asked about contradictory remarks made by US President Donald Trump and his health officials.
Mr Trump yesterday expressed renewed confidence that a viable Covid-19 vaccine would be ready by October, directly contradicting a top administration health expert and facing fierce criticism from his Democratic election rival Joe Biden.
Dr Ryan said: "It is important that we have consistent messaging from all levels, and it's not for one country or one entity; consistent messaging between science and between government."
He said: "What is important is that governments, scientific institutions, step back, review the evidence, and give the most comprehensive easy-to-understand-and-digest information so that people can take the appropriate action.
"It's understanding the confusion, it's understanding their concern, it's understanding their apprehension. And not laughing at it and not turning that into some kind of political football," he added.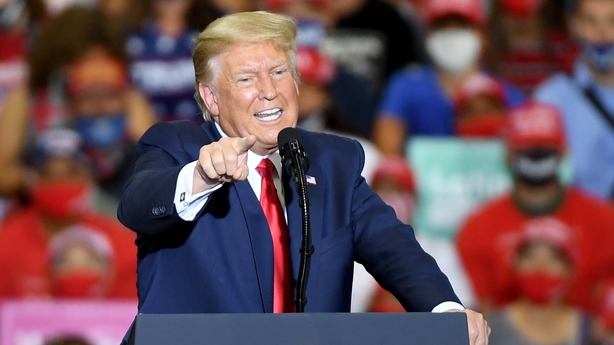 Mr Trump sowed confusion about the issue with an extraordinary public rebuke of one of his top health experts who said masks were a leading weapon for fighting the pandemic and that a vaccine was unlikely to be widely available until mid-2021.
"I think he made a mistake when he said that. That's just incorrect information," Mr Trump told reporters referring to Senate testimony by Centers for Disease Control and Prevention director Robert Redfield.
"We're very close to that vaccine as you know... We think we can start sometime in October" or shortly thereafter, Mr Trump said."I believe he was confused," he said of Dr Redfield.
"I am just telling you we are ready to go as soon as the vaccine happens."
Dr Redfield told politicians yesterday that a "very limited" distribution to priority groups including first responders could begin in November and December, but that full implementation would take many more months at least.
"I think we're probably looking at late second quarter, third quarter 2021" before a safe and effective vaccine would be available to the general public, he added.
Dr Redfield tweeted his support for a potential vaccine yesterday evening, but cautioned Americans to be vigilant about mitigating viral spread in the meantime
Australia says daily Covid-19 cases fall to three-month low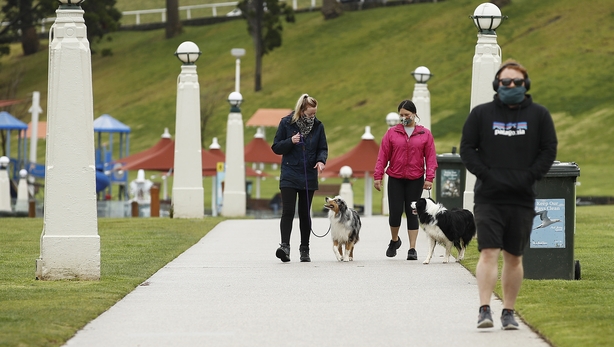 Australia has reported its lowest one-day rise in new Covid-19 cases in nearly three months, as states said restrictions imposed to slow the spread of the virus will be further relaxed.
Australia said 35 cases of Covid-19 have been detected in the past 24 hours, the lowest one-day rise since 24 June.
Victoria state - Australia's Covid-19 epicentre - accounted for the bulk of the new cases, with 28 people diagnosed with the virus in the past 24 hours.
"It is a fantastic outcome and a tribute to the hard work, sacrifice and contribution every single Victorian is making and I want to say thank you," Victoria state Premier Daniel Andrews told reporters in Melbourne.
The result in Victoria will buoy hopes that residents in Melbourne will soon be granted additional freedoms after more than six weeks under a strict lockdown.
Melbourne is on an extended hard lockdown until 28 September. If at that point the two-week average number of infections is below 50, which it currently is, then restrictions will be eased.
Restrictions in regional Victoria were relaxed earlier this week. Residents there can now have outdoor gatherings of up to ten people, and cafes will be able to seat up to 50 people outside.
---
---
Australia's most populated state, New South Wales, said it had detected five new cases of Covid-19 in the past 24 hours, with two people already in hotel quarantine.
With confidence growing in NSW, state Premier Gladys Berejiklian said restrictions on crowds at sporting stadiums and venues will be eased. Venues will now be allowed to operate with a 50% capacity, double the previous constraint.
Australian states, Queensland and Western Australia both recorded one case each of Covid-19.
Australia has now recorded nearly 27,000 Covid-19 infections and 832 deaths.
UK health minister plays down lockdown reports
British Health Minister Edward Argar has played down reports that the government is considering a two-week national lockdown as coronavirus cases continue to rise.
"It is not something I have seen within the department," he told Sky News.
"The Prime Minister has been very clear on this. He doesn't want to see another national lockdown. He wants to see people abiding by the regulations and making the local lockdowns work."
With further lockdowns expected to be announced in northeast England, Mr Argar said the region was seeing a spike in cases similar to that in the northwest.
"In the northeast we are seeing a spike in infections. It is exactly what we have seen in the northwest. We monitor that rate. Where we need to, we step in and take action," he said.
Mr Argar said that in the northwest the rise had been driven in part by people not adhering to the social distancing requirements.
"Obviously a nighttime economy will fuel that with people having been out late into the evening," he said.
Virus-free island to repatriate students
The Solomon Islands said it will repatriate hundreds of students stranded in the Philippines despite fears their return will torpedo the Pacific nation's rare coronavirus-free status.
More than 400 students have been stuck, with many complaining of difficult conditions, since the island nation closed its borders in March.
Their return has become a headache for officials in one of the few Covid-free countries in the world, while the Philippines has recorded more than 260,000 cases.
Prime Minister Manasseh Sogavare said all students - including 12 who have tested positive for the virus - would be repatriated, and that officials were working with the Red Cross.
"We look forward to seeing our students home soon, and be assured, the Solomon Islands is still Covid-19 free," he said in a televised national address Wednesday.
Flights from Manila to Honiara are planned on 27 and 29 September. A third on 24 October will carry students who tested positive, after they recover and undergo quarantine.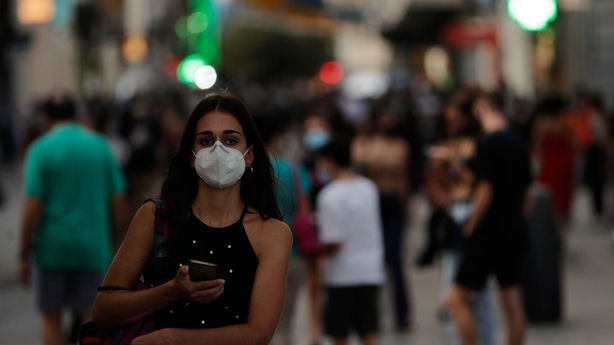 Madrid backtracks on plan for targeted virus lockdowns
The local government of Madrid, the region of Spain hit hardest by the pandemic, backtracked on its plans to introduce targeted lockdowns in areas with high numbers of coronavirus cases.
The region's deputy health chief, Antonio Zapatero, announced Wednesday that the local health department was planning to confine people in areas with the highest incidence of the virus, without naming which neighbourhoods would be affected.
The announcement caused concern among residents of densely populated, low-income neighbourhoods in the south of Madrid which have a high rate of infections.
However, the justice minister in the Madrid regional government, Enrique Lopez, said the word confinement "generates anxiety" and he stressed that the government planned only to "reduce mobility and contacts" in areas with a high rate of infections but would not lock them down.
"We need to send a message of calm to the population," he added during an interview with radio Onda Cero.
A source at the Madrid health department told AFP that a press conference would likely be held tomorrow to outline the new measures, which would take effect on Saturday or Monday, depending on how early they could legally be implemented.
Spain has over 600,000 confirmed cases of the virus and 30,000 deaths from the respiratory disease, one of the world's highest tolls.
The Madrid region accounts for around one-third of the country's active Covid-19 cases.
"We must do whatever it takes to control the situation in Madrid," Health Minister Salvado Illa said during an interview with Spanish radio when asked about the Madrid region's plans to introduce new virus measures.