You couldn't make it up.
That was the feeling among TDs and Senators from all parties at the turn of events today.
The entire Cabinet is restricting its movements.
That follows Health Minister Stephen Donnelly feeling unwell and seeking a Covid-19 test.
On foot of this, the Dáil was adjourned until Tuesday, only to be recalled this evening.
Earlier, the Green Party leader Eamon Ryan disclosed he was self-isolating while a family member awaited a Covid-19 test result.
And all of this landing on the day that the Government published its medium-term plan on living with Covid-19.
The launch had also been dramatic, as Taoiseach Micheál Martin, Tánaiste Leo Varadkar and Health Minister Stephen Donnelly came to explain their long-awaited plan at Dublin Castle.
Given the document was long in the making, the event was perplexing.
It was crystal clear that the Taoiseach would be asked about the new restrictions to be imposed on Dublin, given the spike in Covid-19 cases.
You would imagine that Mr Martin would absolutely nail it: crisply explaining why the new restrictions on Dublin were consistent with a Level 2 status, rather than Level 3, particularly given the recent lockdowns in Offaly, Laois and Kildare.
Yet this was his initial response to RTÉ's Sandra Hurley when she asked if it was "not confusing" for Dublin to remain on Level 2 when additional restrictions were being applied.
He said: "Well, effectively, Dublin is on Level 2, the new Level 2, with some modifications because obviously NPHET gave its advice as we were in transition from the first chapter to the second chapter, and this particular plan.
"And the addition is in relation to the pubs not reopening, and the issue in relation to attendances at sporting events at certain stadia.
"The recommendation in relation to households is in line with the new Level 2 – that has been recommended and has been adopted by Government."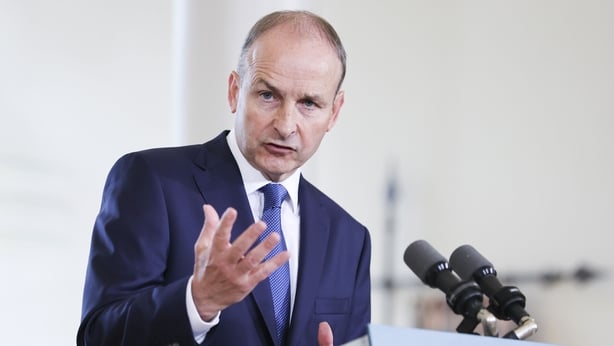 Mr Martin hadn't nailed it. And so the questions kept coming – questions about fairness, confusion and consistency.
Those questions only deepened when the details of the five-level Covid-19 medium-term plan was released.
Click on level 2, and some specified restrictions are not included in the new measures to be applied on Dublin.
For example, under Level 2, it states that "no restrictions" apply to domestic travel. Yet, Dubliners are being asked to stay inside their county.
When asked if people in the capital could travel outside of the country boundary, Health Minister Stephen Donnelly said "absolutely" on RTÉ's News at One.
However, he didn't clarify that while there was no travel limitation on Dubliners, they were being asked not to travel.
But maybe, as we later learned, Minister Donnelly's performance was affected by illness.
However, there were also outstanding questions about how a county, or other designated area, would move either up or down on the plan.
It was no surprise when opposition parties piled-in on the Dublin issue.
Sinn Fein's Louise O'Reilly claimed the Government had delivered a "five-stage plan, with six stages in it".
Labour leader Alan Kelly said his party supported a five-level plan but not a "five-and-a-half" level plan.
Social Democrats Róisín Shortall argued the Government had "muddied the waters" on Covid-19 by putting Dublin on Level "two and a bit".
The Government response was to go on the offensive.
Minister Donnelly claimed the opposition interventions were "very disappointing" given their "partisan political approach".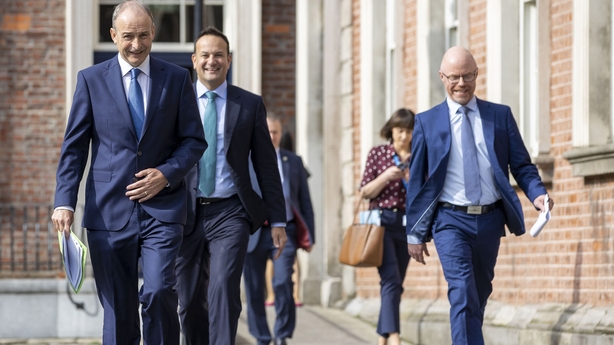 The Taoiseach said there was no "Level 2.5" and the opposition was just "throwing out the word and hope it sticks".
The sum result of all this was that a key policy document from the Government, which requires the massive public buy-in to function, has become enmeshed in a political claim and counter-claim.
Worse still, it isn't just the opposition alleging confusion, representatives of the restaurants, the pubs, and the airlines were just a few demanding clarification of the Government's intentions.
For this plan to work it needed clarity of approach, consistency in its application and, most importantly, effective communication to explain any anomalies.
The Taoiseach was far more effective on RTÉ's Six One News when grilled on the detail by David McCullagh.
The answers were brief and to the point.
That certainly didn't happen earlier in the day. And for that, the government has only itself to blame.