Austria is experiencing the start of a second wave of coronavirus infections, its chancellor said, as cases spike upwards in line with other EU countries. 
From Friday to Saturday, the Alpine nation of nearly nine million people reported 869 new cases - more than half of those in the capital Vienna.
"What we are experiencing is the beginning of the second wave," Chancellor Sebastian Kurz said in a statement, appealing to the population to stick to anti-virus measures and reduce social contacts.
He warned that the mark of 1,000 cases per day would be reached soon.
France reported 10,000 new infections yesterday, close to the level of the peak of the first wave in April, while Britain introduced new restrictions on gatherings last week as the number of new daily infections surged to around 3,500. 
On Friday, Mr Kurz announced the government would expand mandatory mask-wearing and impose new restrictions on events from tomorrow.
Masks will be compulsory in all shops and public buildings, in addition to places where they must already be worn such as supermarkets and public transport.
---
---
The conservative leader has warned the government could introduce further measures if cases kept rising but would try to avoid a repeat of the lockdown imposed in March, which entailed severe restrictions on movement and the closure of shops and restaurants.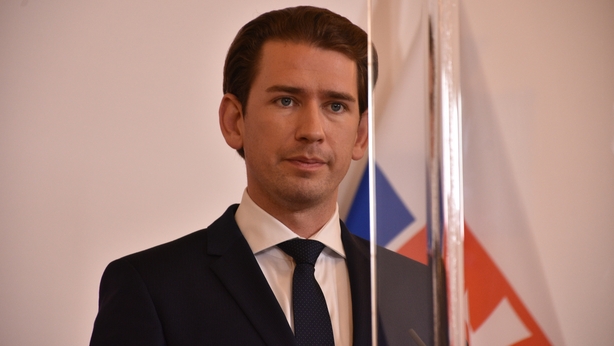 Austria has so far been able to avoid the brunt of the health crisis. Total coronavirus infections currently stand at more than 33,000 with around 750 deaths.
Meanwhile, the Czech Republic reported its largest single-day increase in new coronavirus infections for a third straight day, recording 1,541 cases, according to Health Ministry data.
It was the fifth day in a row with new infections above 1,000 as the country of 10.7 million sees a surge in cases that is among the fastest in the European Union.
The government has tightened rules requiring face mask use but aims to avoid harsh lockdowns.
Latvia has reinstated a compulsory 14-day quarantine for arrivals from neighbouring Estonia due to an upsurge in cases there.
Australia's Victoria takes small step in easing virus restrictions
The global death toll from the coronavirus has risen to 916,000 with 28.5 million infections, while France and the United Arab Emirates posted new milestones for daily infections yesterday.
Lockdown restrictions in Australia's state of Victoria will ease very slightly as of tomorrow, state officials said, as the number of new daily coronavirus cases continued to fall in the country's hotspot.
Announcing a A$3 billion package in financial aid to businesses in Victoria, home to a quarter of Australia's population, officials also said there were 41 new coronavirus infections today and seven more deaths.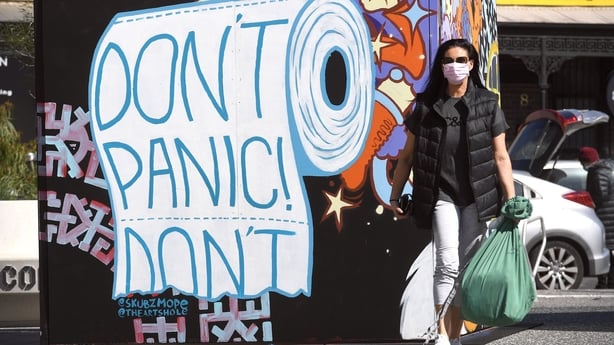 The numbers confirm a steady downward trend from a peak of more than 700 cases in a single day in early August.
Victoria accounts for about 75% of Australia's more than 26,600 Covid-19 cases and its capital, Melbourne, has been under strict lockdown for several weeks.
The city will remain under lockdown, but the amount of time people will be able to spend outside will double to two hours per day and the overnight curfew will be shortened by an hour.
"They are small steps, but that's what's safe, absolutely appropriate, with numbers still coming down, but (remaining) too high to open up," Victoria Premier Daniel Andrews told a televised briefing.
Businesses, primarily hospitality, retail and tourism firms ,which have been either fully closed or had operations substantially scaled down, will have access to grants and tax relief through the state's largest business support package so far, he announced.
"It is unprecedented because the challenge we face is unprecedented," Mr Andrews said. "No one is enjoying the reality we face, but none of us have the option of ignoring the reality that we face."
Victoria accounts for about a quarter of Australia's annual economic output.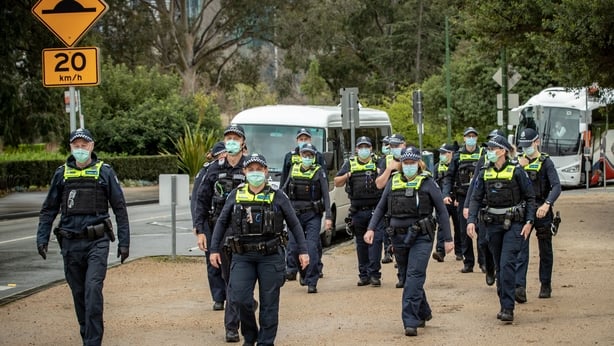 Authorities in Melbourne arrested more than 70 people for flouting stay-at-home orders to protest against lockdown restrictions, with some demonstrators clashing with riot police at a market in the city.
About 250 people attended the illegal protest - the second in as many days in the city.
The demonstrators ignored official warnings and public health orders to gather at the central Queen Victoria market, calling for an end to the lockdown of Australia's second-biggest city.
They were met by a heavy police presence, with scuffles breaking out as the riot squad swept through market's fruit and vegetable aisles.
Police arrested 74 people and fined 176, saying in a statement that "many protestors were aggressive and threatened violence towards officers".
One man believed to be a "primary agitator" is facing charges of incitement while another was charged with assaulting police, according to the statement.
In neighbouring New South Wales, Australia's most populous state, where social distancing rules are much more relaxed and retailers and restaurants are allowed to open, officials recorded nine new cases of the novel coronavirus today.
South Korea eases social distancing for two weeks ahead of major holiday
South Korea eased its tough social distancing policy for the next two weeks in the densely populated Seoul metropolitan area, with new daily novel coronavirus cases hovering stubbornly within triple digits.
The government has lifted a ban on onsite dining after 9pm though still requires restaurants and cafes to restrict seating and record patrons' names and contact details.
While leisure facilities such as gyms and internet cafes are also allowed to reopen, under so-called phase two restrictions, indoor gatherings are limited to 50 people and outdoor gatherings to 100, while spectators are banned from sporting events.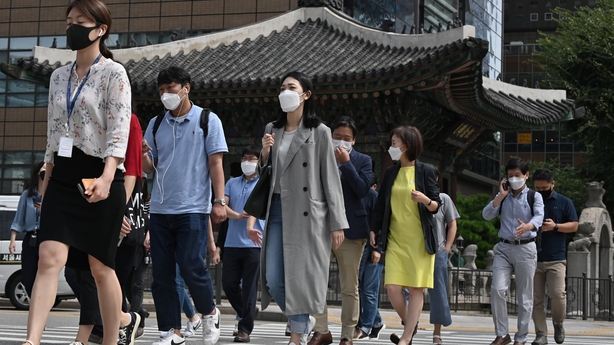 Health authorities said the easing would contribute toward a reopening of the economy, before returning to tougher guidelines for two weeks again from 28 September during the Chuseok holiday.
Infection numbers fell steadily to the low 100s after the government imposed unprecedented social distancing curbs in late August, but surged last week as small clusters emerged.
The Korea Center for Disease Control and Prevention (KCDC)reported 121 new cases of novel coronavirus infection as of midnight yesterday, bringing total infections to 22,176, with 358 deaths.
India reports over 94,000 new coronavirus cases
India reported 94,372 new cases of the novel coronavirus, taking total cases past 4.7 million, as infection numbers rose in several states amid a gradual opening up of businesses.
The number of deaths rose to 78,586, with 1,114 new deaths, health ministry data showed.
While several states showed a rise in infections, including the capital New Delhi and the central Chhattisgarh state, the highest numbers were from the India's biggest and richest state, Maharashtra, which reported 8,204 fresh cases.
Residents in Maharashtra were urged to wear masks and maintain social distancing, amid growing fatigue over a drawn-out lockdown that has made many lax about taking precautions.
The western state recorded its millionth coronavirus infection on Friday putting it on par with Russia in the pandemic and stifling India's attempts to turn around the plummeting economy.
The state of 130 million people, home to the densely-packed financial capital Mumbai, has pushed up infection numbers in India, which is likely to hit 5 million cases in coming days, behind only to the United States.