There have been 138 more cases of Covid-19 reported by the Department of Health, with just under half of these in Dublin.
It brings the total number of confirmed cases to 29,672.
No further deaths have been reported, meaning the death tolls remains at 1,777.
68 cases reported today are in Dublin, with 13 reported in Limerick, nine each in Galway and Kildare and five cases reported in each of Cork, Wexford and Wicklow.
The remaining 24 cases are spread between Carlow, Clare, Donegal, Kilkenny, Laois, Leitrim, Longford, Mayo, Meath, Offaly, Roscommon, Tipperary, Waterford, and Westmeath.
67% of the 138 cases are in people under the age of 45.
39% are confirmed to be associated with outbreaks or are close contacts of a confirmed case, while 23 cases have been identified as community transmission.
There have been 106 new confirmed cases of Covid-19 in Northern Ireland, according to the Department of Health there.
Earlier, the former director general of the HSE said that the challenge ahead for the health service this winter does not look good.
---
Read more: Latest coronavirus stories
---
Speaking to RTÉ's This Week, Tony O'Brien said if there is a big upsurge in coronavirus cases in hospitals, the health service is looking at a "pretty catastrophic situation".
He said it is important that the HSE, through the Government, gets all the resources it needs to contain any potential damage.
Mr O'Brien added that if the health system is not sustained, then the social and economic impacts are enormous.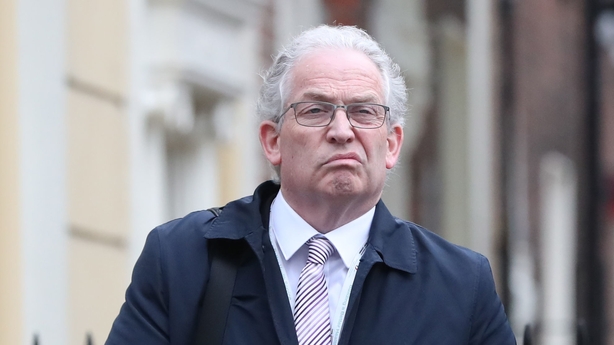 He said hopefully a winter plan will be agreed in the next few weeks.
But Mr O'Brien said the health guidelines and measures around Covid-19 will help to prevent the spread of influenza.
On mandatory flu vaccines, he said he does not think Ireland has an environment to permit or facilitate them but said those who are offered one should take it up.
Ireland's 14-day incidence of Covid-19 cases per 100,000 has increased to 33.2, according to the latest figures from the European Centre for Disease Prevention and Control.
It marks an increase from the figure of 29.6 reported yesterday, and is the eleventh highest rate across the 31 countries which the ECDC publishes figures for.
Spain continues to have the highest 14-day incidence in the countries monitored by the ECDC, at 240.6, while the latest figure for France is 118.9.
French health authorities reported 8,550 new confirmed coronavirus cases yesterday, down from Friday's 8,975.
Friday's figure had set a new all-time high of daily cases since the disease started to spread in France at the end of the winter.
Croatia (94.2), Czechia (56.0), Belgium (50.4), the Netherlands (44.9), Austria (44.7) and Portugal (43.7) all also have 14-day incidence rates higher than Ireland's.
However, a number of countries that are not on the Government's Green List for international travel have lower rates according to ECDC figures, including Britain (29.4), Germany (20.6), Sweden (21.2) and Poland (24.2).
The ECDC and National Public Health Emergency Team figures on 14-day incidence for Ireland can vary for several reasons.
There is a time lag in cases notified to the ECDC. Also, the ECDC uses an estimated population for Ireland from 2019.
The Minister of State for European Affairs has said the Government has taken no decision yet on travel abroad.
Thomas Byrne said while the Government wants to open up travel to some extent, nobody wants to rush in and that it has to be done on an "evidence basis".
Speaking on RTÉ's This Week, he said travel is essential for certain categories of business. 
Mr Byrne said the Green List was the first step and then in the last month there has been an increase in Covid-19 numbers and just like the pubs, plans are being worked on and they will develop them over next few days and weeks. 
He described it as a "moving target".