You may ask, what on earth is there that might connect coronavirus to the National Lottery?
If you think about it a little more, you will realise that with Covid-19 - It Could Be You!
And there is something of a lottery to this virus.
For some people, they are not affected, or barely affected, while for others it is a deadly serious encounter.
So, think about it as a lottery, but in reverse. The more you participate in the necessary measures, the more you improve your chances of not catching the virus.
You can alter your chances of winning, or your chances of losing. It all depends on how you decide to play.
Perhaps I'm stretching the analogy, but I bet Professor Philip Nolan can hit me with an algorithm on it?
Coronavirus has been changing society in so many ways, physically, economically, spiritually even.
There appears to be more anger out there, sometimes with nowhere particular to focus it on.
Six months on from the first case and the national lockdown, people are understandably tired.
And I'm sorry to have to say it, but 2020 is a lost year.
You can see people getting very tetchy, waving their index finger at people, reporting on rule-breakers.
It's never been the Irish way. But events are changing people for sure.
When you review some postings on social media, the lack of humanity, humility, and the belief by some that they hold the Oracle of truth, is incredible. Some people believe they have the insight, and are so judgmental about other people they do not even know.
Some kindness and understanding during these most difficult of times we all have to endure would go a long way.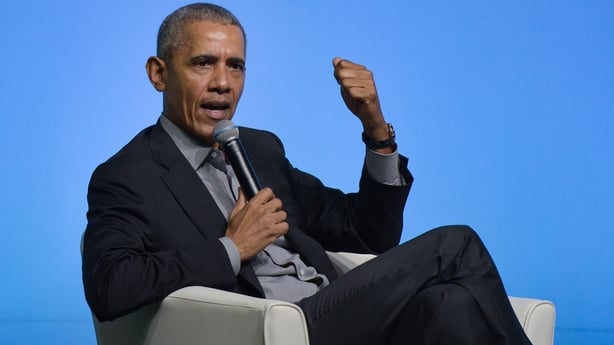 As former US President Barack Obama said, about the internet and social media, everything is simplified but when you meet people face to face, it turns out things are complicated.
He pointed out that if all you are doing is casting stones on social media, that's not achievement and it's certainly not bringing about change.
He said the world is messy, there are ambiguities and people who do really great things also have flaws.
We saw some of what I am referencing in the research findings from the Economic Social and Research Institute this week.
It revealed that most people have a negative view of those who test positive for the virus. Over 70% of people across all social groups here believe that someone who contracts Covid-19 has been careless in following public health advice.
The danger with this 'blame culture' that has developed is that it may cause people to be hesitant about going for a test, if they have symptoms.
The virus feeds off such division.
So, coronavirus is also showing what we look like as a people, when exposed to an unprecedented public health challenge. Some of what we see is not pretty and not healthy either.
Social media can be a bubble, but it has also been valuable in asking important questions about the virus, the science, and how we are dealing with it, through regulations and overall public health measures.
I read a lot of commentary on social media and some great questions get asked, not all of which can be answered at this point, or answered as quickly as people would like.
Tougher measures are on the way to test people. Yesterday, the Government announced plans to give gardaí powers to shut pubs. Legislation will be needed.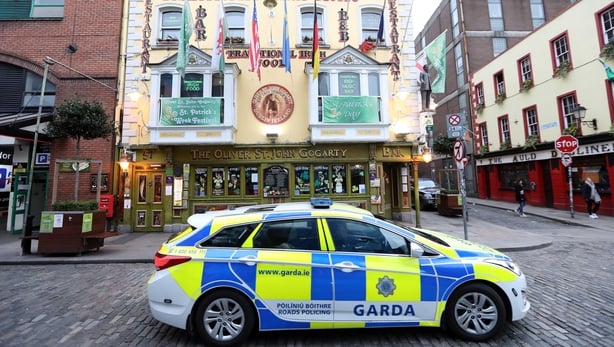 The vast majority of outbreaks have been in private houses (1,827) and earlier on in the crisis, in nursing homes (276), but not in pubs or restaurants, according to the latest data from the Health Protection Surveillance Centre.
We also continue to see outbreaks in meat plants, the food sector and direct provision centres, which have a ripple effect on wider society and certain exposed counties, despite people doing their best in those areas.
So, frustration with certain measures is understandable and some people feel very irritated with being told 'we are all in this together' and people are doing a good job. The HSE is undertaking mass testing of the meat plant/food sector, with 50,000 people to be checked over the next few weeks.
This public health emergency is not going to get any easier anytime soon. Measures must constantly be well-explained, and while they may be necessary, some of them will always be unpalatable.
The worst thing to do is to tell people that Ireland is doing okay but in the next breath, say the country is lurching towards another lockdown. That will just lose people. It's also dangerous.
Facts have never been more important at this time. But as the great US band Talking Heads said about facts, they come with points of view and continue to change their shape.
One of the facts this week is that in June, Ireland was seeing three cases of Covid-19 for every 100,000 people here. Now that has risen to 33 cases for every 100,000 people.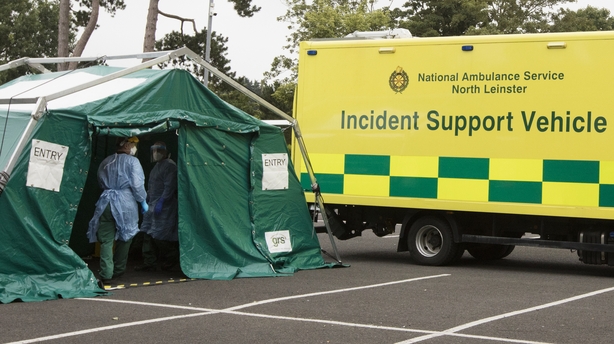 But does it mean we are at a tipping point and heading towards a new national lockdown? Probably not and as Dr Emer Shelley, Dean of the Faculty of Public Health at the Royal College of Physicians said, there is still a window of opportunity to get the virus under control.
August used to be a quiet month for news. It's when people usually take their holidays, the Oireachtas is not sitting and the courts are quiet. That's why the RTÉ Six One news is also shorter and some other programmes are not on the air. But this has been an August like no other, in a year like no other.
The flood of developments, statistics, analysis, the sheer drama around Covid-19 is breathtaking. It's no wonder people feel worn down not knowing what to expect next. Coronavirus has become all-consuming for so many people. And there is nowhere to escape from it all.
The loss of major sporting events with large crowds able to attend does not help either. These events provide respite from the world and are always a great release valve for people, taking their minds off the difficult moments in life.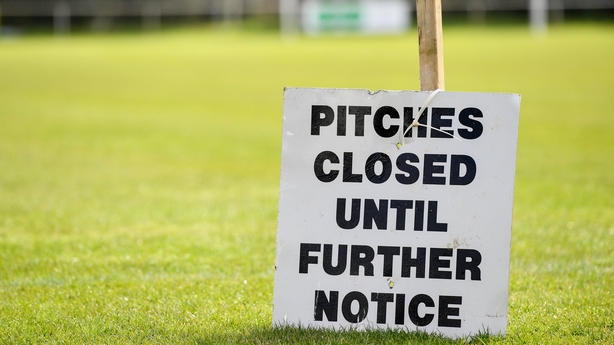 It's very sad to see the great stadia such as Croke Park, Aviva, Thomond Park and Páirc Uí Chaoimh closed to crowds. And of course, the National Ploughing matches and competitions are cancelled. These places and the events they hold lift people's spirits and that uplifting has never been needed more at this time.
There was a very important report this week by the Coroner for Kildare, Professor Denis Cusack. He found a six-fold increase in Covid-19 deaths in April in the county.
Of the 204 excess deaths reported for all causes during the period from mid-March to the end of June, 139 were linked to Covid-19.
Of these, 113 were in nursing homes or residential facilities. His report suggested that especially in the early stages, there may have been an underdiagnosis of Covid-19 related deaths.
Also, Prof Cusack has warned that we may see late illness translating into deaths from Covid-19 in the months ahead. Kildare has seen the second highest number of Covid-19 deaths, with the highest number recorded in Dublin.
This year coronavirus shut us down. The summer was terrible. The weather appeared to conspire with the seasonal mood to bring darkness and rain. As I write this, the heavens are pouring and the morning has the feel of night about it. No wonder people have been going through a seesaw of emotions.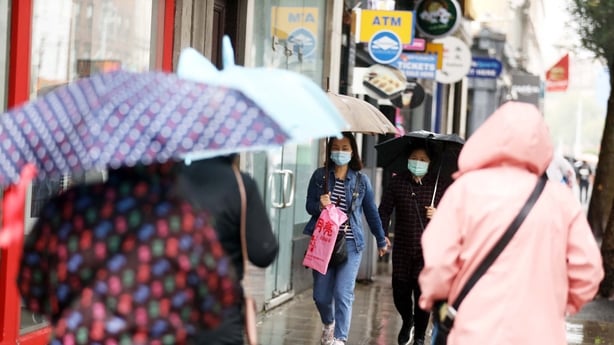 But there was light this week in seeing children go back to school. They are the future and in particular primary school children have especially suffered.
There are likely to be outbreaks in schools. It's how they are managed that will matter. Public health officials say they will deal with each case and school based on the particular circumstances. They called it a 'bespoke approach'.
Health experts have emphasised the importance of avoiding rumour and misinformation relating to outbreaks in schools. Also, because of patient confidentiality and other reasons, limited information can be provided to the public, on children who are affected.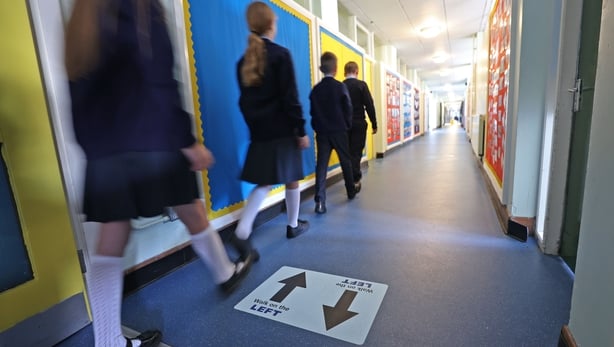 Clear advice to parents is essential. The latest official advice issued to GPs is that "if a child is sent for a test, the whole household must restrict movements until the results of the test are known".
However, at a technical briefing on schools at the Department of Health on Thursday, the advice was that if a child is deemed a close contact, then they will have to stay at home and be tested on day one and seven, but their family will not have to restrict their movements. How are parents to cope with such contradictions in messaging?
There have been other problems with messaging. A term like 'restrict movements' is sometimes used, and then there is 'self-isolation'. But restricting movements sounds much looser than self-isolation. In the case of a prisoner, there is a big difference between restricting movements and being in isolation.
People also wonder about the differences between advice, guidance and an actual law. There is a time lag between when restrictions are announced and when regulations are signed. While the regulations are posted on the Department of Health website, drilling down through them to find exactly what you want is not an easy task.
Dealing with Covid-19 for Government and officials is of course a big challenge and a constantly changing situation. For the public, having one place to go to for the clear, definitive requirements, is essential.
While we all manage as best we can to deal with coronavirus every day, the science investigating the virus continues.
The most reliable real time test remains PCR testing, via nasopharyngeal swab. Antibody testing is also available, but that just shows if someone has antibodies and was exposed to the virus at some stage.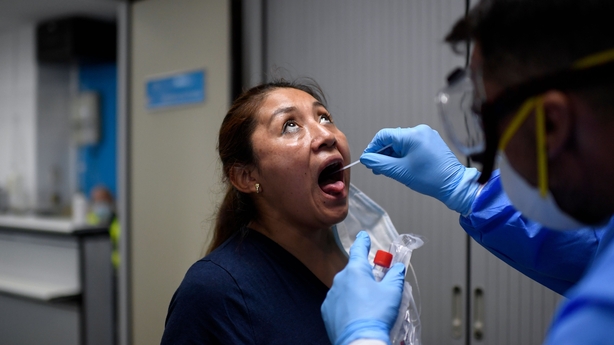 Antigen testing uses a nasal or throat swab to check for certain proteins in the virus. While it is faster and less expensive than PCR, the view is that it is not yet at a stage where it would be widely useful with coronavirus.
So, we must live with the current tools available.
Much of the week was dominated by the Phil Hogan controversy. Unlike Covid-19, the drama had a start, middle and an end, within about a week. But as Pete Lunn, the associate research professor with the ESRI said, the virus does not care about politics, and we need to get back to clear messaging about Covid-19.
While the number of patients in hospital remains relatively low, it has been rising a little. We look to the hospital system to see how serious cases have become.
People have wondered whether coronavirus has now become a disease with less impact, with a lesser burden on the hospital system.
The lower number of cases admitted to hospital may be linked to the younger profile of cases here. It may also be due to older people acting more cautiously with regards to their behaviour.
The danger is that if the virus gets embedded into the community, it will reach older people in their homes and in residential facilities and then we will see a rise in serious cases in hospital and deaths.
Deaths have remained low. According to the Central Statistics Office, the number of people who have died from Covid-19 is below ten for the last eight weeks, up to Friday 21 August.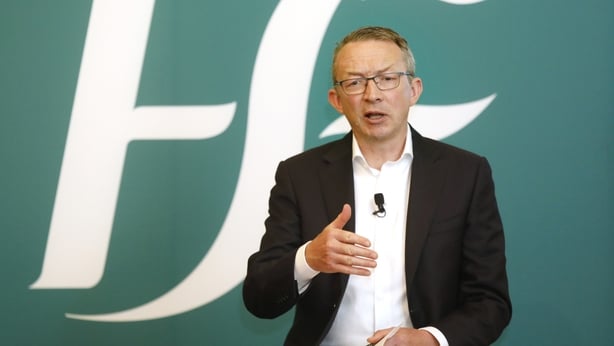 Dr Colm Henry, the Chief Clinical Officer of the HSE, has said that the virus has not changed. It is not less transmissible. He also says there is no new variant of the virus. There is also a lag time between the virus seeding in the community and seeing a rise in hospital cases.
That seeding time is the incubation period of 7-14 days.
So, the next few weeks are very important and it explains much of the nervousness we see among some health experts and in Government.
The evenings are getting a bit darker earlier, as we enter the season of change.
We came through the season of spring, when coronavirus arrived here and did terrible damage.
April was indeed the 'cruelest month' and the scars of that time remain.
Summer was not invincible and could not be saved.
August is passing and the autumn winds may blow chilly and cold.
We must wrap up well, to take what the months ahead throw at us.
This virus could visit any of us, at any time, in our homes, or in work.
It does not make an appointment.
Going outside involves a certain roll of the dice.
Inside you may also encounter this intruder.
Like any lottery, there are things people can do to improve their chances.
And hold onto the most valuable prize of all - your life.
---