Germany has issued a travel warning for Paris and the French Cote d'Azur region due to rising coronavirus infections there, the foreign ministry in Berlin has said.
The foreign ministry said it was warning against unnecessary tourist trips to the Ile-de-France region, which includes the French capital, and the southern region of Provence-Alpes-Cote-d'Azur, which includes Marseille and Nice, due to the high number of infections.
The warning comes as the number of new, confirmed cases of Covid-19 in France has risen by 1,955 compared to the previous day, the French health ministry said today, although the increase in new cases was less than in previous days.
The French health ministry said the number of deaths from Covid-19 had risen by 15 from the previous day to stand at 30,528 casualties, while the total number of confirmed Covid-19 cases stands at 244,854.
France has the seventh-highest Covid-19 death toll in the world, and the government is monitoring the figures closely to see if any new restrictions or lockdowns are needed to curb the spread of the virus.
"The circulation of the virus is progressing markedly, and is at its most intense among young adults," the ministry said in a statement.
Bali bans foreign tourists for remainder of 2020
Foreign tourists will not be allowed to visit Bali for the rest of 2020 due to coronavirus concerns, its governor has said, scrapping a plan to open up the Indonesian island from next month.
The holiday hotspot reopened beaches, temples and other tourism spots for domestic visitors at the end of July and had said it would let foreign tourists return on 11 September.
However the plan has now been cancelled over concerns about Indonesia's mounting virus cases and with many foreign nationals subject to travel bans in their home countries.
Jakarta is also yet to lift its ban on foreign tourists entering Indonesia.
"The situation in Indonesia is not conducive to allow international tourists to visit Indonesia, including ... Bali," the island's governor I Wayan Koster said in an official letter dated Saturday.
"The central government supports (Bali's) plans to recover tourism by opening the doors for international tourists. However, this requires care, prudence, not to be rushed, and requires careful preparation," it added.
He did not give a new date for allowing foreign tourists to visit.
The volume of flights to and from Bali plummeted during the global pandemic, leaving hotels empty and restaurants struggling to survive.
Bali has recorded some 49 deaths and just over 4,000 cases of coronavirus.
"New cases are under control, the recovery rate is increasing and fatality rate is under control," Mr Koster said.
Nationwide, Indonesia has seen at last 6,680 virus deaths with more than 153,000 confirmed cases, but the real toll is widely believed to be hidden by limited testing.
---
---
NZ extends Auckland lockdown as virus outbreak persists
Prime Minister Jacinda Ardern has extended a lockdown in New Zealand's largest city, saying more time was needed to ensure a stubborn cluster of coronavirus infections was under control.
Ms Ardern said stay-at-home orders would remain in place across Auckland until at least Sunday, instead of restrictions easing on Wednesday as originally planned.
"These extra four days are believed necessary to allow us to move down a level in Auckland, and stay down," she said.
"We want both confidence and certainty for everyone."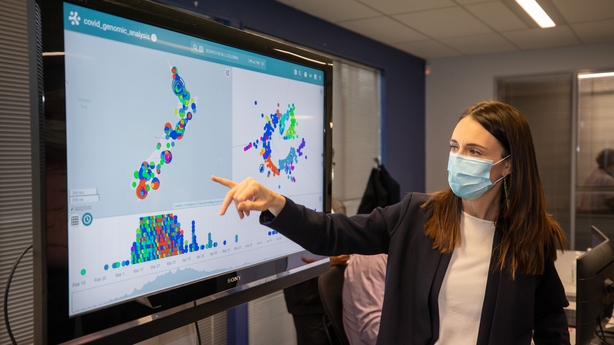 Auckland went into lockdown on 12 August, a day after the virus reemerged in the city, ending New Zealand's record of 102 days without community transmission.
The cluster has since grown from four to 101 and its source remains unknown, despite extensive genome testing and contact tracing.
Ms Ardern said more cases were likely and health authorities needed to confirm the cluster was contained before changing the lockdown settings.
She said even when the Auckland restrictions are eased, the entire country could remain at Level Two, the second-lowest rating on New Zealand's four-tier virus alert system.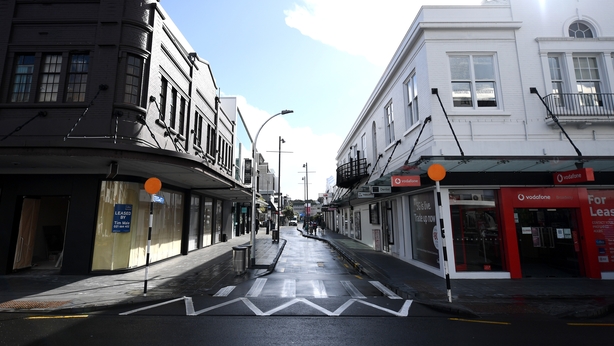 It means social distancing and limits on mass gatherings until at least Sunday, 6 September.
Ms Ardern also said masks would be compulsory on public transport and flights.
New Zealand suppressed the virus with a strict seven-week lockdown earlier this year and its reemergence has forced the country's general election to be pushed back from 19 September to 17 October.
Protests over lockdown measures in Chinese region
Residents in China's northwestern Xinjiang region have complained on social media about what they say are harsh coronavirus lockdown measures in the sensitive region after a local outbreak.
China - where the disease first emerged - had largely brought domestic transmission under control through lockdowns, travel restrictions and testing, but sporadic regional outbreaks have emerged.
A new cluster in Xinjiang's capital Urumqi in mid-July prompted fresh restrictions, with 902 cases officially reported.
Officials said this month they had "effectively contained" the spread of the Urumqi cluster, and there have been no new cases reported in the past eight days.
However hundreds of local residents have gone on to local social media forums in recent days to complain about harsh conditions.
With some of the comments removed - China's internet is heavily censored - users tried to also voice their complaints on local forums on the Twitter-like Weibo platform in Beijing, Shanghai and Guangzhou.
Social media users shared photos of front doors sealed with steel crowbars, and locks installed by community workers.
Some residents also wrote that they were forced by authorities to take Chinese medicine daily, and were required to film themselves doing so.
Nearly 15 million considered recovered from Covid-19
The coronavirus has killed at least 809,255 people since the outbreak emerged in China last December, according to a tally from official sources compiled by AFP this morning. 
At least 23,463,870 cases of the coronavirus have been registered in 196 countries and territories. Of these, at least 14,867,200 are now considered recovered.
The tallies, using data collected by AFP from national authorities and information from the World Health Organization (WHO), probably reflect only a fraction of the actual number of infections.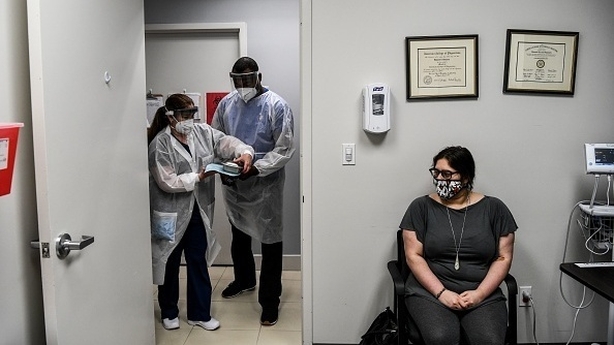 Many countries are testing only symptomatic or the most serious cases.
Yesterday, 4,001 new deaths and 213,866 new cases were recorded worldwide. Based on latest reports, the countries with the most new deaths were India with 836 fatalities, followed by Brazil with 494 and United States 433.
The United States is the worst-hit country with 176,809 deaths from 5,704,447 cases. At least 1,997,761 people have been declared recovered.
Australian archbishop 'deeply troubled' by Oxford vaccine deal
A senior Catholic archbishop has warned he is "deeply troubled" by Australia's vaccine deal with AstraZeneca, saying the potential vaccine uses a fetal cell line that creates an "ethical quandary" for Christians.
Sydney Archbishop Anthony Fisher penned a letter, also signed by Anglican and Greek Orthodox religious leaders, to Prime Minister Scott Morrison outlining concerns of some Christians over the vaccine's apparent use of a cell line derived from an elective abortion performed decades ago.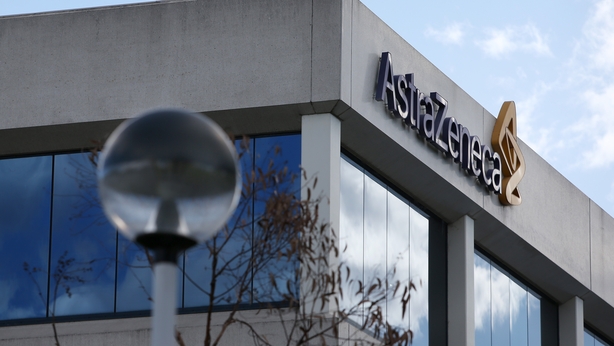 The letter, seen by AFP, calls on Mr Morrison to ensure that if the vaccine being developed by Oxford University researchers is rolled out in Australia it is not made mandatory.
It also urges him to pursue other "ethical" vaccine candidates to ensure religious objectors have a choice.
Australia last week announced a deal with AstraZeneca to manufacture the "promising" vaccine if it is proven safe and effective, with plans to offer it for free to the entire population.
Mr Morrison initially suggested it should be made compulsory for its 25 million citizens, with an exception on medical grounds, before reversing his position.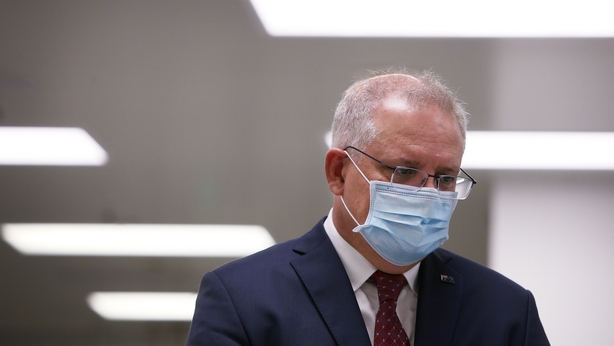 Archbishop Fisher, writing in the forthcoming edition of Catholic Weekly, says he believes it would not be unethical to receive the vaccine "if there is no alternative available" but adds he is "deeply troubled by it".
"I'm a strong advocate of vaccinations, and not just for Covid-19, as long as they are safe and ethically obtained," he adds.