The World Health Organization said it was concerned that the novel coronavirus spread was being driven by people in their 20s, 30s and 40s, many of whom were unaware they were infected, posing a danger to vulnerable groups.
WHO officials said this month the proportion of younger people among those infected had risen globally, putting at risk vulnerable sectors of the population worldwide, including the elderly and sick people in densely populated areas with weak health services.
"The epidemic is changing," WHO Western Pacific regional director, Takeshi Kasai, told a virtual briefing.
"People in their 20s, 30s and 40s are increasingly driving the spread. Many are unaware they are infected."
"This increases the risk of spillovers to the more vulnerable," he added.
A surge in new cases has prompted some countries to reimpose curbs as companies race to find a vaccine for a virus that has battered economies, killed more than 770,000 people and infected nearly 22 million, according to a Reuters tally.
Surges were reported in countries that had appeared to have the virus under control, including Vietnam, which until recently went three months without domestic transmission due to its aggressive mitigation efforts.
"What we are observing is not simply a resurgence. We believe it's a signal that we have entered a new phase of pandemic in the Asia-Pacific," Mr Kasai said.

---
---
He said countries were better able to reduce disruption to lives and economies by combining early detection and response to manage infections.
While mutations had been observed, the WHO still saw the virus as "relatively stable", Mr Kasai said.
WHO also reminded drugmakers to follow all necessary research and development steps when creating a vaccine.
Socorro Escalante, its technical officer and medicines policy adviser, said the WHO was co-ordinating with Russia, which this month became the first country to grant regulatory approval for a Covid-19 vaccine.
"We hope to get the response in terms of the evidence of this new vaccine," Dr Escalante said.
Global death toll for Covid-19 at 767,158
Global confirmed cases of Covid-19 reached 21,549,706 and the death toll hit 767,158 as of yesterday, according to the latest data from the WHO coronavirus disease dashboard.
Some schools in the United States are once again turning to online learning as the number of cases in the country reached 5,435,908.
According to statistics from the Center for Systems Science and Engineering (CSSE) at Johns Hopkins University, the national fatalities from the highly contagious virus reached 170,453.
As the pandemic situation grows more dire in the country, some reopened schools were forced to switch back to online learning following campus Covid-19 clusters.
According to NBC News, a school in Georgia's Cherokee County announced on Sunday that they will be halting in-person learning after 25 students were tested positive for the coronavirus and nearly one-third of its students were quarantined.
Meanwhile, a school district in Arizona also cancelled its original plan to reopen yesterday after some teachers voiced their health concerns.
Brazil recorded 19,373 new cases and 684 more deaths from the disease yesterday, the health ministry said.
Brazil has 3,359,570 confirmed cases nationwide so far, while the country's total fatalities reached 108,536.
Brazilian financial analysts, for the seventh consecutive week, forecast a smaller contraction in gross domestic product (GDP) for 2020 than before, adjusting it from 5.62% to 5.52%, according to the latest weekly survey of leading financial institutions in Brazil conducted by the Central Bank of Brazil.
In the past 24 hours, India recorded 57,981 more fresh cases and 941 new deaths, bringing the national total to 2,647,663 and the total number of deaths to 50,921, according to the latest data released by the health ministry yesterday.
India's daily count has been about 50,000 for the past three weeks. To curb further spread, the Indian government has recently stepped up testing efforts, carrying out more than 30.04 million nucleic acid tests as of Sunday. On Sunday alone, more than 730,000 tests were made.
Russia has registered 4,892 new Covid-19 cases in the past 24 hours, bringing its total to 927,745, the country's coronavirus response center said yesterday.
Meanwhile, the country's recorded fatalities rose to 15,740 after 55 people were reported to have died from the disease.
So far more than 736,000 people in Russia have made a recovery after being infected with the virus.
South Korea reported 197 more cases as of midnight yesterday compared to 24 hours ago, raising the total number of infections to 15,515.
The domestic infections surged in Seoul and its surrounding Gyeonggi Province and were traced back to church services. Of the new cases, 89 were Seoul residents and 67 were people residing in Gyeonggi Province.
Nine were imported from overseas, lifting the combined figure to 2,651. No more deaths were confirmed on the day, leaving the death toll at 305.
Ecuador reported a total of 101,751 cases of novel coronavirus infection and 6,083 deaths from the disease since the pandemic hit the South American country over five months ago.
According to the Ministry of Public Health, in the previous 24 hours, 209 new cases were detected and 13 more patients were killed.
In Colombia, the total caseload climbed to 476,660 after 8,328 people were confirmed to have the infection on Monday, according to the country's Health Ministry.
Meanwhile, 275 people have died of the disease, raising the death toll to 15,372.
Argentina has recorded 299,126 Covid-19 cases as of yesterday, with 4,557 new infections reported in previous 24 hours, according to the country's Ministry of Health.
The death toll climbed to 5,814, after 111 more patients died in the same period.
New Zealand PM hits back at Trump's 'patently wrong' virus claims
Prime Minister Jacinda Ardern has criticised US President Donald Trump's talk of an out-of-control coronavirus "surge" in New Zealand as "patently wrong".
She expressed dismay after Mr Trump exaggerated the new virus outbreak in New Zealand as a "huge surge" that Americans would do well to avoid.
"Anyone who is following," Ms Ardern said, "will quite easily see that New Zealand's nine cases in a day does not compare to the United States' tens of thousands."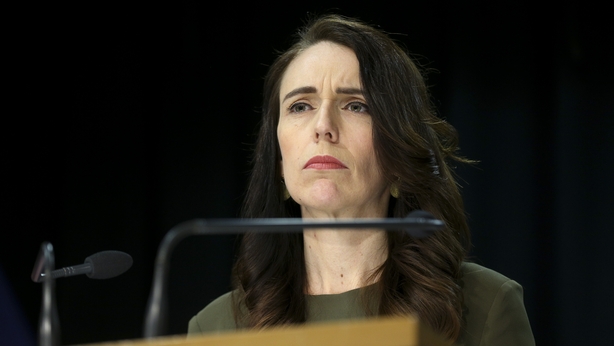 "Obviously, it's patently wrong," she added of Mr Trump's remarks, in unusually blunt criticism from a US ally.
A discovery of a coronavirus cluster in Auckland forced the country's largest city back into lockdown.
At an election rally in Minnesota, Mr Trump jumped on that development as evidence his critics - who held up New Zealand as an example of how to handle the pandemic - were wrong.
"You see what is going on in New Zealand," Mr Trump told supporters.
"They beat it; they beat it. It was like front page (news), they beat it because they wanted to show me something."
Citing a "big surge in New Zealand", Mr Trump added: "It's terrible. We don't want that."
New Zealand, with a population of five million, has around 1,300 coronavirus cases since the pandemic began roughly eight months ago and around 70 active cases.
The United States, on the other hand, is the hardest-hit nation in the world with well over five million cases and more than 170,000 deaths.
It is not the first time that Mr Trump and Ms Ardern have clashed.
Shortly after her stunning election win in 2017, Mr Trump met her at a summit in Vietnam and joked she had "caused a lot of upset in her country".
"You know, no one marched when I was elected," she retorted, referring to the protests that followed Mr Trump's victory in 2016.
Australian Covid-19 infections hit one-month low
Australia has recorded its lowest one-day rise in new Covid-19 infections in a month, buoying hopes that a stringent lockdown in the country's second-most populous state has prevented a fresh wave of cases nationally.
Led by cases in Victoria state - the epicentre of Australia's latest Covid-19 outbreak - Australia said it has detected 226 new infections in the past 24 hours, the lowest since 18 July when 212 cases were recorded.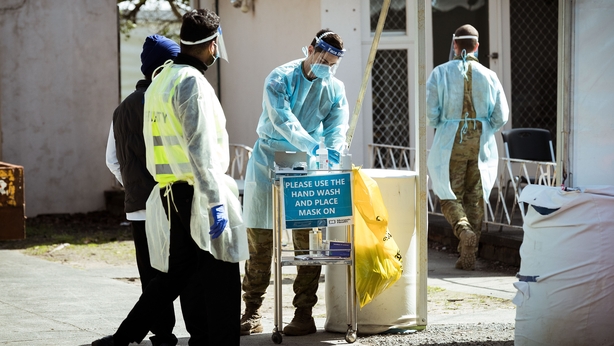 The national figure is well below the more than 700 infections detected in a single day earlier this month, almost all of which were in Victoria.
Australia has now recorded nearly 24,000 cases of Covid-19,while the death toll rose to 438 after 17 people in Victoria died from the virus in the last 24 hours.
The slowdown in new infections comes two weeks after the Victorian capital Melbourne imposed a nightly curfew, tightened restrictions on movement and ordered large parts of the state's economy to close.
Japan's travel ban to contain virus unfair, western businesses say
Four Western business lobbies joined in protesting Japan's travel ban to stop the spread of the coronavirus, saying the policy is out of step with measures in other major economies and will harm investment.
Many countries have imposed travel curbs to battle the pandemic but Japan's are among the most strict, effectively banning entry of tourists and visa holders from more than 140 countries.
"This policy is contrary to the treatment Japan receives from other G7 and other leading countries who treat long-term foreign residents equally to citizens on health matters," the groups said in a statement released today.
The joint letter was signed by business lobbies from the United Kingdom, Australia, New Zealand, the United States and Europe. The US and European groups had issued previous complaints about the policy.
Japan allows its citizens to return to the country if they take a coronavirus test at the port of entry and observe a period of self-quarantine. Foreigners living in Japan face much higher hurdles for re-entry.
These measures "can only discourage foreign nationals, and the companies they work for, from investing in Japan," the business groups said.
Japan's Ministry of Foreign Affairs did not immediately respond to a request for comment. The government announced last month it would start "phased measures" to restore travel depending on infection conditions, starting with 12 Asian countries.
Restrictions to contain the spread of the virus have devastated Japan's economy, which posted its biggest contraction on record in the second quarter.
Malta closes night spots again as virus cases surge

Malta will close its bars and night clubs once again after a surge in coronavirus cases, Health Minister Chris Fearne.
The measure, to take effect tomorrow will also concern sports facilities and social clubs, said Mr Fearne, who is also deputy prime minister.
Mass gatherings in public have been restricted to 15 people, while restaurants and shops have been allowed to remain open.
Coronavirus cases have been rising steadily in Malta, seen some months ago as a European success story for its handling of the pandemic.
It currently counts 607 active cases of Covid-19 - almost double the peaks it saw in March and April.
The surge, which began nearly a month ago, has been traced to a weekend-long party at a hotel and a traditional village religious feast.
Malta has recorded a total of 1,375 infections since 7 March. Of those, 759 have recovered and nine have died.
Two people are currently receiving treatment in intensive care.
Meanwhile, Mr Fearne also announced that Malta will introduce a new "amber travel list" of countries whose nationals must present a certificate showing a negative Covid-19 swab test from the previous 72 hours before being allowed entry.
The stricter measures were greeted with cautious optimism, with the country's doctors union backing down from potential industrial action over the government's handling of the pandemic.
Finland's PM to take Covid-19 test
Finland's Prime Minister Sanna Marin said she would take a Covid-19 test due to mild symptoms of an infection.
"I have mild respiratory symptoms. I will take a corona test and work remotely," Ms Marin said on Twitter.
Minulla on lieviä hengitystieoireita. Käyn koronatestissä ja siirryn etätöihin. Tänään siis etänä eduskuntaryhmän kesäkokous ja hallituksen neuvottelut.

— Sanna Marin (@MarinSanna) August 18, 2020
Last week, Finland recommended the use of face masks in public for the first time as the number of coronavirus cases rises.