The Department of Health has been notified of 200 additional cases of Covid-19 today. This is the largest number of cases in a single day since the beginning of May.
It brings the total number of cases in the country to date to 27,191.
There has been no further deaths today meaning the number of coronavirus-related deaths remains at 1,774. 
Of the cases notified today 103 are men and 96 are women. 68% are under 45 years of age.
Of the cases, 68 are associated with outbreaks or are close contacts of a confirmed case and 25 cases have been identified as community transmission.
The remaining 107 cases are still being investigated as to the source.
Of the cases, 56 are in Dublin, 81 in Kildare, 13 in Tipperary, eight in Limerick, six in Laois, six in Galway, five in Kilkenny, five in Meath and the rest of the 20 cases are in Carlow, Clare, Cork, Donegal, Louth, Mayo, Offaly, Roscommon, Waterford, Wicklow.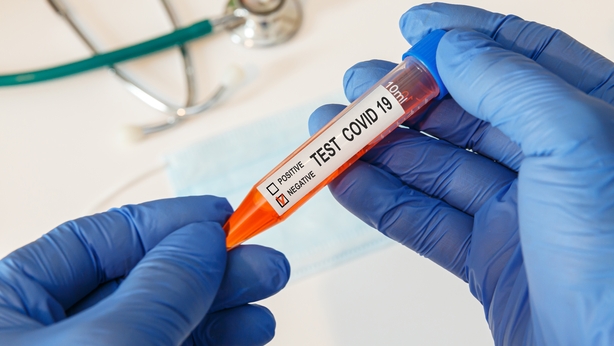 The Acting Chief Medical Officer Dr Ronan Glynn said: "This is the largest number of cases in a single day since the beginning of May.
"We now have multiple clusters with secondary spread of disease and rising numbers of cases in many parts of the country.
"This is deeply concerning. NPHET will monitor this extremely closely over the coming days."
Meanwhile, there are 14 people with confirmed cases of Covid-19 being treated in hospitals in Ireland today.
This represents an increase of one on yesterday's figures.
We have a high number of confirmed cases today. This virus is still with us. A number of our EU neighbours are also experiencing an uptick in cases. The virus capitalises on complacency. Please redouble your efforts on hand washing, physical distancing and reduce your contacts.

— Stephen Donnelly (@DonnellyStephen) August 15, 2020
The latest daily report from the Health Service Executive also shows there has been a slight increase in the number of patients being treated in intensive care units.
Of the 14 confirmed cases in hospitals as of 8pm last night, eight are in ICUs, up from six the previous day.
Five of those are on ventilators.
There are also 136 suspected cases of the virus being treated in hospitals.
Nine of these patients are in intensive care, with three on ventilators.
---
---
In Northern Ireland, 65 individuals have tested positive for Covid-19 over the past 24 hours.
Today's figures bring the total number of cases in the region to 6,364.
No deaths have been reported meaning the death toll remains at 558.
Yesterday, Health Minister for Northern Ireland Robin Swann said the number of close contacts linked to positive cases "has more than doubled since July".
In a statement today, he said: "This rise may be attributed to the easing of lockdown measures, but may also be explained by relaxing of attitudes to social distancing."
He urged people to "stick with it" and to do all they can to prevent the virus taking "hold in our society".
The World Health Organization says data to date suggests 80% of Covid-19 infections are mild or asymptomatic; 15% are severe infection, requiring oxygen and 5% are critical, requiring ventilation. 
Generally, you need to be 15 minutes or more in the vicinity of an infected person and within two metres of them, to be considered at-risk, or a close contact.