Russia said the first batch of its Covid-19 vaccine would be ready for some medics within two weeks and rejected as "groundless" safety concerns aired by some experts over Moscow's rapid approval of the drug.
The vaccine has not yet completed its final trials. Only about 10% of clinical trials are successful and some scientists fear Moscow may be putting national prestige before safety.
"It seems our foreign colleagues are sensing the specific competitive advantages of the Russian drug and are trying to express opinions that in our opinion are completely groundless," Health Minister Mikhail Murashko said.
He said the vaccine developed by Moscow's Gamaleya Institute would be administered to people, including doctors, on a voluntary basis, and would be ready soon.
"The first packages of the medical vaccine against the coronavirus infection will be received within the next two weeks, primarily for doctors," he said.
Alexander Gintsburg, director of the Gamaleya Institute, said clinical trials would be published once they have been assessed by Russia's own experts.
He said Russia plans to be able to produce five million doses a month by December-January.
Kazakhstan plans to send government officials to Moscow later this month to discuss possible deliveries of the vaccine, its presidential office said.
---
---
Russian President Vladimir Putin said the drug was safe and that one of his own daughters had received the inoculation, dubbed "Sputnik V" after the pioneering 1950s Soviet satellite.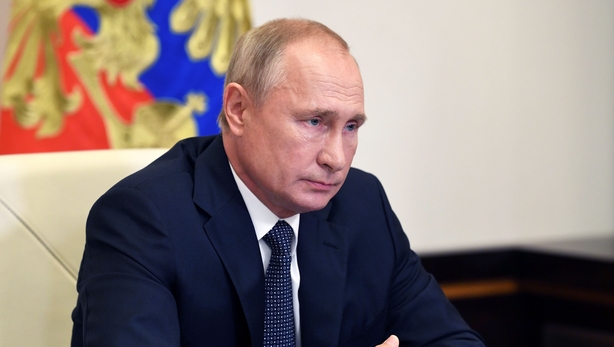 Meanwhile, Philippine President Rodrigo Duterte will be a guinea pig for the controversial Russian vaccine, his spokesman said, as the Southeast Asian nation emerged as a frontrunner for overseas clinical trials.
Manila has accepted Russia's offer to participate in clinical trials, vaccine supply and production of the drug, and Philippine health authorities said they are meeting representatives from Gamaleya today.
WHO 'looks forward' to seeing Russia's Phase 3 trial results
The World Health Organization's special envoy on Covid-19 says news of a vaccine developed in Russia is "good news".
David Nabarro said the WHO is aware of more than 100 candidate vaccines in development around the world.
Speaking on RTÉ's Today with Sarah McInerney, he said the WHO "looks forward very much" to seeing the results of Russia's Phase 3 trials.
Dr Nabarro said he is pleased that there is so much engagement among the global scientific world to develop a vaccine.
He said the WHO has a good relationship with the institute in Russia that has developed the candidate vaccine, adding that Russia has developed other vaccines, including one for yellow fever, in the past.
He said the WHO looks forward to dialogue on the issue and understanding what the results have been from the vaccine.
He added that he could not give a timeline for delivery of a vaccine and a lot will depend on what tests were done for each stage of the trial and the results for efficacy and safety.