The World Health Organization said any WHO stamp of approval on a Covid-19 vaccine candidate would require a rigorous safety data review, after Russia announced it had approved a vaccine.
President Vladimir Putin said Russia had become the first country to approve a vaccine offering "sustainable immunity" against the new coronavirus.
He also said his daughter has received the vaccine.
"We are in close contact with the Russian health authorities and discussions are ongoing with respect to possible WHO pre-qualification of the vaccine," the United Nations health agency's spokesman Tarik Jasarevic told reporters in Geneva at an online press briefing.
"Pre-qualification of any vaccine includes the rigorous review and assessment of all the required safety and efficacy data."
Russia's Sputnik V vaccine has been developed by the Gamaleya research institute in co-ordination with the country's defence ministry.
A total of 165 candidate vaccines are being worked on around the world, according to the latest WHO overview produced on 31 July.
Of those, 139 are still in pre-clinical evaluation, while the other 26 are in the various phases of being tested on humans, of which six are the furthest ahead, having reached Phase 3 of clinical evaluation.
The Gamaleya candidate being produced in Russia, which is among the 26 being tested on humans, is listed as being in Phase 1.
Kirill Dmitriev, the head of the Russian Direct Investment Fund which finances the vaccine project, said Phase 3 trials would start tomorrow, industrial production was expected from September and that 20 countries had pre-ordered more than a billion doses.
---
---
"I know that it works quite effectively, forms strong immunity, and I repeat, it has passed all the needed checks," said Mr Putin.
He said he hoped the country would soon start mass producing the vaccine.
Russian health workers treating Covid-19 patients will be offered the chance of volunteering to be vaccinated soon after the vaccine's approval, a source told Reuters last month.
Russian registered 4,945 new cases of the novel coronavirus today, pushing its national case tally to 897,599, the fourth largest in the world.
The official death toll rose to 15,131 after authorities said in their daily coronavirus report that 130 people had died in the previous 24 hours.
"Every country has national regulatory agencies that approve the use of vaccines or medicines on its territory," Mr Jasarevic explained.
"WHO has in place a process of pre-qualification for vaccines but also for medicines. Manufacturers ask to have the WHO pre-qualification because it is a sort of stamp of quality.
"To get this, there is a review and assessment of all required safety and efficacy data that are gathered through the clinical trials. WHO will do this for any candidate vaccine."
The pandemic has seen an unprecedented mobilisation of funding and research to rush through a vaccine that can protect billions of people worldwide.
"We are encouraged by the speed by which several candidate vaccines have been developing and as we have been always saying, we hope some of these vaccines will prove to be safe and efficient," said Mr Jasarevic.
"Accelerating progress does not mean compromising on safety," he said.
China's Sinovac Biotech Ltd has launched a late-stage human trial that will involve as many as 1,620 patients in Indonesia for a Covid-19 vaccine candidate that it is developing with Indonesian state-owned peer Bio Farma.
Separately, Sinovac released details yesterday from a mid-stage, or Phase 2, study in which it said the vaccine candidate appeared to be safe and induced detectable antibody-based immune responses in subjects.
The candidate, known as CoronaVac, is among a few potential vaccines that have entered late-stage trials for a large-scale study to gather proof of efficacy for regulatory approval.
CoronaVac is already undergoing a late-stage trial in Brazil and Sinovac expects to also test it in Bangladesh.
Sinovac's Indonesia trial comes as southeast Asia's most populous country grapples with spiking infection numbers, with over 127,000 cases recorded as of today.
The trial has so far recruited 1,215 people and will last six months.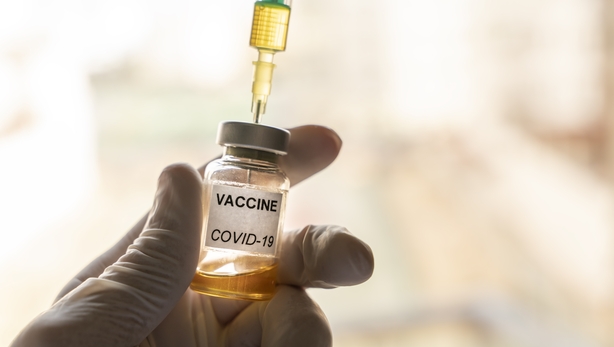 In addition to Bio Farma and Sinovac, private Indonesian firm Kalbe Farma and South Korea's Genexine are cooperating to produce a separate vaccine. It is yet unclear how many doses these partnerships will produce and by when.
In Sinovac's mid-stage trial involving 600 participants in China, the rate of fever in patients was relatively lower than other Covid-19 candidates, including one from AstraZeneca, the study showed ahead of peer review.
Mid-stage trials usually test a candidate's safety and ability to trigger an immune response in a relatively small number of people before it enters late-stage tests.
The study noted that the process to make the vaccines used in the Phase 2 trial was more optimised than in Phase 1, which produced more immunogens and triggered better immune responses.
Sinovac is testing its vaccine abroad because China is no longer a satisfactory site for late-stage trials due to the low number of new infection cases.