At least 10 people have died after a massive fire broke out at a hotel that was being used as a Covid-19 facility in India's southern Andhra Pradesh state early this morning, police said.
"Several people who were trapped and injured have been rescued and moved to a government hospital," one constable at the police control room said.
"Fire is under control but rescue and firefighting operations are still under way," he added.
Initial reports suggest the fire was caused by a shortcircuit in the centre, officials said.
Indian Prime Minister Narendra Modi said he was "anguished" by the fire.
Anguished by the fire at a Covid Centre in Vijayawada. My thoughts are with those who have lost their loved ones. I pray that the injured recover as soon as possible. Discussed the prevailing situation with AP CM @ysjagan Ji and assured all possible support.

— Narendra Modi (@narendramodi) August 9, 2020
Home Minister Amit Shah tweeted: "Deeply anguished by the news of tragic fire accident at a Covid-19 facility in Vijayawada, Andhra Pradesh".
"Centre assures all possible support to the state government. My condolences are with the affected families in this time of grief.
"Praying for the speedy recovery of those injured," he wrote.
Chief Minister of Andhra Pradesh Jagan Mohan Reddy has instructed officials to conduct an inquiry into the hotel fire.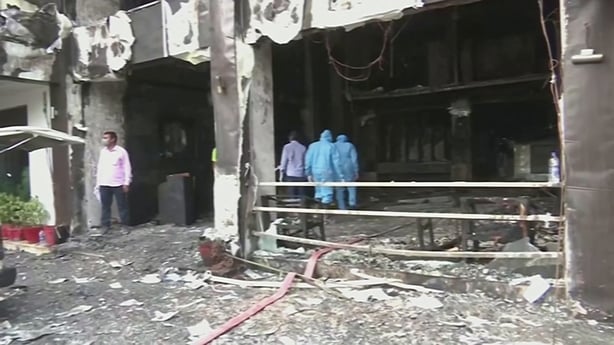 "The incident took place around 5am. Around 22 patients are being treated in the hospital. We are evacuating the entire building," Mohammad Imtiaz, Krishna's district collector, was quoted as saying.
Last week, eight Covid-19 patients died in a fire that broke out in the intensive care ward of a private hospital in India's western city of Ahmedabad.
India has over 2.1 million confirmed cases of Covid-19, which is the third highest number in the world.
More than 43,000 people who had contracted the virus there have died.
43 dead and more feared trapped in landslide
The death toll from a landslide at a tea plantation in the southern Indian state of Kerala rose to 43 today with nearly two dozen people feared trapped, a senior official said.
The landslide, caused by heavy rain, hit the plantation inIdduki district in the early hours of Friday when workers werestill sleeping, officials said.
"We have stopped the rescue operation for the day because of the rain... The operation will continue till the last body is recovered," Idduki district official H. Dineshan told Reuters.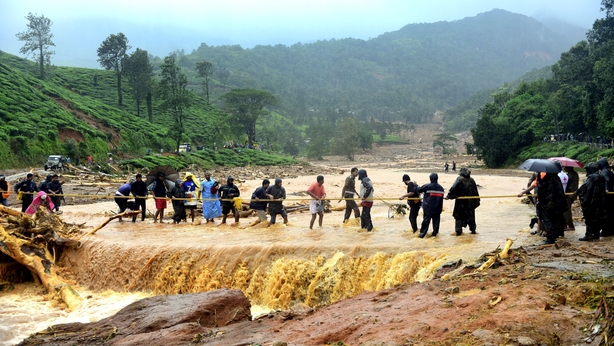 The India Meteorological Department has issued alerts for heavy rainfall in several districts, including a red alert for Idduki.
In 2018, Kerala was hit by the worst floods in a century. Hundreds were killed, many of them from Idukki.