British Prime Minister Boris Johnson has said planned reopenings for tomorrow will be postponed for two weeks.
It comes as tougher lockdown measures are in place across parts of northern England after a rise in the rate of coronavirus transmission.
England reported its highest number of new Covid-19 infections in more than a month yesterday.
Mr Johnson told a Downing Street briefing: "With those numbers creeping up, our assessment is that we should squeeze that brake pedal... in order to keep the virus under control.
"On Saturday 1 August, you'll remember we had hoped to reopen a number of the higher-risk settings that had remained closed and today I'm saying we're postponing those changes for at least a fortnight.
"That means until 15 August at the earliest casinos, bowling alleys, skating rinks and the remaining close-contact services must remain closed.
"Indoor performances will not resume, pilots of larger gatherings in sports venues and conference centres will not take place, and wedding receptions of up to 30 people will not be permitted."
He said that despite progress being made in combating Covid-19, the UK cannot think it is exempt from a rise in cases.
"I know that the steps we are taking will be a real blow to many people, to everyone whose wedding plans have been disrupted or who cannot now celebrate Eid in the way that they would wish.
"And I'm really, really sorry about that but we cannot simply take the risk."
"We will of course study the data carefully and move forward with our intention to open up as soon as we possibly can.
We need your consent to load this rte-player contentWe use rte-player to manage extra content that can set cookies on your device and collect data about your activity. Please review their details and accept them to load the content.Manage Preferences
"Two weeks ago I also said that from tomorrow the government would give employers more discretion over how employees can work safely, whether by continuing to work from home, or attending a Covid-secure workplace.
"And we know that employers have gone to huge lengths to make workplaces safe so that guidance remains unchanged.
"I also said that we would pause shielding nationally from 1 August, based on clinical advice and that national pause will proceed as planned, and our medical experts will be explaining more about that decision and about the shielded group later today," he added.
---
---
Face coverings are to be mandatory in indoor settings where people are likely to come into contact with people they do not know, such as museums and places of worship, from 8 August, Mr Johnson said.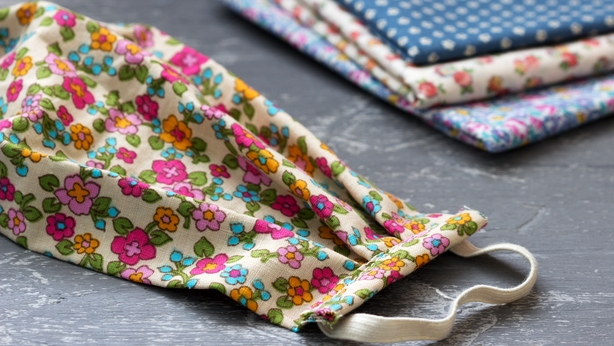 Mr Johnson said: "I've also consistently warned that this virus could come back and that we would not hesitate to take swift and decisive action as required.
"I'm afraid that in parts of Asia and in Latin America, the virus is gathering pace and some of our European friends are also struggling to keep it under control.
"As we see these rises around the world, we can't fool ourselves that we are exempt. We must be willing to react to the first signs of trouble."
Science advisers not confident English R rate below 1
UK scientists are no longer confident that the reproduction number of the coronavirus in England is below 1, the British government has said, even as latest estimates suggested it was, due to time lags in the data.
The 'R number', or reproduction number, indicates the number of people on average that an infected person will pass the virus on to.
"Models that use Covid-19 testing data that have less of a time delay have recently suggested higher values for R in England," the Government Office for Science said in a statement which said the R value for England was 0.8-1.
"For this reason, SAGE (Scientific Advisory Group for Emergencies) does not have confidence that R is currently below1 in England."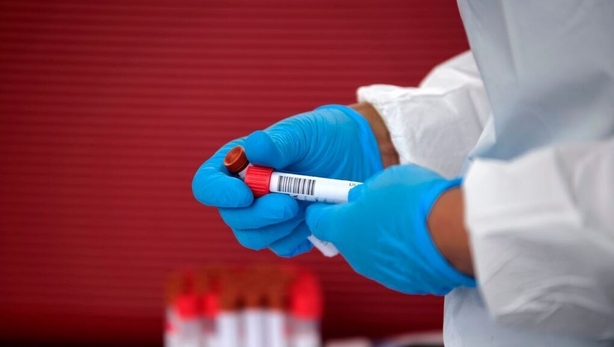 Tougher measures in place in northern England
Around 4 million people were ordered not to mix with other households in Greater Manchester, parts of West Yorkshire and East Lancashire, though they can still go to the pub and to work.
"The problem with this virus is that it thrives on the social contact which makes life worth living," British Health Secretary Matt Hancock said.
"I totally understand the human impact of this but unfortunately that is how the virus passes on."
"We can see that second wave in Europe," Mr Hancock said.
Asked by the BBC if the UK was now entering a second wave, Mr Hancock said: "It is not yet and we are absolutely determined to take the action that is needed."
The measures were introduced hastily at the start of the annual Muslim Eid al-Adha "feast of sacrifice".
People in the areas affected were told not to socialise with other households at home or in gardens, or to meet with other households in pubs, restaurants, cafes, shops, places of worship or leisure venues.
But people are allowed to attend a pub, church or mosque with members of their own household. Those breaking the rules will face a fine of £100.
Official data showed 846 new positive tests in England - the highest number of daily infections since 28 June.
Mayor of Greater Manchester Andy Burnham welcomed the measures, which he said would be reviewed on a weekly basis.
In 13 of the 19 affected local authority areas affected, the rate of Covid-19 in the seven days to 27 July has gone up, with 1,536 cases recorded across all the areas in the space of a week.
Due to a rise of #COVID19 cases in Greater Manchester, East Lancashire and West Yorkshire, new restrictions on gatherings have been introduced.

Households in these regions MUST NOT:

▶️ Invite others to their homes
▶️ Meet anyone from another household in their home or garden pic.twitter.com/aMw8yjWums

— Department of Health and Social Care (@DHSCgovuk) July 31, 2020
Mr Burnham said "by not acting selfishly" the measures could be removed more quickly.
Reacting to the move on Twitter, Scotland First Secretary Nicola Sturgeon said: "The UK government is right to act quickly if they think the situation warrants it.
"But this is a sharp reminder that the threat of this virus is still very real."
The Scottish Government is strongly advising against non-essential travel between Scotland and parts of the north of England subject to tighter lockdown restrictions.
Nicola Sturgeon said people living in Scotland who are visiting the parts of Greater Manchester, Lancashire and West Yorkshire do not have to cut short their visit but must adhere to the rules and "be extra vigilant when you come home, especially for symptoms".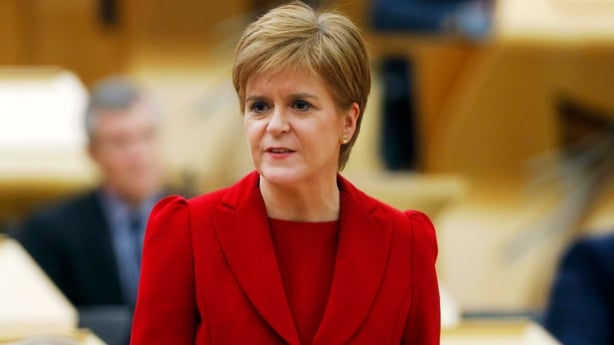 She said the advice against travel to the affected areas was taken following a call with Prime Minister Boris Johnson and is to "ensure we don't add to their challenge and also minimise risks of onward transmission here".
Up to 30 people can meet outdoors in Wales from Monday
Meanwhile, up to 30 people can meet outside in Wales while maintaining social distancing from Monday, the First Minister has announced.
Mark Drakeford said children under the age of 11 will also no longer need to keep to the two-metre rule while outdoors due to the falling transmission rate.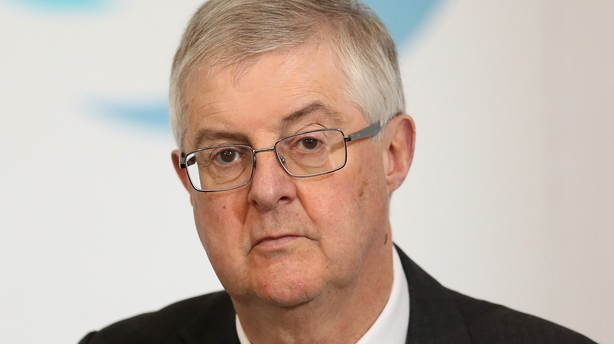 Mr Drakeford said the changes would help "family and friends" but would be restricted to outside locations "because we know it's much safer to be meeting in the outdoors and the sunlight."
The latest set of relaxed measures comes alongside the reopening of indoor service for pubs, restaurants, bars and cafes from Monday.
Mr Drakeford told Sky News: "We believe we have some further headroom.
"The circulation of the virus in Wales continues to fall.
"That gives us the opportunity to reopen bars, restaurants, cafes and so on, indoors, and to afford some extra flexibility to family and friends to meet in the outdoors."
Mr Drakeford also said swimming pools, gyms, leisure centres and children's indoor play areas will be able to reopen from 10 August.
Additional reporting PA