After the UK's quarantine move and a travel warning from France, Germany has become the latest country to advise against holidays in parts of Spain with a surge in coronavirus cases.
The German authorities have warned against travel to three areas of northern Spain, including the hugely popular Catalan coast.
The call follows warnings from France against travel to Catalonia and the UK's decision to quarantine anyone arriving from Spain for 14 days.
Spain reported 905 new cases of coronavirus today, with the regions of Catalonia, Aragon and Madrid accounting for the majority of them.
The cumulative total stands at 280,610 cases, according to health ministry data.
The figure is up 1,828 from yesterday, and includes results from antibody tests on people who may already have recovered.
The quarantine decision by the UK is a major blow for one of the world's top tourist destinations.
Spanish Prime Minister Pedro Sanchez quickly hit back at the British move, denouncing it as "unbalanced" and insisting that Spain's most popular tourist destinations "might even be safer" than the UK.
"We want to send a clear message ... We are a secure destination that has made preparations and strengthened itself to deal with the virus and any outbreaks," government spokeswoman Maria Jesus Montero said.
British Prime Minister Boris Johnson defended the decision in light of "the signs of a second wave of the pandemic" in Europe.
"I'm afraid if we do see signs of a second wave in other countries, it is really our job, our duty to act swiftly and decisively to stop reinfecting, to stop travellers coming back from those places and seeding the disease here in the UK," he said.
Madrid had sought an exemption for areas such as the Canary Islands or the Balearic islands where there has been a low incidence of the virus, but London refused.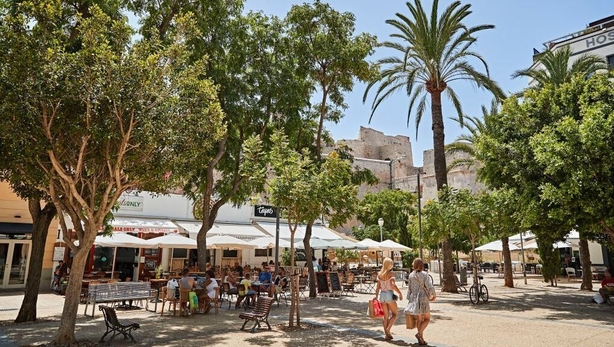 Covid-19 has claimed more than 28,400 lives in Spain.
According to the data released today, an average of more than 1,800 new cases per day have been detected over the past seven days, two thirds of them in the northeastern regions of Catalonia and Aragon.
It is a figure which has more than tripled in two weeks, prompting Spain's autonomous regions to step up security measures.
The Madrid region has moved to make mask-wearing obligatory at all times in public, even while having a drink at a bar terrace, where gatherings will now be limited to groups of 10.
Restricting numbers to a maximum of 10 guests has also been recommended for people entertaining at home.
Although less affected by the recent outbreaks, Madrid has decided to ready a field hospital at a conference centre on the city's eastern outskirts.
Catalonia has banned informal outdoor parties popular with young people, saying anyone taking part would be fined up to €15,000.
The region had already taken more drastic steps, on 18 July, when it advised four million residents in and around Barcelona to stay at home.
Spain lockdown destroys over one million jobs in second quarter
Over one million people in Spain lost their jobs during the second quarter of this year as a result of the coronavirus pandemic, new data shows, but the government said the "worst moment" for the labour market had passed.
The losses were mainly in tourism and pushed the unemployment rate in the eurozone's fourth-largest economy to 15.3% from 14.4% in the first quarter.
Economy Minister Nadia Calvino said the figures "reflect what happened in the past", adding that more recent economic indicators "confirm the tendency of an economic recovery".
The International Monetary Fund (IMF) estimates unemployment in Spain could rise to 20.8% in 2020, while the government expects a figure of 19%.
---
---