The World Health Organization has warned against complacency about new coronavirus transmission, saying that this virus does not behave like influenza that tends to follow seasonal trends.
"People are still thinking about seasons. What we all need to get our heads around is this is a new virus and ... this one is behaving differently," Margaret Harris told a virtual briefing in Geneva.
She urged vigilance in applying measures to slow transmission that is spreading via mass gatherings.
Ms Harris also warned against thinking in terms of virus waves, saying: "It's going to be one big wave. It's going to go up and down a bit.
"The best thing is to flatten it and turn it into just something lapping at your feet."
The WHO's warning comes as officials around the world reintroduced a raft of restrictions - from beach closures to quarantine measures - to try to control coronavirus hotspots as the official global death toll passed 650,000.
European countries trying to repair the economic damage caused by the earlier lockdowns struggled to balance keeping the lifeline of tourism open while guarding against new flare-ups of infection.
Hong Kong mandated wearing masks in public in response to a new wave of infections.
The city reported 106 new coronavirus cases today, including 98 that were locally transmitted, as it braced for the implementation of strict new measures that will ban restaurant dining and restrict gatherings to two people.
We need your consent to load this rte-player contentWe use rte-player to manage extra content that can set cookies on your device and collect data about your activity. Please review their details and accept them to load the content.Manage Preferences
---
---
In Washington, meanwhile, the White House announced that another senior administration figure, national security adviser Robert O'Brien, had contracted the virus.
As of yesterday, the US, the worst-hit nation in the world, had added another 57,000 cases of infection and its recorded death toll stood at 147,588, said Johns Hopkins University.
Until Sunday, the number of US daily infections had exceeded 60,000 for 12 straight days, with some days notching more than 70,000 new cases.
But as the figures kept rolling in, the WHO argued against a wholesale closing of borders.
This was "not necessarily a sustainable strategy for the world's economy, for the world's poor, or for anybody else," said WHO executive director Michael Ryan.
A "global one-size-fits-all policy" was impossible because outbreaks were developing differently in different countries, he added.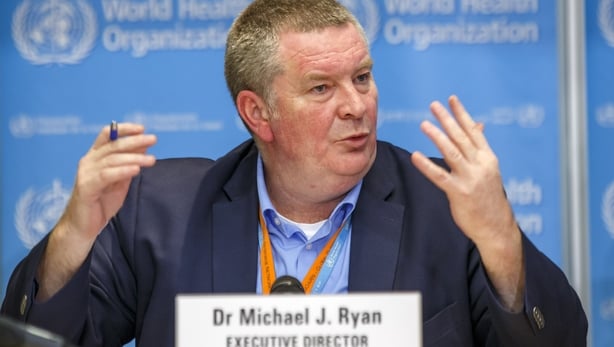 Australia posts record number of cases
Australia posted its highest number of new coronavirus cases since the pandemic began, even as officials expressed hope outbreaks in locked-down Melbourne may have peaked.
A day after Australia reported its highest daily death toll, authorities confirmed yesterday at least 549 new Covid-19 infections, almost entirely driven by an outbreak in the southeastern state of Victoria.
Authorities admitted a second wave of clusters in Melbourne was taking longer to suppress than hoped.
But the state's top health official voiced optimism that a partial lockdown of five million people, now in its third week, was working.
Chief Health Officer Brett Sutton said modelling showed "today should be the peak" even if the number of new cases continues to fluctuate and new daily records could yet be set.
Australia had dodged the worst ravages of the pandemic, logging around 15,000 cases in total, fewer than many hard-hit countries see in one day.
But the second outbreak is still proving deadly, with the nation's death toll rising to 161 yesterday.
"The outbreaks are really volatile," Mr Sutton said pointing to some virulent clusters. "In aged care settings the numbers can increase very significantly in a very short period of time."
China scrambles to deal with multiple clusters
The WHO said its emergency committee would meet later this week to discuss the crisis, six months after the organization declared the pandemic an international public health emergency.
Since emerging in China late last year, the virus has killed a total of 650,011 people, but more than 100,000 deaths have been recorded since 9 July, and the global toll has doubled in just over two months.
A fresh coronavirus cluster in a port city in northeast China has spread to other provinces and prompted fresh restrictions, authorities said, as Beijing scrambles to prevent a second wave of infections.
China is reporting 68 new infections today, the highest daily number since April.
Of those, 57 were in the northwest region of Xinjiang, where an outbreak has seen millions of residents tested and strict lockdowns in the regional capital Urumqi.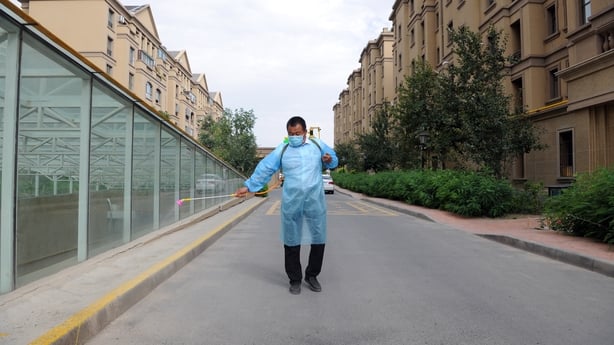 Six more cases were also reported in the industrial port city of Dalian, Liaoning province, where a new outbreak first emerged at a seafood processing plant last week.
This brings the total number of new infections in Dalian to 44.
Health authorities said the Dalian cluster had now spread to nine cities in five regions across the country, including as far away as the southeast coastal province of Fujian.
Fujian said the provincial capital Fuzhou would enter "wartime mode" after it discovered an asymptomatic patient who had travelled from Dalian, 1,500km away.
A fresh Beijing case reported today was also linked to an asymptomatic patient who had travelled from Dalian, the first new local case since a cluster in the capital was brought under control in early July.
Indonesia confirmed its 100,000th coronavirus case yesterday, as the Red Cross warned that the crisis in the world's fourth most-populous country risked "spiralling out of control".