The coronavirus is spreading out of control in Hong Kong with a record 100 new cases confirmed, the financial hub's leader said as she tightened social distancing measures to tackle the sudden surge in infections.
The city was one of the first places to be struck by the virus when it emerged from central China.
But it had impressive success in tackling the disease, all but ending local transmissions by late June.
However, in the last two weeks, infections have spiked once more and doctors fear the new outbreak is now spreading undetected in the densely packed territory of 7.5 million people.
Chief executive Carrie Lam said more than 500 infections had been confirmed in the last fortnight alone, nearly a third of the 1,788 cases since the outbreak began.
More than 100 were confirmed today, a record daily high.
"I think the situation is really critical and there is no sign the situation is being brought under control," Ms Lam told reporters.
She announced new social distancing measures last week, shuttering many businesses including bars, gyms and nightclubs, and ordering everyone to wear masks on public transport.
Restaurants were ordered to only offer takeout services in the evenings.
Ms Lam announced even more regulations today, including plans to make it compulsory to wear masks inside any public indoor venue - and a new order for non-essential civil servants to work for home.
As hospital wards fill, officials are also scrambling to build a further 2,000 isolation rooms on barren land near the city's Disneyland resort to monitor and treat those who test positive, she added.
---
Ms Lam said further social distancing measures would be rolled out if the daily infection rate did not ease in coming days.
However, she said she was keen to avoid ordering people to remain at home.
"We can't just make a simple and extreme move to cut everything at once," Ms Lam said.
Authorities say testing will be ramped up, targeting high-risk populations such as taxi drivers and restaurant workers after clusters were found within their ranks.
Some of the new infections have swept through elderly care homes, a major cause of concern given how deadly the coronavirus is to older people.
So far 12 people have died after contracting the virus in Hong Kong - four in the last fortnight
Melbourne to make wearing face masks compulsory
Australia's second-biggest city will make it compulsory to wear a mask in public, authorities announced, as Melbourne steps up efforts to bring a coronavirus outbreak under control.
Victoria state, which includes Melbourne, now has nearly 3,000 active cases of Covid-19 after a further 363 infections were reported today despite a 10-day lockdown.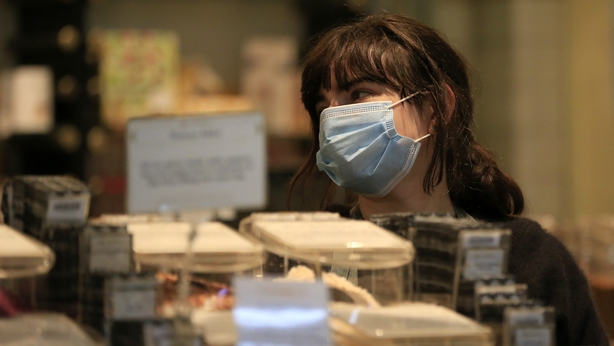 Premier Daniel Andrews said more than five million people in Melbourne and neighbouring Mitchell Shire would be required to wear a mask or other face-covering in public spaces from midnight Wednesday into Thursday.
"Most of us wouldn't leave home without our keys, we wouldn't leave our home without our mobile phone," he told a press conference.
"You won't be able to leave home without your mask and then wear it where it is absolutely essential to stop the spread of this virus."
Failure to comply with the new rule will mean fine of Aus$200 - though Mr Andrews said "common sense" discretion would be applied to activities such as running or visiting a bank.
Bandanas and scarves will be acceptable as face-coverings until the state can boost supplies of masks, he said, adding that anything was "better than no face-covering at all".
The decision makes Melbourne the first place in the country to mandate the use of face-coverings.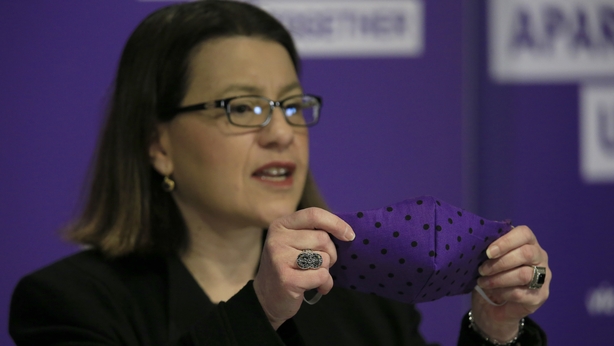 Australia's other states and territories have closed their borders to people from Victoria in a bid to stop the outbreak from spreading, as most regions have not reported any new locally transmitted infections for weeks.
But the contagion has reached Sydney, where locally transmitted cases have spiked in recent days after an initial cluster emerged from an infected Melbournian who visited a popular pub.
Australia has reported almost 12,000 cases of Covid-19 nationwide and 122 deaths in a population of about 25 million.
Global coronavirus death toll passes 600,000
The coronavirus pandemic has claimed more than 600,000 lives worldwide, an AFP tally showed.
A total of 600,523 deaths were recorded globally out of 14,233,355 cases, a count based on official data showed, including 205,065 deaths in Europe - the worst-affected continent.
The virus is spreading rapidly in Latin America -- the region with the second-most recorded deaths -- where 160,726 people have died.
The number of deaths linked to Covid-19 has doubled in just over two months, and more than 100,000 new deaths have been registered in the three weeks since 28 June.
US records 60,207 cases in 24 hours: Johns Hopkins
Florida reported over 12,000 new cases of Covid-19 today, the fifth day in a row the state has announced over 10,000 new infections.
The virus has claimed over 140,000 lives total since the pandemic started, and Florida, California, Texas and other southern and western states shatter records every day.
Florida reported 89 new deaths today. Deaths in the state have risen by over 500, or 78%, during the last two weeks compared with the prior two weeks, according to a Reuters analysis.
The United States yesterday recorded 60,207 new coronavirus cases in the previous 24 hours, Johns Hopkins University reported in its real-time tally.
That put the total number of cases in the US, the nation hardest-hit by the global pandemic, at 3,698,209, the Baltimore-based university said at 1.30am Irish time.
Another 832 deaths were reported, bringing total fatalities to 139,960.
The latest numbers capped a week which saw the US set records in new cases for three consecutive days, topping out at 77,638 infections recorded on Friday.
The country has seen a resurgence of cases in the so-called Sun Belt, stretching across the south from Florida to California.
In Texas and Arizona, authorities are bringing in refrigerated trucks to cope with the body count.
The surge in cases has prompted some states to backtrack on loosening their anti-virus restrictions - or to reinstate tougher measures.
Concerns over clusters
France, where masks will be compulsory in indoor public spaces from tomorrow, was closely watching coronavirus clusters in neighbouring Spain, Prime Minister Jean Castex said, less than a month after the border between the two countries was reopened.
French authorities were particularly concerned about clusters popping up in Catalonia, one of the border regions.
When asked about possible border closures, Castex responded: "It is a real issue that we also need to discuss with the Spanish authorities".
India hit one million cases on Friday, the day Brazil topped two million - although the World Health Organization said Brazil's contagion has "plateaued" with the rate of infection stabilising after 77,000 deaths.
World Bank President David Malpass yesterday called for a debt suspension initiative for poorer coronavirus-hit countries to be extended through the end of 2021, while multiple charities said it needs to be stretched through 2022 to avert a "catastrophe for hundreds of millions of people".
In Israel, police fired water cannons to disperse anti-government protests attended by thousands yesterday, as public anger mounted over the handling of the coronavirus crisis.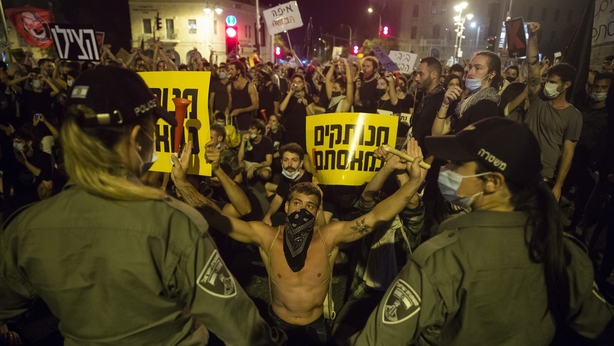 Demonstrators outside Prime Minister Benjamin Netanyahu's residence in Jerusalem and at a park in Tel Aviv voiced frustration over the government's response to a growing epidemic that has taken a devastating economic toll.
With Israel recording more than 1,000 new coronavirus infections a day in recent weeks, the government on Friday announced a broad range of new restrictions.
Shops, markets and other public venues have closed on weekends, while restaurants have been restricted to take away and delivery.