The UK has decided not to join a €2.4 billion European Union plan to secure advance purchases of promising Covid-19 vaccines, saying the EU would not allow it any role in decision-making.
"The UK government has decided on this occasion not to join this internal EU initiative, but given our shared interest in ensuring that vaccines are available to all, we are committed to strengthening our collaboration with the EU outside the framework," the UK's ambassador to the EU, Tim Barrow, said.
Before making its decision, it had assessed whether the advantages of the European bloc's bargaining power to strike deals with international drug companies would outweigh the fact that Britain would have little control over strategy.
With the highest coronavirus death toll in Europe, the UK is struggling to reopen its economy and will end a status quo transition period with the EU at the end of this year.
Earlier this year, the UK failed to join an EU procurement programme for ventilators due to what officials described as a communications issue.
Mr Barrow said joining the EU scheme would have required Britain to end its own talks with manufacturers, and it would have been given no voice over "which manufacturers to negotiate with, or the price, volume and delivery schedule negotiated".
The UK has already struck a deal to secure 100 million doses of an experimental vaccine that has been developed by the University of Oxford and licensed to British drugmaker AstraZeneca.
It is reported that London has also held talks with GSK and Sanofi over a supply deal.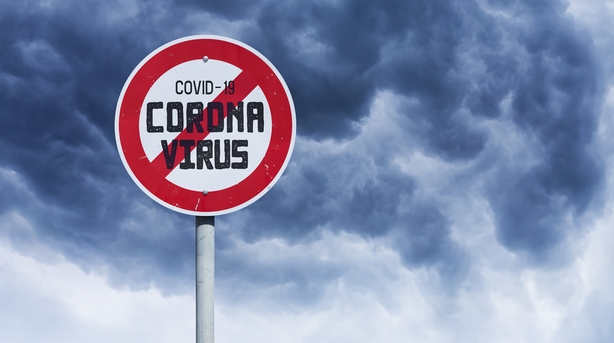 UK Health Secretary Matt Hancock said that signing up to the EU programme would have meant abandoning the UK's own procurement programmes, which were more developed.
"We have chosen not to join the EU scheme on vaccine purchase. The reason is that it wouldn't have allowed us to have a say in the vaccines that were procured, the price, the quantity of the delivery schedule," he told Time Radio.
"We are further ahead than the EU schemes are.
"We would have joined the EU scheme if they had allowed us also to continue with our own negotiations, but one of the conditions of the scheme was that we would have had to stop our own negotiations and only do them through the European Commission, and we weren't prepared to do that.
"We think we will go faster this way."
The talks with the EU had represented a test of whether the two parties could work together to tackle international emergencies after Brexit.
The EU said prior to the announcement that a decision by the UK to reject the scheme would not affect talks it was having with drug makers.
Under the EU plan, the bloc wants to buy or commit to buy promising vaccines before they are ready, taking the risk of potential clinical failures. In exchange, it would get priority access to the shots.
England's deputy medical chief 'concerned' about second virus wave
England's deputy chief medical officer has said she is "very, very concerned" about a second wave of Covid-19 and urged people to take action now - such as losing weight - to help fend off the illness.
Dr Jenny Harries said there is "still quite a long haul" to go with coronavirus, adding that people must not become complacent and must keep up handwashing, social distancing and limiting social interactions.
"The virus is still out there, it's looking for more people to infect and we need to stop it getting a grip," she told ITV's This Morning.
She said there is good news around Covid-19, such as children not getting very sick, but there are also risk factors, such as people being overweight.
---
---
Meanwhile, public health chiefs in Cumbria have issued a warning after a "small but concerning rise" in the number of Covid-19 infections in the Carlisle area.
Data released today shows there were 18 new cases per 100,000 residents in Carlisle in the week ending 3 July, compared with eight new cases the week before.
More data shows that from 1 to 7 July there were 21 positive coronavirus cases in the Carlisle district area, with just an additional 10 positive Covid-19 cases across the rest of Cumbria.
Claire King, consultant in public health at Cumbria County Council, said: "After a steady overall decline, the rate of infection in the Carlisle area has gone up over the past week. The increase is not large, but it is concerning and we cannot ignore this.
"At the current time, we are a very long way from reimposing lockdown restrictions given the overall low number of cases. But we have to recognise how easily Covid-19 can spread and that if we see these numbers continuing to increase then restrictions may become necessary."
Additional reporting PA