Airlines advertising flights abroad while the Government insists people should not travel has resulted in huge confusion for people whose holiday plans have been left, quite literally, up in the air. This is the lowdown on what we know so far.
Back in 1982, punk rockers The Clash released a song called "Should I Stay Or Should I Go?" Fast forward to 2020, and that is the question on everybody's lips when it comes to foreign travel during the Covid-19 pandemic, writes Moira Hannon.
The main difficulty for people longing for a sunshine holiday - or anyone hoping to visit a friend or relative living abroad - is that while the Government is urging us not to travel abroad, EU countries are open again to tourists and planes are back in the sky.
Even the medical experts have conflicting opinions.
While Chief Medical Officer Dr Tony Holohan is 100% against all non-essential travel outside of Ireland, a professor of medicine at the Mater Hospital, Jack Lambert, believes it is safe for people to go on holidays (as long as they take appropriate precautions).
Meanwhile, the aviation industry, including Ryanair and Aer Lingus, are putting planes back in the sky.

There are 200 flights arriving and departing from Dublin Airport today, for example.
Here is what would-be travellers need to consider as they debate going abroad while Covid-19 remains a threat.
What advice should you follow?
The Department of Foreign Affairs website is where you will find the latest official Government travel advice.
At present this is very clear, stating "the Irish Authorities advise against all non-essential travel overseas until further notice".
Two important points to note are firstly, that it is advisory (you are not breaking the law by getting on a plane as travel is not prohibited) and secondly, what constitutes "essential" travel is left up to a person's individual judgment.
Crucially, insurance companies use the Department of Foreign Affairs advice to decide whether or not a policy is valid. This means you are not covered by travel insurance if you go abroad before the advisory against non-essential travel is lifted.
The Chief Medical Officer Dr Tony Holohan is unequivocally against people going abroad for holidays. He has repeatedly advised against it, as have several other health experts.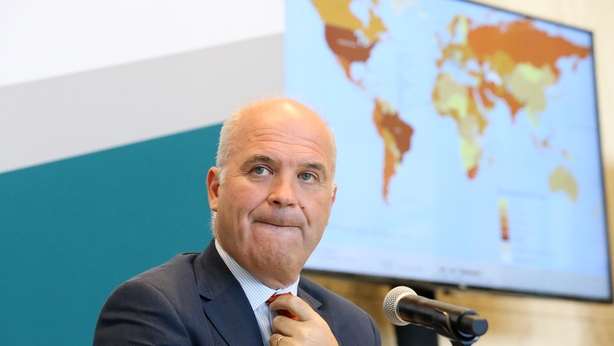 These include Professor of Public Health at the University of Bristol, Gabriel Scally, who said he would go further than Dr Holohan's call for people not to travel abroad and also insist on compulsory quarantine on their return to Ireland.
At present, all arrivals into Ireland must fill out a locator form, giving the address where they will self-isolate for 14 days - there are no regulations to legally enforce this quarantine.
Professor Sam McConkey from the Royal College of Surgeons in Ireland also favours compulsory self-isolation being monitored by gardaí.
However, the Government has so far ignored advice to make self-isolation mandatory. This is worth noting because it highlights a key point - experts advise, but it's politicians who decide policy.
Aviation journalist Eoghan Corry told RTÉ: "Dr Tony Holohan is doing a fantastic job as chief medical officer but telling people not to book a holiday is his personal opinion. It is not Government policy.
"If people cancel a booking because of his advice, they will not be entitled to get a refund.
"For most families, a summer holiday is their biggest expenditure of the year. It is a big deal for them to lose all that money."
Mr Corry said what was needed now, for both the public and the travel industry, was clarity from the Government.
When will we get more clarity?
Liz Canavan, Assistant Secretary General at the Department of the Taoiseach, told a press briefing today that the Government "is acutely aware" that the issue of foreign travel is "causing great uncertainty".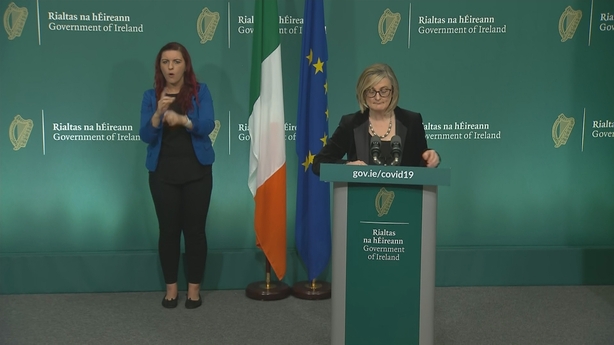 She asked people to "bear with us" as the Government is preparing a roadmap for safe overseas travel and will finalise its considerations "very shortly".
Last week, outgoing Taoiseach Leo Varadkar promised there would be an announcement about air bridges between Ireland and selected other countries on 9 July.
People would be able to travel to and from those countries with the permission of the Department of Foreign Affairs, without having to undergo quarantine.
But there is now some doubt over whether those air corridors will get the go-ahead.
New Minister for Health Stephen Donnelly told RTÉ's This Week that he would be consulting with public health officials about the matter.
"While the commitment was made to publish a framework list of air bridges to other countries on 9 July, there is no date as to when those air corridors will be activated," he pointed out.
Mr Donnelly said it was a very challenging thing to decide because the coronavirus situation in other countries was changing rapidly.
"For example, two weeks ago Portugal had a very low rate of infection close to ours, but it has now had a spike...we have to do all we can to minimise the risk of a second surge here."
It's not just the public who are desperate to know when and where they can fly again, the Irish Travel Agents' Association has long urged more clarity from the Government on Covid-19 travel restrictions.
It said the current "mixed message" guidelines have caused confusion for travel agents and their customers, as the Government has not cancelled flights, yet is advising passengers against travelling.
The Department of the Taoiseach told RTÉ in a statement that the Government is "currently giving consideration to a possible roadmap for the resumption of international travel.
"However significant risks remain and this week alone we reported at least six cases of Covid-19 associated with international travel.
"Any updates or changes to our travel advice will be made in line with Government decisions and on the basis of public health advice."
Is it safe to fly?
The European Union Aviation Safety Agency (EASA) and European Centre for Disease Prevention and Control (ECDC) have issued protocols to help ensure the health and safety of air travellers and personnel.
Airlines have implemented new hygiene and safety procedures in line with these recommendations.
In a statement, Ryanair said its new health measures included mandatory face coverings, fewer checked bags and cashless inflight services.
Aer Lingus has also made face coverings mandatory and introduced hospital-grade disinfectant to clean all hard surfaces.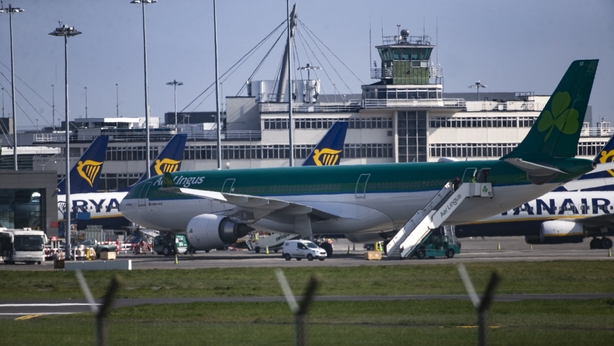 A spokesperson for daa, the company that operates Dublin and Cork airports, told RTÉ it has introduced a wide range of measures to help promote the safety and security of passengers and staff.
"In Dublin Airport, for example, we now have 960 hand sanitisers, 620 plexi grass screens, and 10,000 pieces of signage with various Covid-19 warnings.
"We have blocked off seats in waiting areas and sinks in bathrooms to ensure physical distancing and put warnings on lifts about the number of people who can access them at one time."
The spokesperson said the European Union Aviation Safety Agency and the European Centre for Disease Prevention and Control guidelines can be tweaked according to local Government advice.
"For example, EASA recommends that children under six do not have to wear face coverings, here it's children under 13."
Travel Insurance: What you need to know
One of the big worries for people hoping to travel abroad in the future, especially those aged over 70, is that Covid-19 will be excluded from future insurance policies.
Ciaran Mulligan of Blue Insurance and multitrip.com said this would not be the case.
"I expect medical expenses incurred by Covid-19 will be covered going forward - as long as the country you are visiting has been given the green light by the Department of Foreign Affairs.
"But current Government advice to avoid all non-essential travel is invalidating travel insurance."
Mr Mulligan said, even without travel insurance, people travelling to the EU are entitled to have their medical expenses covered in the public system through the European Health Insurance Card.
The big problem, he explained, was when people have to cancel a holiday due to Covid-19 - any travel policy taken out after 13 March does not include this.
"Cancellation due to coronavirus is covered for domestic travel at staycationinsurance.ie and next week, we expect there will be an announcement about including it on all travel policies from now on."
Mr Mulligan added: "With travel now opening up around Europe and Irish people looking to go abroad, they need the reassurance their policies will cover them.
"The travel industry, which is in dire circumstances, needs to see non-essential advice being eased."
Aviation journalist Eoghan Corry said people who felt disinclined to travel would not be covered by insurance. "If that plane takes off and you are not on it, then you lose your money."
Travel in the future
The Aviation Recovery Taskforce will submit its full report on 10 July but its interim report made four recommendations.These were: begin to lift international travel restrictions by 1 July; lift the quarantine requirement on incoming airline passengers by 1 July; finalise and implement in full a national Code of Practice for Safe Air Travel; in order to mitigate large scale redundancies and job losses confirm continuation of existing financial support measures, including in particular the Temporary Wage Subsidy Scheme to support employment where possible.
The Tourism Recovery Taskforce backed these suggestions and also called for "appropriate test and trace measures as an alternative to the 14 day recommended quarantine to facilitate the restoration of international tourism as soon as possible".
With the suggested targets of 1 July already missed, it remains to be seen if and when the new Government will reopen travel into and out of Ireland.
A rush back to the skies is unlikely. The daa spokesperson told RTÉ it would be "a long, slow recovery".
You can read the Department of Foreign Affairs travel advice here.