Germany has placed a second district under lockdown over a coronavirus outbreak at an abattoir, just hours after similar restrictions were imposed for a neighbouring area.
"In order to protect the population, we are now launching a further safety and security package to effectively combat the spread of the virus," North Rhine-Westphalia health minister Karl-Josef Laumann said, ordering a lockdown for the district of Warendorf.
Authorities had earlier announced similar measures in the neighbouring district of Guetersloh after more than 1,500 workers tested positive for Covid-19 at the slaughterhouse.
The local lockdowns are a major setback to hopes of a swift return to normality.
The lockdown in Guetersloh alone covers 360,000 people and will be valid until at least 30 June.
The move came after a coronavirus outbreak at an abattoir in the town of Rheda-Wiedenbrueck that has left more than 1,500 workers out of a total of nearly 7,000 infected.
The outbreak in Germany's most populous state is the biggest since the country began lifting the lockdown in early May.
We need your consent to load this rte-player contentWe use rte-player to manage extra content that can set cookies on your device and collect data about your activity. Please review their details and accept them to load the content.Manage Preferences
The new lockdowns means a return to measures first introduced in March, with cinemas, museums, concert halls, bars, gyms, swimming pools and saunas shut down, said Armin Laschet, state premier of North Rhine-Westphalia.
Several outbreaks at abattoirs not just in Germany but also in France and Ireland, have put a spotlight on the working and housing conditions facing the workers.
However Germany has also seen new coronavirus clusters in residential buildings in Lower Saxony and Berlin, where 370 families living in high-rise flats were placed under quarantine in one neighbourhood last week.
With new infection rates sharply down from highs in March and a death toll significantly lower than those of its neighbours, Germany became the first major EU country to begin easing virus restrictions about seven weeks ago.
But Chancellor Angela Merkel has repeatedly warned against complacency before a viable vaccine is found.

Sanofi eyes approval of Covid-19 vaccine by first half of 2021
French drug maker Sanofi SA has said it expects to get approval for the potential Covid-19 vaccine it is developing with Britain's GlaxoSmithKline by the first half of next year, faster than previously anticipated.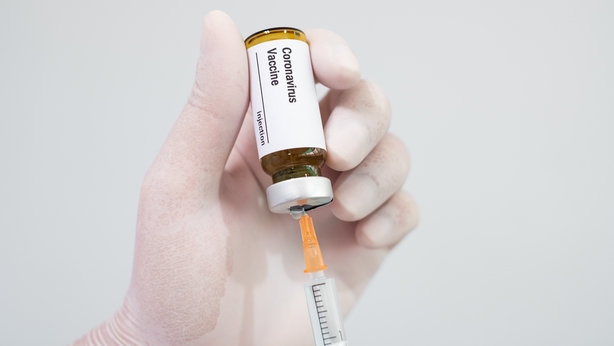 Sanofi and GSK had said in April the vaccine, if successful, would be available in the second half of 2021.
"We are being guided by our dialogue with regulatory authorities," Sanofi research chief John Reed told reporters, when asked about the accelerated time frame.
There are currently no vaccines to prevent the coronavirus that has infected more than 9 million people and killed over 469,000 globally, and only a couple of medicines that have demonstrated benefit in hospitalised Covid-19 patients in clinical trials.
Many drug companies have embarked in a race to come up with a safe and effective vaccine that can be produced at large scale.
Moderna, the University of Oxford in collaboration with AstraZeneca, and an alliance of BioNTech and Pfizer grabbed headlines by moving to human trials as early as March.
However, Sanofi Chief Executive Paul Hudson said the first in the race now were not assured of securing victory.
---
---
Support for Sweden's coronavirus response falls: poll
Confidence in the Swedish authorities' ability to manage the coronavirus pandemic has fallen, a poll suggested, as the death toll has soared amid a highly-publicised light approach.
Unlike most European nations, Sweden never closed society down, opting instead to keep schools for under-16s open, as well as cafes, bars and restaurants and most businesses.
The Public Health Agency argued that lockdowns only work temporarily, insisting that drastic short-term measures are too ineffective to justify their impact on people.
The country of 10.3 million has reported 5,122 Covid-19 deaths, far exceeding the combined total of its Nordic neighbours which all adopted much stricter measures.
As a result, many countries now opening up to tourism have barred Swedes from entry, including closest neighbours Denmark, Finland and Norway.
Stockholm has also been slow to roll out mass testing.
An Ipsos poll of 1,191 Swedes published in daily Dagens Nyheter showed that in June, 45% had "strong confidence" in authorities' ability to handle the crisis.
That compared with 56% in April, while those who had "little confidence" rose from 21 to 29%.
And 57% now have "strong confidence" in the Public Health Agency, down from 69% in April.
Support for the agency's state epidemiologist Anders Tegnell, who has become the face of Sweden's strategy, remains relatively strong although it has declined from 69 to 60%.
Iran reports highest virus deaths since April
Iran has reported 121 new coronavirus deaths, its highest daily toll in over two months, as it battles to contain the Middle East's deadliest Covid-19 outbreak.
A health ministry spokeswoman told a news conference that the new fatalities brought the overall virus death toll to 9,863.
That is Iran's highest single-day fatality rate since 11 April, when 125 deaths were recorded.
A further 2,445 people had tested positive for Covid-19 in the past 24 hours, raising the country's caseload to 209,970.
It recorded a drop in its daily fatalities in early May, but there has been a rise in recent weeks.
Iran has not imposed a mandatory lockdown on people to stop the virus's spread, but it closed schools, cancelled public events and banned movement between the country's 31 provinces in March.
The government progressively lifted restrictions from April in order to reopen its sanctions-hit economy.