The Government has said it is not ruling out making the use of the face coverings mandatory in settings where social distancing is difficult.
A new public awareness campaign was launched today to encourage more people to voluntarily wear non-medical masks.
Experts say cloth face coverings can help to prevent the spread of Covid-19 by containing droplets from people who could be infected with the virus.
It is recommended that they are used in shops, on public transport and when visiting people who have been cocooning - those people aged over 70 and those who are medically vulnerable.
But people are also being reminded that face coverings are an additional measure to other public health guidelines, which must also be followed.
They include regular hand washing, coughing and sneezing etiquette and adhering to the two-metre social distancing rule.
---
---
In England, the use of face coverings is compulsory on public transport from today, under a new rule introduced by the British government.
Commuters who do not comply will be refused access onboard buses and trains or they could face a fine of £100.
The Taoiseach, who attended the launch of the awareness campaign in Dublin this morning, said making the use of face coverings mandatory here has not been ruled out .
Leo Varadkar said: "We have given consideration to making it mandatory, we don't rule that out, but there are real difficulties with that."
He said: "Some people have phobias for example, some people have breathing difficulties, there's lots of different reasons as to why you wouldn't make it mandatory.
"I think what we have seen during the course of this pandemic, particularly in the last three months, is Irish people really understanding, coming onboard and following the public health advice, and we actually haven't had to underpin much of that through laws or fines," he added.
The Minister for Health also said making face coverings mandatory is something the Government is considering and he said it could be made "a condition of travel" on public transport.
However, Simon Harris said he does not believe a law is needed to make the change happen.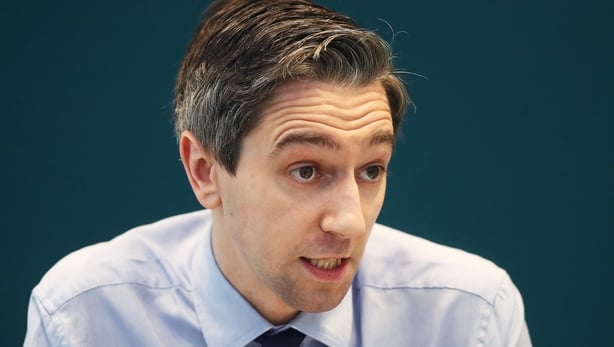 He said: "In fairness to the people of this country, we haven't had to change the law in so many areas. People have just gotten on with it.
"We didn't change the law to say cough into your elbow, not your hand, and everybody is doing it. We didn't change the law in relation to a number of sacrifices the Irish people have made."
"In fairness to people in this country, the evidence has been evolving and they have been hearing lots of different views.
"Now is really the time to be very, very clear about what we are asking people. Please, please, please wear a face covering on public transport, in shops and supermarkets and in other areas where you can't safely socially distance."
Minister Harris said the use of face coverings is "not a magic shield" but he said "it's an additional measure that doctors really believe could make a big difference".
The Department of Health has estimated that around one in four people have been using face coverings.
The Chief Executive of the National Transport Authority has said the uptake on public transport is lower.
Anne Graham said: "It's in and around 10%, so we definitely want to get it up a lot higher than that."
She said wearing face coverings "will increase protection for other customers and for public transport workers".
"We believe that this is an important part of the effort to rebuild confidence in public transport as restrictions are eased across the country," she added.