The Minister for Children and Youth Affairs has said childcare providers availing of a new €75m funding package for the sector must enter into a contract to guarantee they will not increase the fees charged to parents.
Katherine Zappone was speaking after the Government announced the package, saying it would ensure that providers would not have to charge higher fees than they did before the Covid-19 pandemic.
The Department of Children and Youth Affairs said the expectation for providers to retain their fees at pre-Covid-19 levels will not last beyond August.
A spokesperson for the department confirmed to RTÉ News that the retention of fees will be in place for the duration of financial measures announced today, that is until 23 August.
As part of the funding package, a once-off grant is being provided from an €18m fund for childcare facilities that are opening either at the end of July or late August.
This will allow facilities with more than 100 children registered to avail of a €10,000 payment to deal with additional staffing costs, training, learning resources, and purchase of hygiene products.
There is a further €14.2m once-off capital grant scheme to assist childcare facilities adhere to reopening guidelines by improving hygiene facilities and outdoor play areas.
This includes outdoor play equipment; outdoor shade and shelter; as well as additional handwashing and toilet facilities, and partitions or room dividers.
The Temporary Wage Subsidy Scheme (TWSS) will also continue for childcare services, which reopen on 29 June, until the end of August, at a cost of €32.8m.
The Department of Children and Youth Affairs said this would provide an 85% (or 70% for higher incomes) contribution towards the cost of wages.
The department added that its funding schemes, including universal subsidies and targeted subsidies for parents, will be available again for children attending Early Learning and Childcare Services from 29 June.
We need your consent to load this rte-player contentWe use rte-player to manage extra content that can set cookies on your device and collect data about your activity. Please review their details and accept them to load the content.Manage Preferences
Minister Zappone told RTÉ's News at One that the "very significant funding package" demonstrates the Government's commitment to supporting the reopening of facilities and parents going back to work.
The minister said the package should allow any facility operating at less than 50% capacity up to the end of August to break even.
Anyone operating at over 50% should make a profit or a surplus, Ms Zappone added.
Therefore, she said, the childcare providers are being asked not to charge any more than pre-Covid-19 fees.
She said demand could drop in July or August after which a further package of supports would be examined in line with the current end date of the TWSS.
She said the TWSS has rules allowing access based on income, but she expects most childcare providers to still qualify for the scheme up to the end of August.
Ms Zappone also said that for those planning to reopen childcare facilities, it will be a "very straightforward administrative process in order to get the monies for the capital grant as well as the reopening grant".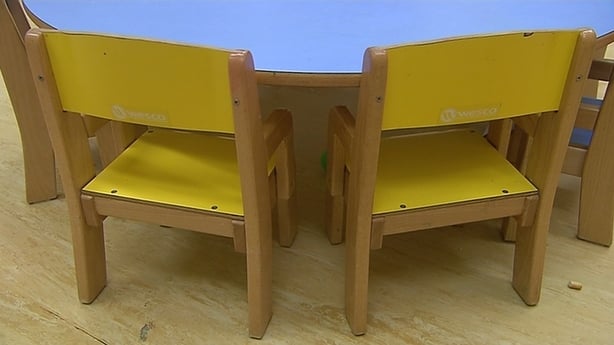 The Federation of Early Childhood Providers has urged the Government to "go back to the drawing board and come back with more money".
Chair Elaine Dunne told RTÉ's Drivetime that the package announced today does not make a difference to her crèche or to many others as owners are unable to cover the remainder of the costs of reopening.
She said that as a sole trader, she will have to remain on the welfare payments.
Ms Dunne said: "I run a full daycare service that can facilitate 55 children, but only 19 are coming back.
"In my service I would probably get about €2,000 each week just to sustain my business but my outgoings for that month are €10,000.
"People don't want to put their children in for July and August. This is leaving me no choice, I am going to have to go to the parents of children and ask them to pay fees."
In a statement, the federation said it was "extremely fearful" that hundreds of childcare providers would not be able to open their doors on 29 June.
It said that more support was needed to deal with the "huge bills and overheads" incurred by most providers since they closed ten weeks ago.
The federation also said the plan falls short in relation to children with disabilities and personal protective equipment (PPE).
---
---
Another group representing childcare providers said the €75m package is not enough.
Regina Bushell from Seas Suas, the association of independent early education and childcare providers, told RTÉ's Drivetime that her organisation has presented a detailed submission to both the Department of Children and the Department of Public Expenditure which estimated that a total of €130m was needed until the end of the year.
She said there has to be a cross-Government response as the crisis in childcare is not about the reopening, but about being able to stay open over the next six months, when demand is down and costs are up.
She said there was a childcare crisis before Covid-19 and there will be after the virus has passed.
Early Childhood Ireland, which represents 3,800 providers, says while it is pleased to see the financial package released it has many concerns.
It is not yet clear how many childcare facilites will be able to open on June 29th.
Valerie Gaynor, manager at Creative Kids in Dublin's Walkinstown, said she had a number of questions ahead of any re-opening.
"How fast is this money going to come through? When will it be in our bank accounts? When can we start buying what we need to re-open safely for our families and our children?" she asked.
Another big question is how many children will return. Ms Gaynor said that at the moment demand is low,
She said: "We surveyed families in our sister service, 100 families were contacted and 11 families said they would need childcare for the summer.
"These families don't need five days' full day care they just need hours here and there. That's not really a viable situation. We would need a minimum of 15 to 20 children in order to open."