British Prime Minister Boris Johnson has said that all five of his government's tests for easing the coronavirus lockdown can be met, so adjustments can begin being made in England from Monday.
The move comes as the deaths of 377 more people from Covid-19 in the country were confirmed, bringing the total to 37,837 - the highest in Europe and second-highest worldwide after the United States.
Mr Johnson told the daily Downing Street press conference: "From Monday we will allow up to six people to meet outside, provided those from different households continue, strictly, to observe social distancing rules by staying two metres apart.
"I cannot and will not throw away all the gains we've made together and so the changes we're making are limited and cautious.
"It's thanks to the caution you've shown so far that all five met are being met. The result is that we can move forward with adjusting the lockdown in England on Monday."
Government chief scientific adviser Patrick Vallance said that things need to be done cautiously.
He said: "The number of new infections is estimated to be roughly one in a thousand per week, it means that 54,000 new cases are occurring every week, so somewhere around eight or so thousand per day.
"That is not a low number, so it's worth remembering that we still have a significant burden of infection, we are still seeing new infections every day at quite a significant rate and the R is close to one.
"That means there is not a lot of room to do things and things need to be done cautiously, step-by-step and monitored and the test and trace system needs to be effective in order to manage that."
Mr Johnson said the "heroic efforts" of NHS workers and the public mean that the first test of protecting the NHS's ability to cope has been met, with 475 admissions in Covid-19 in England on 26 May and that a "sustained and consistent fall in the daily death rate" has been witnessed, meaning the second test has been met, he said.
The government is satisfied the third test has been met because the rate of infection is "decreasing to manageable levels across the board" with an average of 2,312 new cases being confirmed in the last seven days, he said.
Test four has been met by signing new contracts for protective equipment and boosting testing capacity to 161,214 a day, he said, and the on the final test, adjustments have been crafted to not risk a second peak that would overwhelm the NHS.
"This package has been carefully designed so we can ease the burdens of the lockdown while expecting to keep that R below one," he said.
Mr Johnson said that primary schools would begin to reopen for certain years from Monday, with secondary schools following on 15 June.
"Closing schools has deprived children of their education, an, as so often, it is the most disadvantaged pupils who risk being hardest hit," he said.
"On Monday, we will start to put this right in a safe way by reopening nurseries and other early-years settings and reception year one and year six in primary schools."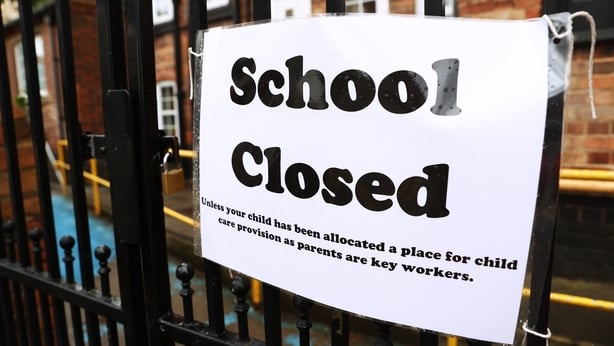 From 15 June, secondary schools will begin to provide "some face to face contact time" for years 10 and 12.
Businesses will follow a similar timetable with all non-essential retail open by mid-June.
"We will also start to reopen shops as we start to reopen our economy," he said.
"We will begin on Monday with outdoor retail and car showrooms where social distancing is generally easier. And, a fortnight later, on the 15 June, we intend to reopen other non-essential retail."
Mr Johnson cautioned that people should "try to avoid seeing too many households in quick succession so we can avoid the risk of quick transmission from lots of different families and continue to control the virus".
"It remains the case that people should not be inside the homes of their friends and families, unless it is to access the garden.
"What you certainly can imagine is there could be meetings of families in a garden, you could even have a barbecue, provided you did it in a socially-distanced way, provided everyone washes their hands, provided everybody exercises common sense.
"I should add that, at this stage, I am afraid that those who have been asked to shield themselves should continue to do so."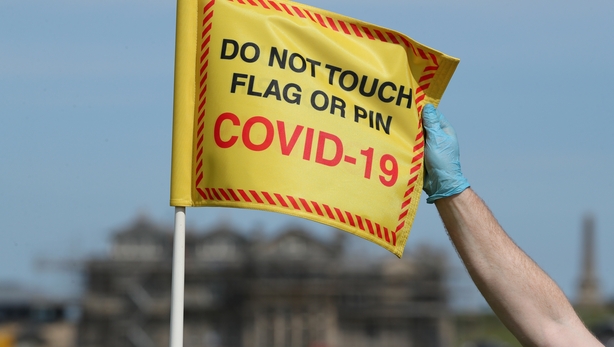 Earlier, Scottish First Minister Nicola Sturgeon said people in Scotland will be able to meet one other household at a time outdoors from Friday as lockdown measures ease.
The change is one of a series of restrictions being relaxed as the country moves into phase one of the Scottish government's four-phase plan for gradually lifting lockdown.
Speaking at a coronavirus briefing in Edinburgh, Ms Sturgeon said changes can now be made as a downward trend in the spread of the virus is "sustained and unmistakable".
She stressed people should continue to socially distance when meeting another household outdoors and said the maximum number in the group should be eight.
The Scottish government strongly recommends people do not meet more than one other household a day, although this will not be legally enforceable.
Other changes announced, which come into effect from Friday, allow people to travel from their home for leisure such as sunbathing and sports including fishing, golf and tennis, and will enable garden centres to reopen and construction sites to prepare for resuming work.
A legal limit will not be put on how far people will be allowed to travel for recreation but Ms Sturgeon said the "strong advice" of the Scottish government was to stay within five miles (8km).
"We simply don't want, in this phase, large numbers of people at tourist hotspots or beauty spots," she said.
"Crowds of people, even if they're trying to social distance, bring more risk than we judge is acceptable at this point."
From Monday, teachers will be able to go into schools for preparation ahead of the planned opening on 11 August.
The transmission rate of the virus, known as the R number, remains between 0.7 and 1, although the First Minister said she could not be clear how low.
---
---
Ms Sturgeon said there were 19,000 infectious cases of the virus as of last week.
She thanked people in Scotland for good compliance with lockdown measures to date, saying this enabled changes to be made.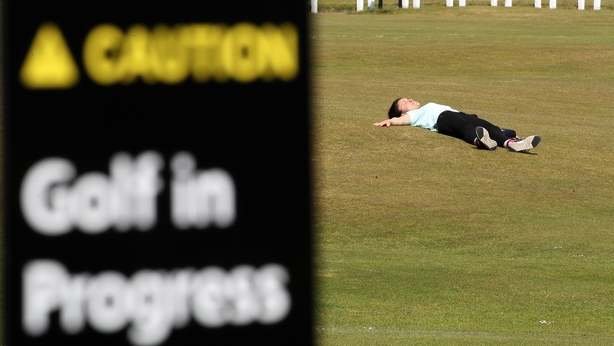 She said she feels "a bit nervous" as she is worried the limited changes announced would lead to "much greater change in reality".
Ms Sturgeon appealed for Scots to "respect the parameters we are setting out", adding people should "ensure things still feel different from normal".
She said the changes are "important first steps back to some kind of normality" but warned no changes are "risk-free".
The First Minister said her confidence in the move to phase one was boosted by the initiation of the Test and Protect scheme in Scotland, which is aimed at stopping the spread of the virus.
Under the new system, Scots will be expected to be tested for Covid-19 if they show symptoms of the disease.
If they test positive they will be asked to supply details of anyone they could have passed it on to.
Those people will then be contacted by the team of tracers and asked to self-isolate for 14 days.