Africa has now recorded more than 100,000 cases of coronavirus with countries in the north of the continent worst hit by the pandemic.
Across the continent, a total of 100,002 cases had been registered, of which 3,095 were fatal.
Countries in northern Africa have the highest death tolls, led by Egypt (696 deaths from 15,003 cases) and Algeria (575 deaths from 7,728 cases).
South of the Sahara, the highest tolls have been in South Africa (397 deaths out of 20,125 cases) and Nigeria (211 deaths, 7,016 cases).
The continent-wide figure is far behind that of the United States, with 1,577,758 cases, 96,978 of them deaths, and Europe, with 1,974,501 cases and 171,011 deaths.
Experts warn that Africa's figures are likely to underestimate the true scale of the pandemic there, due to lack of testing capacity.
The World Health Organization, as it announced the 100,000 mark had been reached, said the virus had spread to every country in the continent since the first case was confirmed 14 weeks ago.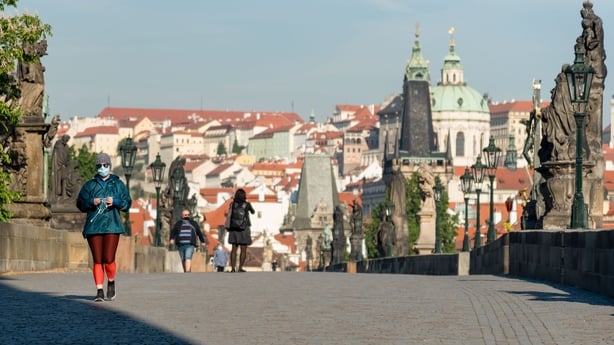 Czech cases 'very stable' two weeks after reopening
Czech officials have said that the coronavirus spread remains under control almost two weeks after shopping malls, cinemas and restaurant terraces reopened as part of an extensive easing of lockdown measures. 
"The massive easing of May 11 did not affect the epidemiological curve," Health Minister Adam Vojtech told reporters.
The EU member state, with a population of 10.7 million people, has registered 8,757 confirmed cases of Covid-19, including 306 deaths, since its outbreak began.
The Czech Republic now reports it is seeing ever more cured individuals and fewer hospitalised patients. 
"The epidemiological situation is very stable... very positive," Ladislav Dusek, head of the Czech Institute of Health Information and Statistics, told reporters.
"There is no blanket threat following the easing. We only need to monitor local problems."
Czechia will further ease measures that were adopted in mid-March on 25 May.
Authorities will allow events with up to 300 people and reopen restaurants, hotels, castles, zoos and swimming pools.
As of that date, Czechs will no longer be obliged to wear face coverings in public except in shops and on public transport.
A day later, the country will switch from blanket border checks to random checks, but it will still request a negative test from those entering the country.
Iceland to reopen bars and gyms next week
Iceland is to reopen discos, bars and gyms next week and allow gatherings of up to 200 people, as new cases of Covid-19 continue to fall.
Iceland's Ministry of Health announced it would allow bars and nightclubs to open their doors once again on Monday, though they will have to close them again by 11pm.
Restrictions on public gatherings will remain in place but the cap will be lifted from 50 to 200.
The ministry has followed the recommendations of health officials, who said earlier in the week that their studies of the spread of the virus made them "think it is safe to do so".
Iceland had already eased its restrictions for the first time on 4 May by reopening its high schools and universities, museums and hairdressers.
Health officials have since noted that "the easing of restrictions... does not appear to have led to an increase in the number of new cases".
The country's swimming pools were also reopened on 18 May.
Deprived of exercise machines for the past two months, fitness enthusiasts will also be able to hit the gym again from Monday.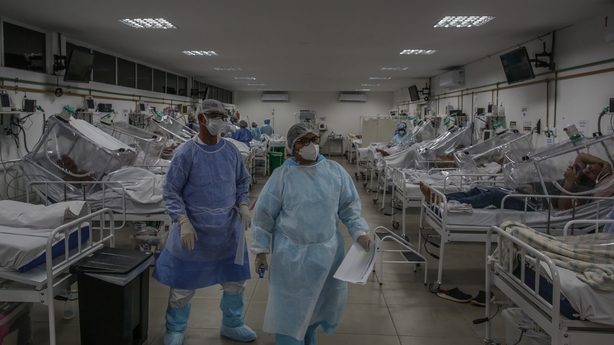 Brazil death toll rises to over 20,000
The coronavirus death toll in Brazil has surpassed 20,000 after another record number of fatalities in a 24-hour period, the health ministry said.
The country is the epicentre of the outbreak in Latin America and its highest one-day toll of 1,188 has pushed the overall death tally to 20,047.
Brazil has now recorded more than 310,000 cases, with experts saying a lack of testing means the real figures are probably much higher.
With its curve of infections and deaths rising sharply, the country of 210 million ranks third in the world in terms of total cases, behind the United States and Russia.
The death toll, the sixth highest in the world, has doubled in just 11 days, according to ministry data.
Despite the worrying spread of the disease, far-right President Jair Bolsonaro yesterday continued his calls to scrap lockdown measures to revive a flagging economy.
But almost all of the country's 27 states are under some sort of lockdown order, though Brazilians are wearying of the restrictions in place since the end of March.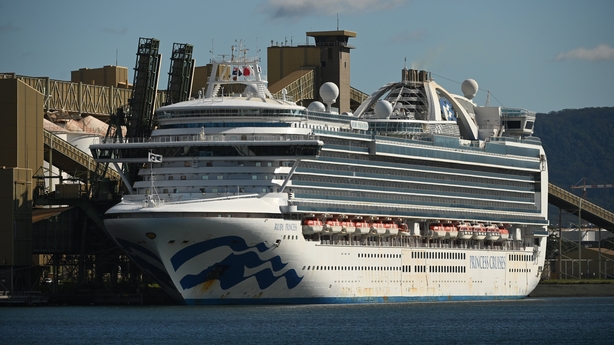 Australia extends cruise ship ban to September
Australia has extended its ban on most international cruise ships for three months until mid-September, making no mention of a hoped-for exemption for travel to neighbouring New Zealand.
The ban applies to any cruise liner capable of carrying more than 100 passengers, the Australian Border Force said in a statement.
It is the latest blow to the multi-billion-dollar cruise industry, which already faces lengthy bans in countries from the United States to the Seychelles.
Australia first announced the ban on international cruise liners on 27 March when nearly 30 liners were in its territorial waters.
Hundreds of Australians who disembarked from the ships were subsequently diagnosed with Covid-19.
The former passengers have accounted for more than 20 of the 101 deaths registered from the disease in the country.
Most of those cases and deaths were connected to the Ruby Princess liner, which arrived in Sydney in late March.
The handling of that ship and its passengers is the subject of a criminal probe and a high-level civil investigation.
---
---
US adds 1,255 coronavirus deaths in 24 hours
The United States recorded 1,255 coronavirus deaths in the past 24 hours, bringing the total to 94,661, according to the latest real-time tally last night reported by Johns Hopkins University.
The country, which has been hardest hit by the pandemic in terms of the number of fatalities, has now confirmed a total of 1,576,542 cases, the Baltimore-based school reported.
US President Donald Trump meanwhile has ordered US flags to be lowered to half-staff for three days in honour of Americans who have died from coronavirus.