Italy's prime minister has told the World Health Organization that he was cautiously optimistic about the next phase of the pandemic as the country eases coronavirus measures.
"We are entering this phase with cautious optimism and a sense of responsibility," Giuseppe Conte said in a speech to the World Health Assembly, being held virtually.
"We know that our struggle is far from being over."
He also said that global health should be a "shared priority" shortly after the assembly adopted an EU resolution on the pandemic.
The Italian government is appealing to neighbouring Germans to shed their fears and spend their holidays in Italy this summer, as it prepared to reopen to European tourists from early June and scrap a 14-day mandatory quarantine period.
"Come and visit our beaches, our sea, our mountain villages, enjoy our cuisine. We are ready to welcome you with a smile," Foreign Minister Luigi di Maio said in a interview with Germany's Bild, to be published tomorrow.
European Commission President Ursula von der Leyen told the World Health Assembly that international cooperation should be a no brainer during a global pandemic
"The greatest act of courage is to play as a team," she said, a comment apparently aimed at the United States, which has threatened to withdraw its membership of the World Health Organization.
Majority in Spain back lockdown despite protests
Most Spanish citizens support the lockdown and believe it should be extended, a survey has shown, despite angry protests in Madrid and elsewhere denouncing the government's handling of the coronavirus crisis.
Figures from a survey by the state-run Centre for Sociological Studies (CIS) showed 95% of respondents believed the measures to fight the epidemic were necessary or very necessary. 
Spain has suffered one of the most-deadly outbreaks of the epidemic, counting more than 231,000 cases and 27,000 deaths, although the numbers peaked on 2 April.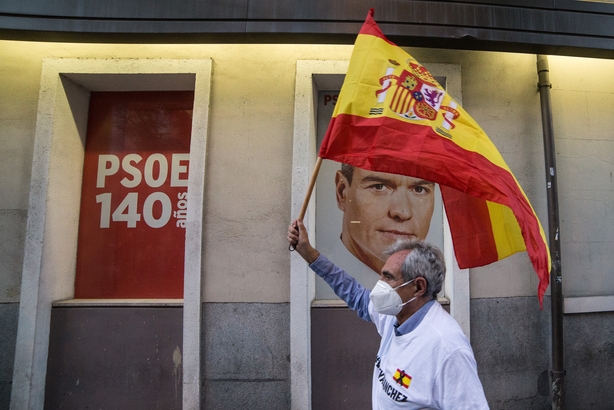 Six out of 10 respondents said they believed the strict conditions of the lockdown, which was imposed on 14 March but is being slowly eased, should be extended for longer, while 29% said they wanted more freedom of movement. 
But the population appears divided over how the government of Prime Minister Pedro Sanchez has handled the crisis, with 46% saying they had a lot or quite a lot of confidence in its policies, while 48% said they had little or none. 
Carried out between 4 and 13 May among a sample of 3,800 respondents, the survey was published just days after anti-government demonstrations took place in several districts of Madrid and in other cities, some involving hundreds of people. 
Banging saucepans, waving Spanish flags and calling for "freedom", the demonstrators demanded Sanchez resign in a series of protests firmly backed by right wing and far right wing parties. 
Argentina's second city resumes lockdown after virus cases spike
Argentina's second city Cordoba has rolled back on the easing of lockdown measures following a sharp spike in coronavirus infections, authorities said Tuesday.

Social isolation measures have been in place in Argentina since 20 March, but some local and regional authorities were allowed to relax those, particularly in areas with few cases.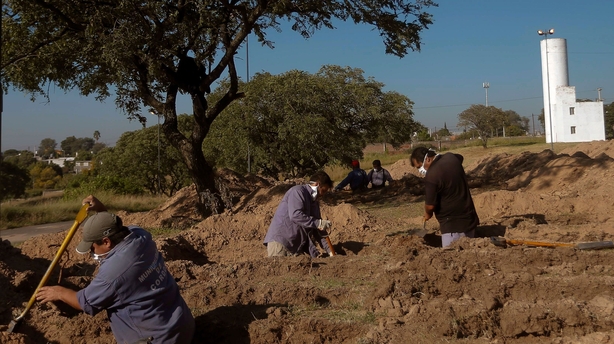 Cordoba, a city of 1.4 million people around 700km northwest of the capital Buenos Aires, authorized certain activities last week - shops and hairdressers reopened, and visits to religious centers and weekend outings were allowed.

But authorities decided to return to the city's previous lockdown phase after reporting 55 new cases in the last three days.
Argentina's number of coronavirus cases rose to 8,358 on Tuesday with 384 deaths. 
India infections surge
Coronavirus cases in India have reached 100,000, matching its number of intensive care beds, and the rate of increase of new infections showed little sign of slowing.
India reported 4,970 new cases over the previous 24 hours, taking its total to 101,139. Deaths rose by 134 to 3,163.
India's number of cases has easily outstripped that of China, where the virus emerged late last year and which has been one of Asia's infection hot spots.
China has reported nearly 83,000 cases but has kept its daily rise in new infections to single digits for the past week.
In contrast, new cases in India have risen by an average of more than 4,000 a day over the past week, according to a Reuters tally based on official data, despite a severe weeks-long lockdown.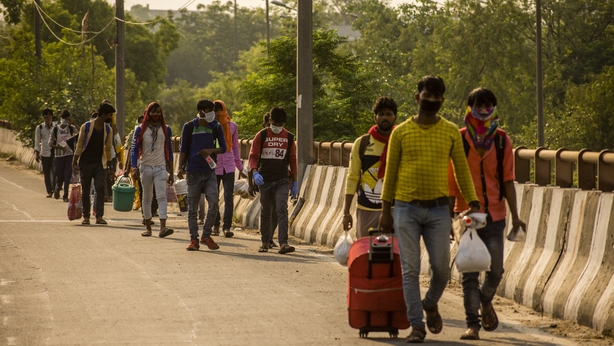 India officially extended the lockdown on Sunday to 31 May, although several states indicated they would allow businesses to reopen.
Health experts and officials are worried about the strain the epidemic is placing on India's over-stretched and under-funded hospital system.
India's death rate is less than that of some other big countries, at 3%, compared with about 6% for the United States, where some 89,000 people have died, and 14% for Britain.
---
Read:
Latest coronavirus stories
Nicaragua reports more pneumonia deaths, some tied to Covid-19
Meanwhile, Nicaraguan President Daniel Ortega said yesterday that 309 people have died of pneumonia since January in the Central American country, 87 more people than in the same period last year, but that only some deaths were linked to the coronavirus.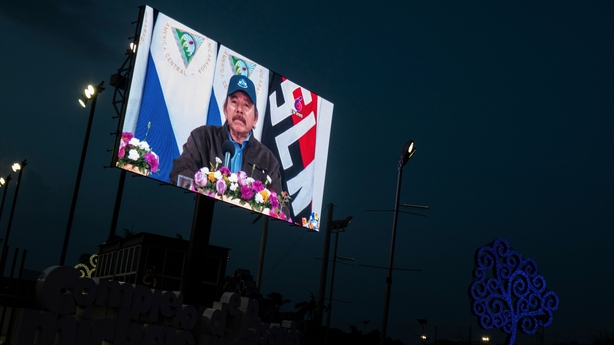 Nicaraguan authorities have reported only eight deaths from Covid-19 and 25 total cases of infection.
Health workers have cast doubt on these figures, noting that hospital wards are packed with patients suffering respiratory problems and that Mr Ortega's government has not imposed strict measures to contain the outbreak.
Health authorities have not publicly said how many Covid-19 tests have been conducted in Nicaragua, and Mr Ortega did not detail how many of the pneumonia deaths could be tied to the coronavirus.
In his national television address, Mr Ortega did not address the cause for the rise in pneumonia, which can produce symptoms similar to the coronavirus.
According to Mr Ortega, 309 people have died from pneumonia this year through 15 May, compared with only 222 people in the same period last year.
Mr Ortega did not announce any new sanitary measures for the country of more than six million people.
Instead, the 74-year-old former guerrilla leader struck an optimistic note, despite images in news outlets and social media showing lines of families outside Nicaraguan hospitals, seeking news of their ill relatives.
China's embassy says Australia claim of WHA vindication is 'a joke'

China derided as "a joke" an Australian assertion that a resolution at the World Health Assembly (WHA) for an inquiry into the novel coronavirus was a vindication of its push for a global review, another sign of worsening relations.
In an unusually blunt statement on the same day that China imposed hefty tariffs on Australian barley exports, China's embassy in Canberra was sharply critical of Australia on an issue that has soured relations between them.
"The draft resolution on Covid-19 to be adopted by the World Health Assembly is totally different from Australia's proposal of an independent international review," a Chinese embassy spokesman said in an emailed statement.
"To claim the WHA's resolution a vindication of Australia's call is nothing but a joke."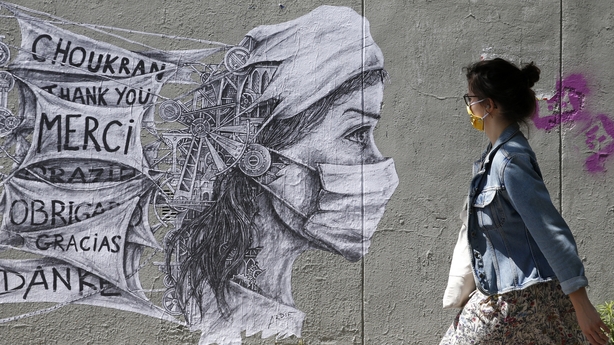 France reports fewer new coronavirus deaths, uptick in cases
France adjusted downwards its death toll for the coronavirus as a result of revisions to how fatalities are registered in nursing homes.
The health ministry put the latest toll at 28,022, compared with a figure of 28,239 published earlier. It said this was due to a revision in the data for nursing homes, where 342 fewer people are now recorded to have died from COVID-19.
Over the last 24 hours, 125 more people were registered to have died of the coronavirus in hospital, it added.
With France now over a week into the easing of its hard lockdown, the numbers of people in intensive care continued to fall by 104 to a total of 1,894. At the peak of the crisis, this figure reached over 7,000.