A small business offering daycare for dogs in south Dublin has become a lifeline for healthcare workers spending long days in hospitals.
At the start of the pandemic many were faced with a dilemma: How could they take care of their pets while working 12-14 hours days treating patients on the frontline?
Naomi Tracey stepped in and offered to take the dogs while their owners were at work.
She set up 'the Canine Centre' a pet grooming and dog care business in Churchtown a decade ago. When Ms Tracey had to close down in March it had a big impact on some dog owners.
''We got a lot of calls from panicked doctors and nurses saying they had no options and wondering if we knew of any alternatives where they could leave their dogs during the day because they obviously had to work.''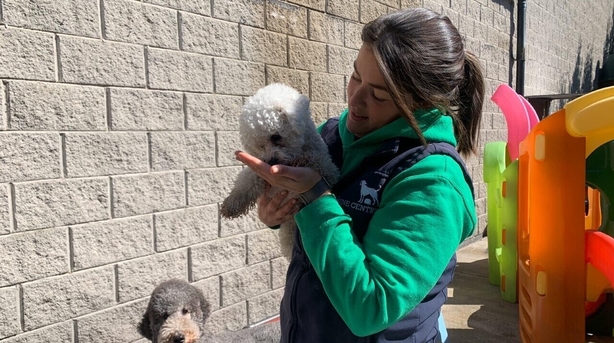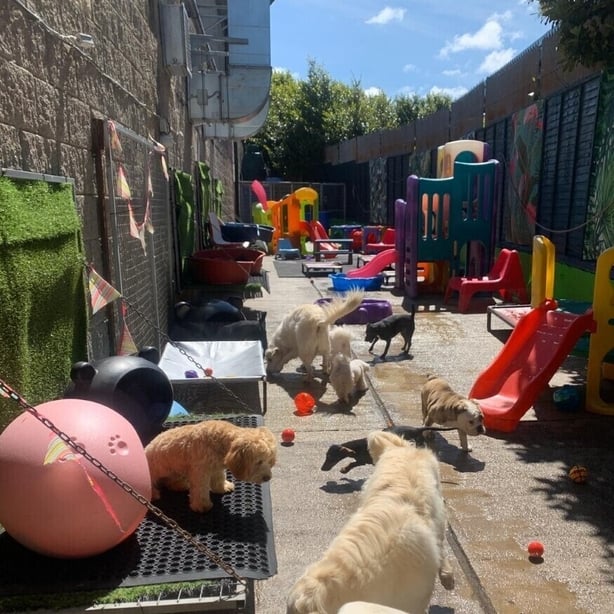 She sought permission from An Garda Síochána to re-open her business for key healthcare workers and it has proved a lifeline.
''We have nurses, doctors, HSE administrators who drop their dogs off to us and they're just so appreciative that I've kept the doors open for them.'' Ms Tracey told RTÉ News.
Many hospital staff have praised the service for helping them get through a difficult period.
''They're working long hours in unprecedented situations, when the 2km radius was in place it was hard for them to get out and exercise and socialise their dogs during the lockdown,'' Ms Tracey explains.
''Coming home from a long day's work in hospital and having to entertain and walk your dog and get it out and make sure it is happy was very hard. It's great to be here for them.''
Ms Tracey and her staff take care of around ten dogs a day.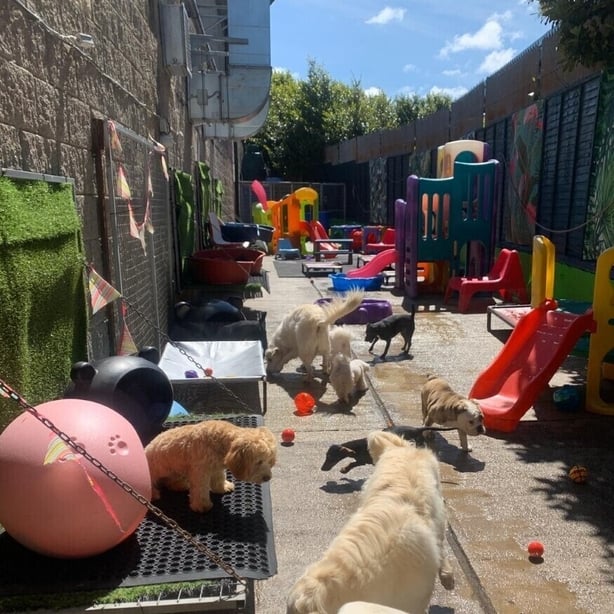 When they are dropped off the dogs are sanitised with pet disinfectant before they can join the other dogs in the outside yard.
''They've given me a purpose!'' Ms Tracey says. "It's been hard during the lockdown to motivate yourself but being here everyday you kind of felt a little bit guilty because I'm with all the dogs, the sun is shining and you can almost forget about what's going on in the world for a little while. It's been brilliant''
Ms Tracey also looks after dogs for those who have recently been cocooning. She even takes some dogs home overnight if their owners have to work a night shift in hospital.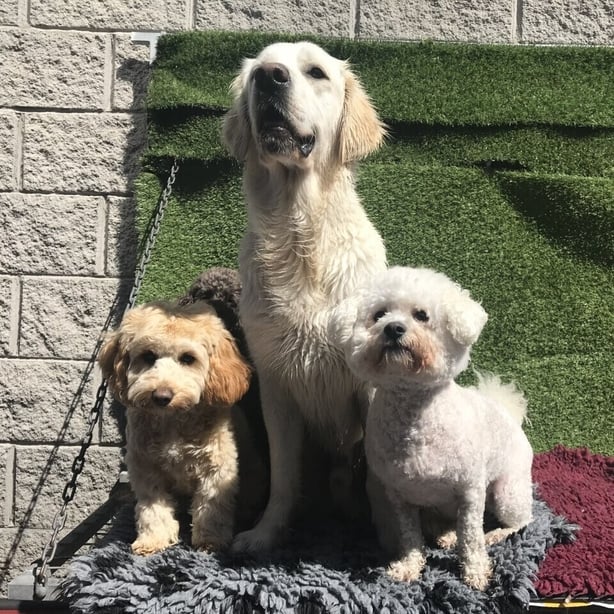 She hopes to partially re-open her business next week to offer some respite to other workers and those still cocooning and worried about the welfare of their animals.
''Everyone knows that dogs are a great form of stress relief so it is great to see [the elderly] come outdoors again. When they come back for their dogs they're so happy to see someone new and to have a chat because they've been inside for so long.'' Ms Tracey said.
For now she is focused on looking after Ziggy, Mitzy, Snowball, Baxter and all the other dogs that have have given her and their owners a new lease of life during the crisis.
We need your consent to load this rte-player contentWe use rte-player to manage extra content that can set cookies on your device and collect data about your activity. Please review their details and accept them to load the content.Manage Preferences