The Department of Justice has said that more than a third of passengers arriving at Dublin Airport and a quarter of those coming in at Dublin Port who were asked to self-isolate did not respond to follow-up check calls.
The department also confirmed that over third of passengers (34%) arriving at Dublin Airport over a six-day period did not complete the form confirming where they would be in the State.
All people arriving into Ireland are expected to self-isolate for 14 days by staying indoors and completely avoiding contact with other people, regardless of where they travelled from. However, this is not mandatory.
The Department of Health said the Government is examining the drafting of regulations to "underpin the administrative requirements now in place".
The department issued a public health passenger locator form and travellers are asked to fill in their name, address, travelling companions and where they can be reached so officials can check they are self-isolating
However, it is not mandatory to complete the form and the request is not underpinned by legislation.
Many people arriving to Ireland are not filling it in properly or at all.
The Department of Justice confirmed that over 670 passengers - 34% - who arrived at Dublin Airport over a six-day period did not complete the form.
It also said that 36% (231 passengers) of those who did complete the form did not respond to subsequent check calls.
The vast majority (86%) of those coming through Dublin Port are supply chain workers and therefore exempt, but the department said that of those required to self-isolate, 26% did not respond to check-up calls.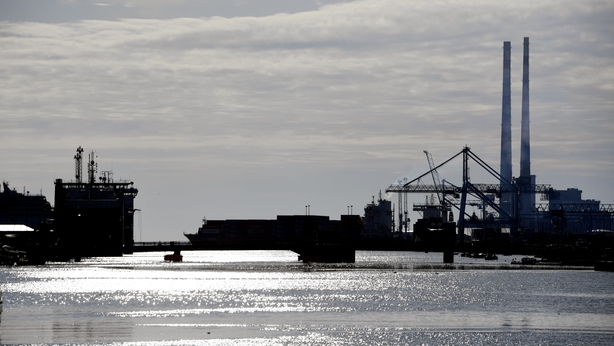 Additional figures from the department show that the majority of passengers arriving at ports and airports outside Dublin required to self-isolate - 63% - were found not to be doing so.
The statistics relate to the five days between 28 April and 2 May.
Most of those travelling, such as hauliers and maritime crew, were deemed exempt.
But when the non-exempt passengers who filled in forms were subsequently contacted only 37% (45 out of 123) confirmed they were abiding by the health measures to prevent the spread of Covid-19.
Earlier, Irish Council of Civil Liberties Executive Director Liam Herrick said it is "certainly possible" for the State to compel people to give information on their travel and/or self-isolating locations when they enter the country.
Speaking on RTÉ's Today with Sean O'Rourke, he said the "unwieldy" legislation in place since 20 March has already given the Government the power to introduce legislation with regard to entry to the State, but he said "it has chosen not to do it up to now".
He urged the Government to consult a range of experts to ensure that next steps are taken with caution.
"If you are going to go down that road and make the choice to go from voluntary to a mandatory system, there are processes to ensure you do it properly," Mr Herrick said.
"If you do this, then how you do it should involve a broad range of expertise around human rights, potential for discrimination and data protection."