Scientists and pharma companies working to get vaccine doses rolling off the production line say the accelerated pace of development is staggering.
"The 12 to 18 month forecast is still the best guess. It is still worth noting how unprecedented even a 12 to 18 month timetable would be when we think about how long it typically takes to develop a vaccine," Jason Swartz, Assistant Professor of Public Health and the History of Medicine at Yale University in Connecticut in the United States tells the Morning Ireland Extra podcast. 
A vaccine can take between five and 10 years to research, develop and produce. 
Morning Ireland Extra heard how San Diego-based Inovio Pharmaceuticals has conducted its first human tests on 40 volunteer subjects in a clinical trial setting. It expects to have one million doses of its DNA based vaccine ready for December this year.
However, in the context of having many more doses for a large scale mass vaccination campaign, Inovio's Senior Vice President of Research and Development Dr Kate Broderick said that "12 to 18 months is a more reasonable timeframe".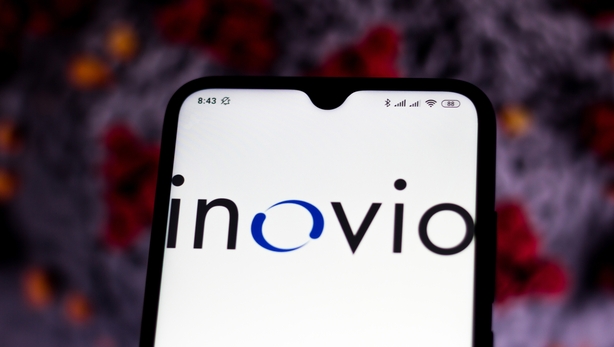 "However, we have set ourselves the internal goal of having one million doses ready by December. Those doses would be used for further clinical testing but specifically focusing on people like healthcare workers and potentially people with underlying healthcare conditions," said Dr Broderick.  
Paul Duprex, Director for Vaccine Research at the University of Pittsburg's School of Medicine, said the faster pace of research had moved their vaccine trials forward a number of months. 
"Looking at all of the landscape, we have probably moved a little bit close to 12 months," said Mr Duprex, in terms of when a vaccine could be ready. 
Duprex's phase-one trials of a measles-based vaccine have been moved forward from November to July or August. The trials could take place in Europe. 
The breakneck speed of vaccine development means conventional standards for vaccine testing are being challenged. 
Research ethics normally prohibits exposing human subjects to significant risk. However, that risk is weighed up differently during desperate times like the COVID-19 pandemic.
Peter Singer, Professor of Bioethics in the University Centre for Human Values at Princeton University in the United States, says vaccine testing should not be delayed. 
"I am concerned about anything that will unnecessarily delay the development and testing and eventually introduction of a vaccine for COVID-19," said Professor Singer. 
"I have been concerned about how we might test promising candidate vaccines. Normally this would be quite a lengthy process. It would go through some animal tests but it would also then be tested on humans.
"There is a way of short-cutting that very significantly and this would be to use human beings, and I should stress human volunteers who are will informed about what they are doing, who would be willing to first get the candidate vaccine and then be exposed to the virus. 
Traditionally people think that this would not be an ethical way of testing – we don't use human volunteers in normal circumstances – but my point is that this is not a normal circumstance. There are a large number of lives at stake and if some people are willing to volunteer for this then I think we should honour them for that altruism, for that commitment for helping to protect the public and we should gratefully accept that offer," Professor Singer told Morning Ireland.   
In this edition of Morning Ireland Extra, reporter Cian McCormack and presenter Lisa Pereira bring scientific insights from some of the world's top scientists, academics and ethicists. 
The conversations tease out the timeframe, challenges and potential other treatments – including antibody and antiviral treatments – that are forming the medical artillery to wage war on the coronavirus pandemic.