New Zealand Prime Minister Jacinda Ardern has claimed that the country has scored a significant victory against the spread of the coronavirus, as it began a phased exit from lockdown.
"There is no widespread, undetected community transmission in New Zealand," Ms Ardern declared. "We have won that battle."
After nearly five weeks at the maximum Level Four restrictions - with only essential services operating - the country will move to Level Three late today.
That will allow some businesses, takeaway food outlets and schools to reopen.
But Ms Ardern warned there was no certainty about when all transmission can be eliminated, allowing a return to normal life.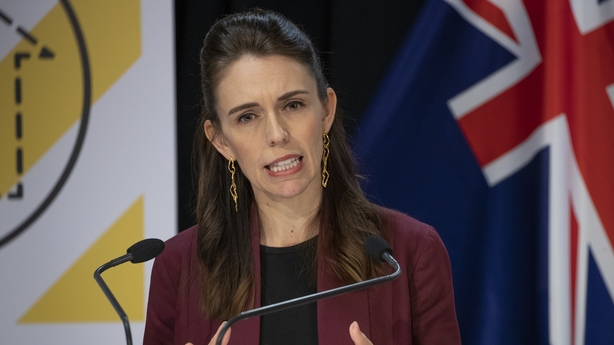 Everyone wants to "bring back the social contact that we all miss", she said, "but to do it confidently we need to move slowly and we need to move cautiously".
"I will not risk the gains we've made in the health of New Zealanders. So if we need to remain at Level Three, we will."
The easing of restrictions came as New Zealand, a nation of five million people, reported only one new case of Covid-19 in the past 24 hours, taking the total to 1,122 with 19 deaths.
---
---
Nearly two million Australians download coronavirus tracker app
Meanwhile in Australia, nearly two million people have downloaded an app designed to help medical workers and state governments trace close contacts of Covid-19 patients, as Prime Minister Scott Morrison's approval rating soared on his pandemic response.
Australia has been one of the most successful countries in fighting the coronavirus pandemic, recording just 83 deaths and 6,700 cases, because of border closures, movement restrictions and a stay-at-home policy. It has lowered the daily infection growth rate to less than 1%, down from the 25% seen in March.
Some Australian states have begun easing social distancing restrictions and Australia will soon begin testing people regardless of symptoms, firstly focusing on young adults and health workers.
Health Minister Greg Hunt said 1.89 million Australians have downloaded the tracing app COVIDSafe so far, more than 7% of the country's population. The near two million downloads came within 16 hours of the app's launch.
"This effort will help protect ourselves, our families, our nurses and our doctors," Mr Hunt tweeted.
Mr Morrison has said at least 40% of the country's 25.7 million population will need to download the app.
The app works by using smartphones' Bluetooth function to detect other users nearby.
If a user tests positive, anyone who has been in close proximity can then be notified, making rapid tracking of the disease much easier.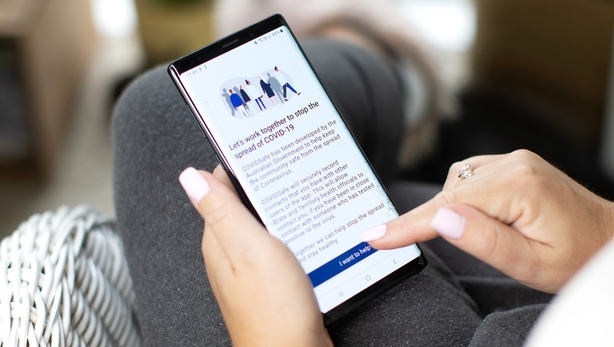 The app's release comes as some Australian states with zero new coronavirus cases tentatively announced an easing of stay-at-home restrictions.
In Queensland, family picnics and weekend drives within a short distance of home will soon be permitted.
Some national parks may be reopened.
In the country's most populous state of New South Wales, most restrictions are set to remain in place, although Sydney's famed Bondi Beach will reopen tomorrow for surfing and swimming only.
Students return to class in Shanghai and Beijing

Tens of thousands of students returned to school in Shanghai and Beijing today after months of closures intended to curb the spread of the coronavirus, as China's major cities gradually return to normality.
Shanghai students in their final year of middle and high school returned to classrooms, while only high-school seniors in Beijing were allowed back on campus to prepare for the all-important "gaokao" university entrance exam.
China has largely curbed the spread of the deadly disease, but is still on high alert with growing fears of imported cases and a second wave of domestic infections in the northeast.
Across the country, schools that have been closed or online-only since January began gradually reopening last month, while virus epicentre Wuhan is set to reopen its high schools on 6 May.
Students in the capital will have their temperatures measured at school gates and must show a "green" health code on a special app that calculates a person's infection risk, according to China's Ministry of Education.
The ministry said some schools in Beijing had rehearsed the reopening with mock "students" in advance.
Footage from the Communist Party-run Beijing Daily showed some of the city's 49,000 high-school seniors in classrooms today, wearing masks at desks which were spaced evenly apart as teachers welcomed them back with speeches.
A screen at the front showed a photo of Chinese President Xi Jinping, as the teacher talked to the class about the significance of overcoming the Covid-19 pandemic.
In some cafeterias, students are assigned fixed seating spots spaced at least one metre apart.
Beijing still has strict measures in place to prevent a fresh outbreak, requiring visitors to the city to pass stringent testing requirements and complete lengthy quarantine periods.
In Shanghai, some schools have set aside special rooms for isolating students with "abnormal temperatures", the ministry said.
China said in March that it would postpone the exams by one month to July this year.