Christiaan Monden lives with wife and young children near Oxford in the UK where he works at the university.
A few weeks ago he saw a request on Twitter from the university's Jenner Institute vaccine team for volunteers for a trial they had started.
Speaking on RTÉ's This Week, he said: "They needed healthy volunteers and I met the criteria. I'm a blood donor, I've done medical trials when I was a student many years ago. I have no reason not to participate.
After going through a screening process the Professor of Sociology at Nuffield College in Oxford, was told that he will get either the control group vaccine or the actual vaccine.
"That will be next Wednesday," he said, adding that he was comfortable with injections and blood draws
Across the world research groups are urgently seeking volunteers to trial potential new vaccines against the deadly Covid-19 virus.
In the US an organisation called 1DaySooner has, according its website, received 3,500 volunteer responses from 52 countries.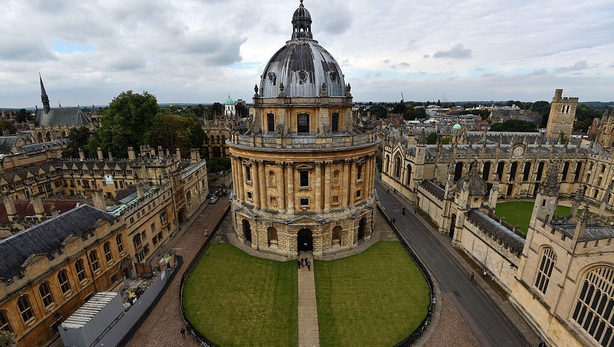 Prof Monden says the Oxford University vaccine team has a very good reputation, having developed early vaccines against both the Ebola and MERS viruses.
"They are outstanding in their field," he said.
But human trials are not without risk and Prof Monden says he had some initial concerns when signing the required consent form.
It's actually not the actual virus. It's DNA that produces the proteins that make the spike
Specifically, he wanted to know if the vaccine was a form of  the coronavirs and if he was going to injected with the virus.
But he said he was reassured by the vaccine team at the Jenner institute.
"It's actually not the actual virus. It's DNA that produces the proteins that make the spike. The idea is that you get that you will develop antibodies against that part of Covid, so that then if you were to get the actual virus your system would fight it. I was reassured by that explanation of what exactly it is."
But were his family reassured?
"We all need to pitch in and do our bit"
"I didn't consult them too much", he said, adding that he consulted with his wife and has tried to explain it to his young children.
If the resulting vaccine is successful Prof Monden will be able to tell his children and grandchildren that he played an important part in defeating the pandemic.
"I think its important to participate. We all need to pitch in and do our bit."
Others might shy away from trials but Prof Monden said he is quite comfortable with it.
But what about the ethical considerations of using human volunteers at the early stages of a vaccine's development?
"There are standard procedures both in the university and nationally for these trials. I trust these things were looked at in detail. It's in nobody's interest to try something that would be too risky," he said.
Prof Monden has, via his twitter feed, urged others in the Oxford area to sign up for the trial. He said he knows of one other person who has been accepted and one who did not get a call back after screening.
As the world waits for a vaccine, Prof Monden knows that even with his help, a successful vaccine will take some considerable time to develop.
The scientific community said it is unlikely that a vaccine could be ready this year. And once its developed, it has to be manufactured on a large scale and distributed.
"I'm pretty sure that this is the maximum speed that you can do things at, while at the same time making sure that it is safe and that you are not taking unnecessary risks," he said.