For millions of Muslims around the world, the outbreak of Covid-19 will have a significant impact on the observance of Ramadan.
Ramadan, which marks the month of the Islamic calendar's lunar cycle in which the Koran was said to be revealed, is a period of fasting, charity, prayer, and engagement with the community.
Ramadan traditionally begins with the sighting of the crescent moon which is expected to happen this evening.
Restrictions on travel and mass gatherings mean many Muslims will not be able to visit their local mosque or friends and family.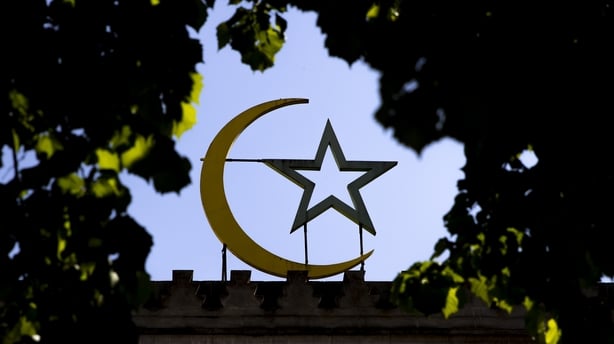 Shaykh Dr Umar al-Qadri, from the Irish Muslim Peace and Integration Council (IMPIC), said it does not mean Ramadan is suspended, and that it will still be observed from homes.
"People have the choice to either pray with their family at home or join a virtual prayer online. Because we're all already in isolation and Ramadan is a period of reflection and contemplation, it is actually suitable timing," Dr al-Qadri said.
Guidelines from the Islamic Centre of Ireland and the IMPIC say Muslims are strongly encouraged to adhere to decisions taken by Irish authorities regarding social distancing and staying at home.
Most Muslims fast between dawn and sunset as part of the devotion to their faith during Ramadan.
Not all Muslims must fast as children, pregnant women, and those who are elderly or unwell are often exempt on health grounds.
Those with symptoms of coronavirus are also not required to complete a fast, but are asked to make up the days later if possible.
Traditionally, Muslims eat a meal before dawn (suhoor), and after sunset (iftar).
We need your consent to load this rte-player contentWe use rte-player to manage extra content that can set cookies on your device and collect data about your activity. Please review their details and accept them to load the content.Manage Preferences
Iftar meals are often large community gatherings, but will now need to be practised within single family units in their homes.
Dr al-Qadri said that gathering with people outside of your home for iftar meals would not only be in breach of public health guidance, but would also be "un-Islamic".
"In this time, we must abide by quarantine. Not only is it a legal requirement, it is also an ethical and religious duty," he said.
He added that hosting or attending an iftar party would be going against prophetic commandments in relation to times of plague.
One of the major implications for Muslims during the pandemic is the closure of mosques and the subsequent suspension of Friday prayers.
The Islamic Centre of Ireland guidelines for when mosques are closed state that every attempt should be made to perform daily prayers in congregation with every member of the home.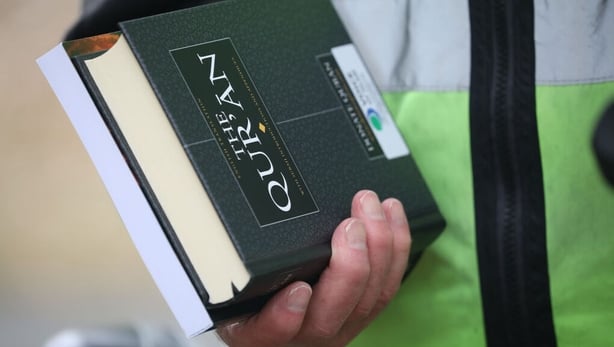 It is a traditional interpretation of the Koran that the practice of Friday prayer at home is invalid due to a physical separation with the Imam, and that it is not in line with historical practice.
However, there are many different schools of thought in Islam and some contemporary scholars hold a different opinion.
Dr al-Qadri is offering the availability of online Friday prayers.
While this is a minority view, he said these are unprecedented times and iinterpretations have adapted with technology in the past, for example with PA systems.
"Within the rules of jurisprudence we find flexibility due to states of necessity," he said.
"In Islam, pork is forbidden. But suppose a person is starving and he has pork in front of him. It becomes compulsory for him to save his life and eat that. Therefore, states of necessity change rulings," he added.
Opponents of the online Friday prayer believe it may have lasting implications after the re-opening of mosques such as reduced attendance, but Dr al-Qadri said his fatwa will become invalid when mosques reopen.
The aforementioned guidelines also state that anyone uncomfortable with joining an online Friday prayer can instead listen to the Khutbah and continue with their normal daily prayers at home.
The celebration of Eid al-Fitr at the end of Ramadan is also likely to be suspended.
In the event restrictions are eased, Dr al-Qadri said he hoped the Islamic Centre of Ireland could offer an Eid prayer outdoors in accordance with social distancing measures, HSE guidelines, and local authority consultations.
Another important aspect of Ramadan is charitable contributions, which Dr al-Qadri said can be continued online.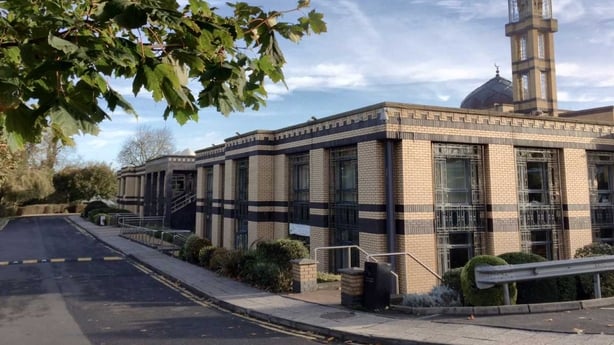 In a statement online, the Islamic Cultural Centre of Ireland in Clonskeagh has also urged Irish Muslims to be careful and "take all precautionary actions and abide by the instructions issued by health authorities".
Elsewhere in the world, the Muslim Council of Britain has asked residents to pray at home, share Ramadan digitally, and follow social distancing rules by sharing iftar with family over video chat rather than in person.
While Germany has eased some restrictions allowing small businesses to open, places of worship including mosques remain shut.
More than 300 people have been arrested in Niger and authorities fear violence after several cities saw riots over anti-coronavirus lockdowns banning collective prayers.
Indonesia has banned the mass exodus for Eid al-Fitr, which sees residents leaving cities to visit their families, while the governor of Jakarta has extended restrictions on public gatherings for the month of Ramadan.
Turkish President Recep Tayyip Erdogan has said he hopes there will be a "maximum observance" of lockdown measures during Ramadan.
Saudi Arabia eased curfew restrictions but has halted year-round pilgrimages to Mecca and extended the suspension of prayers in the mosques at Mecca and Medina.
Egypt has also extended curfews and closed places of worship.
Clerics in Bangladesh have criticised the government's attempts to restrict the number of worshippers allowed in mosques. Pakistan continues to allow congregations at mosques.
Iraq has eased curfew restrictions for the month but mosques remain closed.
Iran's Supreme Leader Ayatollah Ali Khamenei has asked citizens to pray at home.
The United Arab Emirates has urged Muslims not to congregate for prayers, and said medical workers treating Covid-19 patients are exempt from fasting.