Local authorities across the country are reporting a "worrying increase" in illegal dumping since the outbreak of Covid-19.
The ongoing restrictions have led many to clean out their houses and sheds with some unscrupulous offenders dumping their waste illegally.
Louth County Council estimates that illegal dumping has increased 25% in the last number of weeks.
While Meath County Council has also reported a 'marked' increase in illegal dumping and littering.
The issue has become so pronounced in Cork, that the city council issued an appeal to people to dispose of domestic waste responsibly.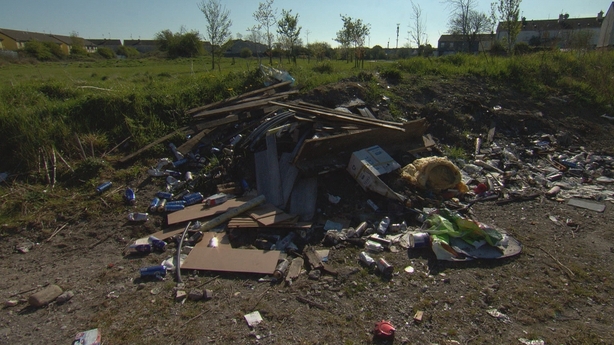 Local authorities in Dublin, Galway, Waterford and Kilkenny have all reported an increase in illegal dumping.
Director of Services for Operations and the Environment with Louth County Council Catherine Duff said the local authority had collected around two tonnes of waste in about ten days.
She said domestic waste, sofas, washing machines, televisions, children's toys and bicycles are being found in both rural and urban areas.
Environmental Awareness Officer with Meath Council Bernadine Carry said there is a marked increase in illegal dumping across the county.
We need your consent to load this rte-player contentWe use rte-player to manage extra content that can set cookies on your device and collect data about your activity. Please review their details and accept them to load the content.Manage Preferences
Officials claim staff are now retrieving bags of waste from roadsides, often split open and potentially hazardous.
She said they believe there is a number of factors behind the increase in recent weeks.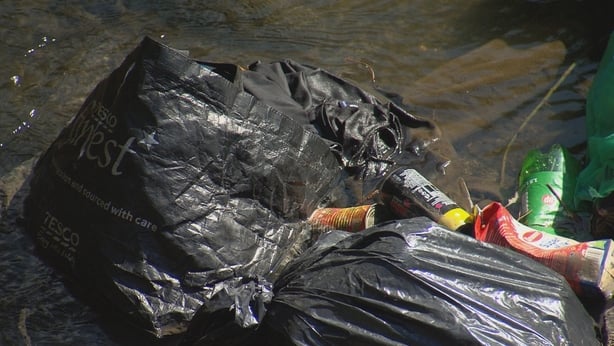 "We suspect that a lot of people were taking waste to work, throwing it in the skip at the back of the office, or the factory or the pub and that's not possible anymore" she said.
She said people are at home and there is a lot more waste generated in the house.
"Homes are producing about 30% more waste now than they were," she added.
"There's an enormous amount of people who are cleaning out sheds and cleaning out rooms, changing their wallpaper and changing their carpet and we're seeing that too," she said.
In response Meath County Council is waiving the existing €5 charge for a bin bag of waste at Navan, Trim and Kells Recycling Centres. The €2 gate fee has already been waived.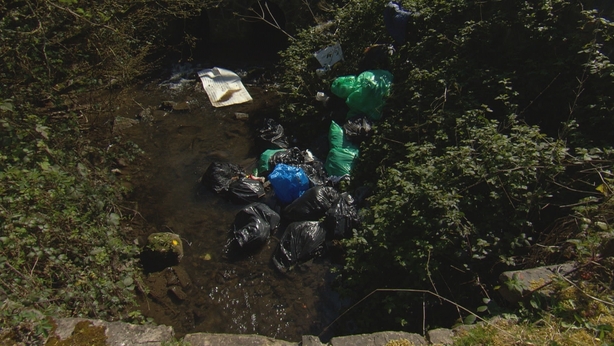 "We're hoping that will encourage people to use the centres and it's much better than us picking it up from the side of the road or fishing it out of a river," she concluded.
Community Warden at Meath County Council Alan Nolan said his workload has quadrupled in the last number of weeks.
"We have all the safety equipment to go through the bags and if we find out who owns the rubbish, we will be issuing fines," he said.
Mr Nolan urged people who are carrying out DIY or cleaning out houses to be vigilant about the "man in the van" who is offering to get rid of your waste at a cheap rate.
He said people should only use an operator with a waste collection permit when disposing of waste.