Britain's media regulator Ofcom is assessing a programme on ITV after a presenter questioned why the mainstream media had slapped down a conspiracy theory linking the spread of the coronavirus to 5G masts.
Eamonn Holmes said on yesterday's This Morning show that the media did not know if it was true or not.
Ofcom said it had received 419 complaints so far.
"We are assessing this programme in full as a priority," a spokeswoman said.
There have been reports of phone masts being attacked after theories spread online suggesting the rollout of 5G was linked to the Covid-19 outbreak.
---
---
Mr Holmes spoke out on the programme after presenter Alice Beer branded the conspiracy theories which link them as "ridiculous" and "incredibly stupid".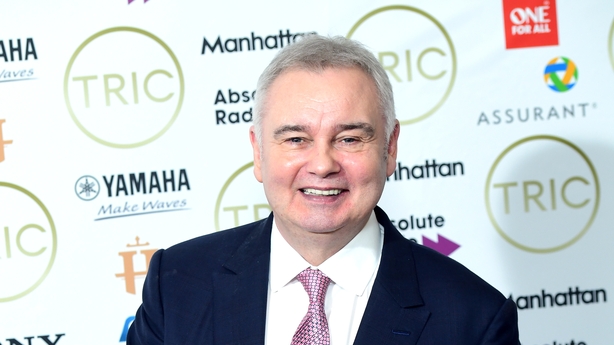 Mr Holmes who was co-presenting with wife Ruth Langsford, responded that "it's very easy to say it is not true because it suits the state narrative".
He told Ms Beer: "I totally agree with everything you are saying but what I don't accept is mainstream media immediately slapping that down as not true when they don't know it's not true.
"No-one should attack or damage or do anything like that but it's very easy to say it is not true because it suits the state narrative."
The presenter added: "That's all I would say, as someone with an inquiring mind."
He made the remarks after scientists dismissed any link, calling it a "physical and biological impossibility" and branding "conspiracy theorists... a public health danger".
Speaking however on today's programme, Mr Holmes said: "Both Alice Beer and myself agreed in a discussion on this very programme on fake news that it's not true and there is no connection between the present national health emergency and 5G and to suggest otherwise would be wrong and indeed it could be possibly dangerous.
"Every theory relating to such a connection has been proven to be false and we would like to emphasise that.
"However, many people are rightly concerned and looking for answers and that's simply what I was trying to do to impart yesterday.
"But for the avoidance of any doubt I want to make it clear no scientific evidence to substantiate any of those 5G theories. I hope that clears that up now".
Brendan Wren, professor of microbial pathogenesis at the London School of Hygiene & Tropical Medicine, said: "There is no scientifically credible evidence to link the introduction of 5G masts with the Covid-19 outbreak.
"This would be both a physical and biological impossibility."
Adam Finn, professor of paediatrics at the University of Bristol, said targeting the internet connections and phone masts which were playing a vital part in the global response to the virus was akin to "knocking holes in your lifeboats while your ship sinks".
Ofcom has previously ruled that a local radio station had breached its rules after one of its guests suggested the Covid-19 outbreak was caused by the rollout of 5G mobile technology.