Countries around the world are facing their own battles with coronavirus, with differing approaches and outcomes.
The World Health Organization reports that over 200 countries or territories have confirmed cases, virtually everywhere in the world, but in some countries the tallies remain low.
For some, that's because of Trojan efforts by authorities, health workers and citizens. For others, notably in parts of the developing world, the figures of confirmed cases could simply reflect a dire lack of testing due to a shortage of resources.
After emerging in Wuhan in China late last year, the epicentre of the pandemic moved to Europe, and now to the US, which has been ranked the most prepared country in the world when it comes to global health security.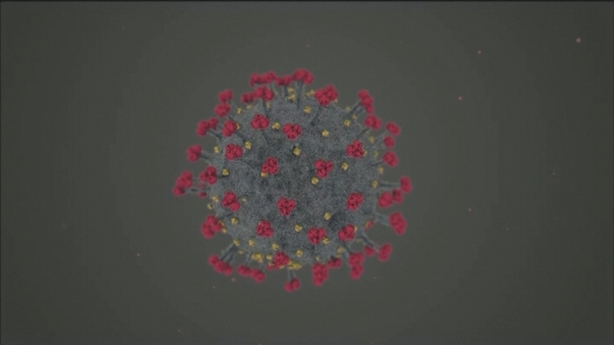 Ireland stands 23rd out of 195 among the rankings, which were prepared before the current pandemic.
In a report published last week, Imperial College London predicted that without any intervention against the spread of coronavirus, 40 million people worldwide could die.
But the researchers also said that with the early implementation of strict suppression measures (including testing, isolation of cases and wider social distancing measures) as many as 38.7 million lives could be saved.
If such measures were implemented later, the potential number of lives saved drops to 30 million.
However, the academics warn that if countries focus on slowing rather than interrupting transmission rates (by just implementing social distancing measures) 20 million people could still die from Covid-19 worldwide, overwhelming health systems everywhere.
Crucially, developing countries will be worst affected, with the research suggesting that peak demand for critical care beds in a typical low-income setting would outstrip supply by 25 times, in contrast to a typical high-income setting where this factor is seven.
Oxfam also points out that while every country struggles with a shortage of public health workers to some degree, poorer countries are disproportionately affected.
Based on the figures supplied by each country, Italy is the worst affected country in the world with over 100 thousand confirmed infections and close to 12,000 deaths. But Italy has a relatively strong health system with one doctor for every 243 people.
Compare that to Zambia, in Africa, which has one doctor for every 10,000 people. In Mali the government has three ventilators per million people.
Oxfam is calling for a Global Public Health Plan and Emergency response to the coronavirus pandemic, suggesting that a figure of $160bn could double the public health spending of the world's 85 poorest countries, home to around half the world's population, or some 3.7 billion people.
It points out that this would amount to less than 8% of the latest US fiscal stimulus package agreed last week.
On Tuesday, the International Council of Nurses warned that more personal protective equipment (PPE) is needed to help those working on the frontlines of the pandemic.
The ICN's chief executive officer, British nurse Howard Catton, has warned that nurses across Africa and South Asia could be at greater risk as the virus moves to poorer settings.
"We are very concerned that those countries that have weaker, more fragile health care systems could very quickly become overwhelmed by this virus if it takes hold in their countries," Mr Catton said.
Nurses in Zimbabwe, fearing for their own safety, have been on strike due to a lack of information and protective gear, he said.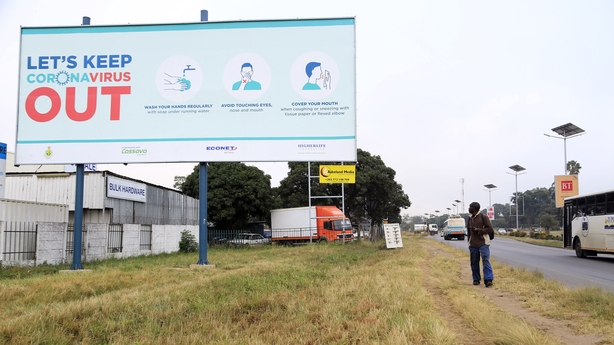 Infection rates of 9% and 12-14% have been reported among health workers in Italy and Spain, respectively, and deaths among nurses there and in Iran and Indonesia, he said.
"We have no doubt that the rate of infections is related in part to the lack of PPE"
"There is a global shortage and nurses obviously are at a higher risk given the people that they are caring for."
The federation represents 130 national associations and more than 20 million registered nurses.
The World Health Organization has called repeatedly for countries and manufacturers to step up production of masks, gloves, gowns and other equipment for vulnerable health workers amidst critical shortages.
How are some developing countries coping with the pandemic?
Africa
Latest figures indicate that Nigeria, Africa's most populous nation, has had 131 confirmed cases and 2 deaths from Covid-19. On Monday, Nigerian President Muhammadu Buhari imposed a 14-day lockdown on Lagos, sub-Saharan Africa's biggest city and the capital Abuja.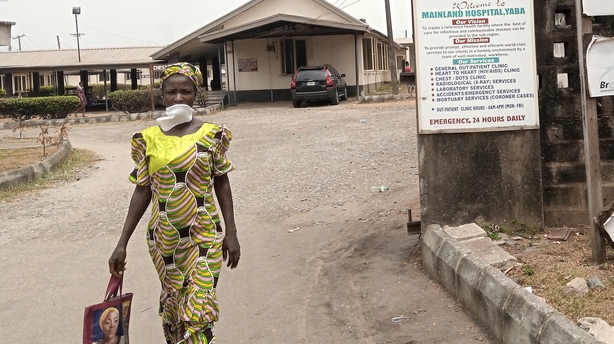 Lagos has so far confirmed 111 cases in city of at least 20 million people. Many of them dwell in slums and eke out a living at the best of times. Social safety nets do not exist.
Across the continent, other countries have introduced their own relief programmes for people, including South Africa, Zimbabwe and Botswana.
Botswana President Mokgweetsi Masisi yesterday declared a State of Emergency following three confirmed coronavirus cases. The southern African country will enter a 28-day lockdown from midnight Thursday.
"This decision was by no means taken lightly," said Mr Masisi. "I am convinced that I make it in the best interest of our nation."
South Africa, where a lockdown began last Friday, will be the continent's first country to conduct large-scale screening, said President Cyril Ramaphosa, announcing the move late on Monday.
"Around 10,000 field workers will be visiting homes in villages, towns and cities to screen residents for COVID-19 symptoms," Mr Ramaphosa said.
But in some countries, new restrictions on movement sparked new fears.
In Nigeria, Kenya and South Africa, rights groups have frequently accused police of using excessive force, with complaints about brutality, corruption and extrajudicial executions.
India
India has reported 1,251 confirmed cases of coronavirus of whom 32 have died, the health ministry said on Monday. The numbers are small compared with the United States, Italy and China, but health officials say India is weeks away from a major surge in cases that could overwhelm its weak public health system. India spends about 1.3% of its GDP on public health, among the lowest in the world.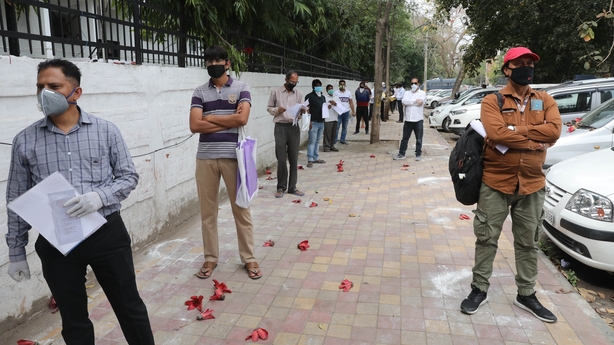 Prime Minister Narendra Modi ordered the country's 1.3 billion people to remain indoors until 15 April saying that was the only hope to stop the epidemic. But the order has left millions of impoverished Indians jobless and hungry.
Defying the three-week lockdown, hundreds of thousands of workers who live on daily wages left big cities like Delhi and Mumbai on foot for their homes in the countryside, many with families. They said they had no food or money.
A major fear is that these workers could spread the virus deep into India's hinterland, and officials are now preventing the migrant workers from leaving cities.
Like in many other parts of the world, health care workers in India have reported shortages of PPE, with some doctors telling news agency Reuters they've resorted to using raincoats and motorbike helmets while fighting the virus.
More than a dozen doctors battling the outbreak told Reuters they were concerned that without this proper gear, they could become carriers of the disease.
In Uttar Pradesh, India's most populous state, drivers of around 4,700 ambulances that mainly serve government hospitals went on strike on Tuesday, demanding proper safety gear and health insurance.
Syria
Syria has reported 10 confirmed cases and two deaths from coronavirus, but medics and witnesses say there are many more. Officials deny a cover-up but have imposed a lockdown and draconian measures including a nationwide night-time curfew to stem the pandemic.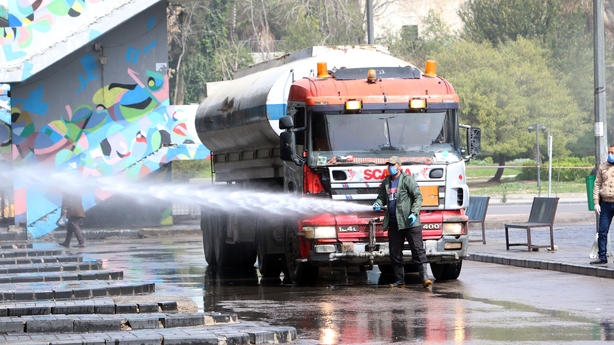 The moves to shut businesses, schools, universities, mosques and most government
offices, as well as stop public transport, have spread fear among war-weary Syrians.
Several cities saw panic buying, with residents saying they saw food shortages and a surge in demand that pushed up prices ahead of the start of the curfew.
The United Nations says Syria faces a high risk of a major outbreak because of a fragile health system devastated by a nine-year war and lack of sufficient equipment to detect the virus, alongside large numbers of vulnerable people.
There are around seven million internally displaced people in Syria, many of them living in crowded, unsanitary refugee camps and settlements.
UN Emergency Relief Coordinator Mark Lowcock said on Monday that the ten confirmed Covid-19 cases in Syria were "the tip of the iceberg, with the virus having the potential to have a devastating impact on vulnerable communities across the country".
The World Health Organization has warned that the country has a limited capacity to deal with a rapid spread of the virus.
Idlib, in northern Syria is a particular concern. One million people have fled to the region since last December, the majority of whom are women and children. Violence in the region has seen over 80 hospitals destroyed or forced to close, leaving just a handful to deal with a population of around three million people.