The UK has reported a record daily coronavirus toll of 381, more than double the number of deaths posted in the previous 24 hours.
"As of 5pm on 30 March, of those hospitalised in the UK, 1,789 have sadly died," the health ministry said on its Twitter page, up from 1,408 yesterday.
Among the dead is a 13-year-old boy with no apparent underlying health conditions.
The family of Ismail Mohamed Abdulwahab from Brixton, south London, said he died in hospital in the early hours of yesterday.
A spokesman for King's College Hospital NHS Foundation Trust said: "Sadly, a 13-year old boy who tested positive for Covid-19 has passed away, and our thoughts and condolences are with the family at this time."
The jump in coronavirus-related deaths is by far the biggest day-on-day rise in the number of deaths in the UK since the outbreak began.
It means the total number of deaths is 27% higher than the equivalent figure yesterday.
Meanwhile, the number of people tested in the UK for coronavirus has now passed 140,000.
The total as of 9am on 31 March was 143,186.
On average, around 7,500 new people were tested a day in the seven days up to 31 March.
In the previous seven days the daily average was around 5,700.
The total number of confirmed cases of coronavirus in the UK now stands at 25,150, as of 9am. One week ago, the total stood at 8,077.
However, new figures suggest that the true toll of deaths across England and Wales from Covid-19 is higher than reports from hospitals.
Data from the Office for National Statistics (ONS) for England and Wales shows there were 24% more deaths relating to Covid-19 up to and including 20 March, compared to hospital-only data for the same period.
The ONS looked at all deaths where Covid-19 was mentioned as a factor, including hospital deaths and those in the community and care homes.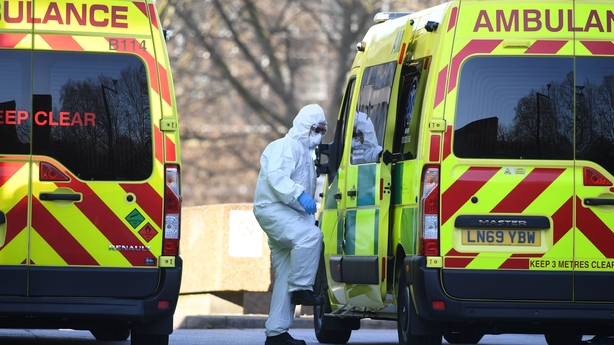 A total of 210 deaths in England and Wales for the time period had Covid-19 mentioned on the death certificate, compared with 170 coronavirus-related deaths reported by NHS England and Public Health Wales.
The ONS looked at deaths that occurred up to 20 March, but which were registered up to 25 March.
Hospital figures are of people who have tested positive for Covid-19, whereas the ONS includes all deaths where Covid-19 is mentioned on the death certificate, even if only suspected.
However, the ONS data does provide a much wider picture of what is happening in the community.
Separate new figures from ONS show that for the 108 deaths registered up to 20 March where Covid-19 was mentioned on the death certificate, 45 (or 42%) were people aged 85 and over while 34 (31%) were people aged 75 to 84.
A total of 21 deaths (19%) were people aged 65 to 74, seven (6%) were people aged 45 to 64 and one death was among somebody aged 15 to 44.
As of 5pm on Sunday, 1,408 people are confirmed to have died in UK hospitals after testing positive for Covid-19.
---
Read more:
Latest coronavirus stories
---
Yesterday, Simon Stevens, chief executive of NHS England, revealed there had been almost a 50% rise in a few days in the number of people being treated for coronavirus in England's hospitals.
He said on Friday that more than 6,200 patients were in hospital with Covid-19, but by yesterday this figure had jumped to more than 9,000.
England's chief scientific adviser Patrick Vallance said the NHS was seeing around an additional 1,000 patients a day and described this daily rise as "stable".
He told reporters at the daily press briefing: "I do expect that number to continue. I expect people coming every day to be about that, it may go up a little bit.
"And in two or three weeks you would expect that to stabilise and to start to go down a bit."
Mr Vallance also said social distancing measures are "making a difference" and transmission of coronavirus in the community is thought to be decreasing
British Prime Minister Boris Johnson has chaired a meeting of his cabinet by videolink as he continues to self-isolate after testing positive for Covid-19, amid growing pressure to get more protective equipment to health workers.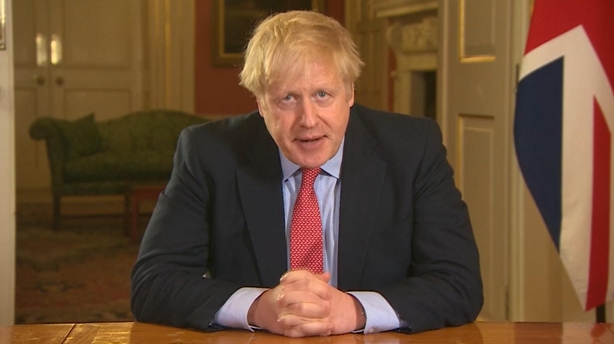 He has faced heavy criticism over shortages of personal protective equipment (PPE) for frontline NHS staff as well as the slow rollout of testing, issues that are likely to be discussed by ministers today.
Last week, four people attended the meeting in person - including Mr Johnson, Health Secretary Matt Hancock, Cabinet Secretary Mark Sedwill and chief medical officer Professor Chris Whitty - while others dialled in on the Zoom app.
Mr Johnson and Mr Hancock have since tested positive for Covid-19, while Prof Whitty self-isolated after developing symptoms.
Some police forces, meanwhile, have been accused of heavy-handed tactics in enforcing the lockdown restrictions imposed by the government, which include fines and arrests.
Lancashire Police issued 123 fines for breaches of the rules over the weekend, while officers in Cheshire summonsed six people for various offences, including multiple people from the same house going out to buy "non-essential" items.
South Wales Police hit out at MP Stephen Kinnock for visiting his father, former Labour leader Neil Kinnock, on his birthday; while Derbyshire dyed the Blue Lagoon in Buxton black to deter groups of people from gathering at the beauty spot.