A repatriation flight for 100 Irish citizens who had been stranded in Peru arrived at Dublin Airport this afternoon.
It was organised by the Government and the passengers who were mainly young backpackers will be charged €400 each for the flight.
For most, it marked the end of an ordeal that involved two days of travelling and two weeks of lockdown in Peru.
Some said the Peruvian police enforced the lockdown and they were confined to their hostels.
When the flight home was organised, many had to travel for 24 hours on a bus to Lima where they were put aboard a flight at a military airport.
From there they flew for 13 hours to Heathrow, where they had to wait a further five hours for a flight to Dublin.
They will now travel to their homes and are expected to go into a two-week period of self-isolation.
In a statement, the Department of Foreign Affairs thanked the EU, as well the Peruvian and British governments, for their co-operation.
It said it was currently working to help another 1,000 citizens who are currently abroad and this includes a small number who have remained in Peru. A further seven Irish citizens are due to fly home from Algeria later today.
One couple returning to Kinnegad, Co Westmeath, are Neil Cooney and his wife Kath, who cut short their honeymoon in Peru after the coronavirus outbreak.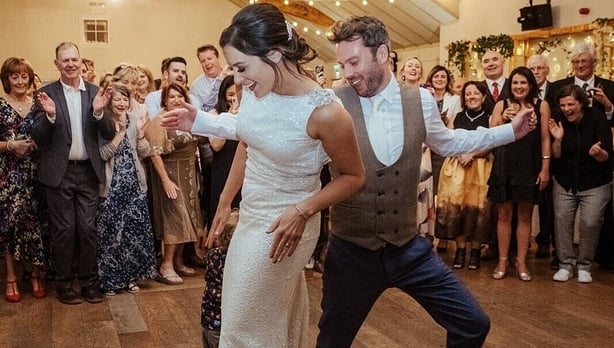 Neil's father, Nicholas, said he had taken special precautionary measures to ensure his son and daughter-in-law are safe and isolated when they get home.
He has converted the back of the van he will pick them up in at Dublin Airport into a safe area.
He has adjusted the layout of the garage and outdoor office at his home to have a self-contained area where Neil and Kath will live for the next two weeks.
"We are very thankful to the Government and the Department of Foreign Affairs for getting them home," Mr Cooney said.
Returning Irish honeymooners from Peru face immediate journey to self-isolation today . This is the 'chariot' Nicholas Cooney from Westmeath has lined up to meet his son Neil & wife Kath at Dublin airport . More @rtenews @dfatirl #COVID19 pic.twitter.com/LaJ8QEZc5p

— Ciaran Mullooly (@ciaranmullooly) March 30, 2020
Additional reporting Ciaran Mullooly