A Covid-19 Tourism Monitoring Group has been set up to help drive the Government's response to the crisis in the sector.
The Restaurants Association of Ireland has forecast that up to 30,000 jobs could be lost in the tourism and hospitality sector over the next three months due to the coronavirus.
One Pico Restaurant in Dublin city centre today announced that it was closing for the evening because it had "zero bookings"
"We've been decimated by cancellations today & we will be over 80% down for this week," it added.
We are closing tonight for dinner as we now have zero bookings.

We've been decimated by cancellations today & we will be over 80% down for this week

If you're going out for lunch|dinner please consider us an option.

BOOK on our website https://t.co/GJU3ktavCO#COVID19ireland pic.twitter.com/us2ttdcM8f

— ONE PICO RESTAURANT (@OnePicoDublin) March 10, 2020
Gina Murphy, the owner of Hugo's Restaurant on Merrion Row, told RTÉ News that 500 bookings for the coming weeks were cancelled last week alone.
The general manager of another city centre restaurant, Suesey Street, said its trade was down by more than half due to fears around Covid-19.
"Even before the virus got to Dublin I noticed that cancellations were coming in," John Healy told RTÉ News.
He said that corporate bookings make up about 70% of the business, and that he began to see corporate cancellations increasing a few weeks ago, as a number of companies placed bans on travel and entertaining amid growing fears about the virus spreading in Europe
Mr Healy said that in addition to cancellations, advance bookings were not being made for this month, next month or the month after, adding "the phones are just not ringing at the moment."
Currently the restaurant has no work for its part-time and function staff.
However Mr Healy stressed that the restaurant is open for business.
"The restaurant is safe and we have hand santisers everywhere, we disinfect the handles and the doors and the rails every 30 minutes. It's just very hard to get the message out to the public that restaurants are open and we do need members of the public to come through the doors".
The impact of the crisis is being felt in other parts of the sector too.
Elaina Fitzgerald Kane, President of the Irish Hotels Federation and Director of Fitzgeralds Woodlands House Hotel in Adare, Co Limerick, said three factors were at play.
"One is we've cancellations that are directly related to the coronavirus and two is that our level of bookings are not at the same pace [as they would usually be for this time of year].
"Thirdly where we would naturally have a heightened interest in bookings around St Patrick's Day ... and unfortunately that is not something that is going to happen this year, so those are very, very unusual circumstances for us," Ms Kane added.
According to the IHF, Irish tourism supports in excess of 260,000 jobs, which is one in every 10.
It says that 70% of these are outside Dublin.
Another sector that has been hit by the crisis is outbound tourism, with tour operators seeing a fall in bookings.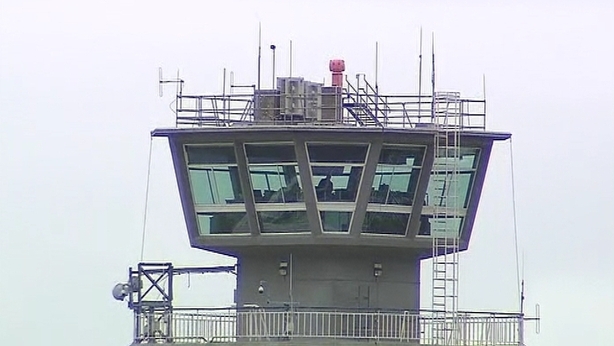 CEO of Click&Go.com, Paul Hackett, told RTÉ News that while there was currently a low level of demand for new bookings, it has seen a spike in enquiries from customers concerned about pre-booked travel plans.
As a result he said that sales staff have been redeployed to customer support roles.
"We have paused most of our marketing activity, again because we are not seeing demand coming in," Mr Hackett said.
"We are looking at all cost cutting measures that we can possibly exercise within the business, and that will stretch in to head count costs."
In order to avoid job losses should the crisis continue, Mr Hackett said he would like to see Government intervention.
"If it does get down to 'head count cut', we'd like to talk to Government and say this is what we are looking for and ask: how can you support us in minimising those head count cuts?"
He also said that some progress had been made to support and reassure customers, with the Irish Travel Agents Association lobbying airlines and cruise lines to allow more flexibility in terms of changing bookings.
In terms of those catering for tourists in Ireland, Elaina Fitzgerald Kane says the IHF would like to see hotels benefiting from tax reductions and rates exemptions for the duration of the crisis.
The Restaurants Association of Ireland has called for VAT for the hospitality sector to be reduced to 9%, a call echoed by Retail Excellence.
The RAI called for Revenue to introduce a moratorium on VAT payments and for employer's PRSI to be halved.
While Retail Excellence has called for an immediate moratorium on local authority rates payments to the end of 2020, and an immediate 40% reduction in commercial lease rents for the same period.
A spokesperson for the Department of Tourism, Trade and Sport said that "a prolonged period of travel restrictions will lead to a significant drop in tourist numbers and ultimately to job losses in the [tourism] sector.
"In response to this a Covid-19 Tourism Monitoring Group made up industry stakeholders, the tourism agencies and department officials, to monitor the impact to the tourism sector and to assist in formulating any proportionate Government response" has been established.
The spokesperson said that Minister for Tourism, Trade and Sport Shane Ross would meet Minister for Finance Paschal Donohoe this week "to urgently address specific issues facing the sector."