The spread of Covid-19 is adding to the economic worries of many companies, but it is brought an unexpected bonus to a Co Limerick company.
Irema is a small manufacturing company based in Killmallock, Co Limerick for over 30 years and employing 45 people.
It manufacturers and supplies surgical masks wholesale to the medical industry, including the Health Service Executive.
The coronavirus has lead to a shortage of supply in China, where these masks are normally sourced globally.
But its supply chain has now collapsed as China struggles to meet even its own needs for surgical masks as the numbers diagnosed there are so high.
It has brought a surge in demand from across Europe and the US for the products manufactured at the Co Limerick plant.
It is now working round the clock doubling the numbers of masks it produces from 1.3m to 2.7m a week.
The company has taken on an additional 15 staff, and expects to take on and train another 15 to meet this surge in demand and to keep production going.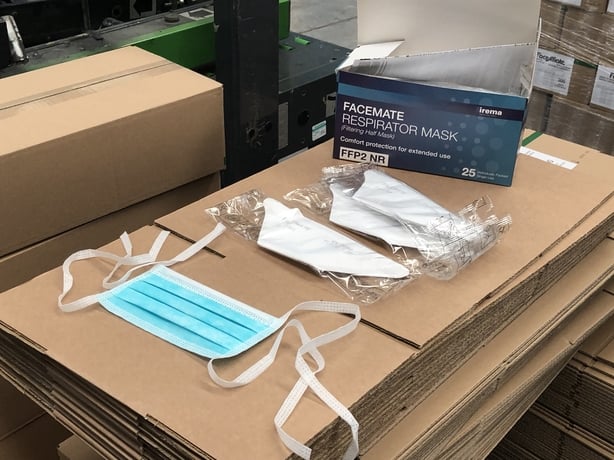 Managing Director John Rice said they have been inundated with demands for products from across Europe and the US.
"Europe needs a robust and reliable supply chain and we have been doing that for over thirty years," he said.
"The Chinese supply chain has been crippled by the expanse of the corona virus there and they simply can not supply Europe anymore, and we are now filling that gap," Mr Rice said.
The company manufactures the masks from scratch using polypropylene pellets to make the large industrial rolls of filter material that goes into the surgical masks.
In this way they can ensure complete quality control from raw material to finished product for customers.
The company makes two mask types - a green surgical mask worn mainly by medical professionals in theatre, and what is known as a white 'respirator' mask - both are being exported to infection control areas.
Mr Rice said they expect to have 70 people employed certainly for up to another six months as the global spread of the virus continues.