A small rural primary school in Roscommon has been saved from potential closure by the addition of 14 students from Ukraine.
Lismoil National School in Curraghboy has more than doubled its numbers with 23 pupils now enrolled.
The first group of Ukrainian students began arriving last September and already they have settled into a new way of life, a new language and new friends. The children are enjoying the playground, pitch and sensory garden - a refuge from the turmoil they have left behind in Ukraine.
Ilya Krivchenko and Mark Dolan are now school pals.
Ilya says he loves Ireland. "It's a beautiful country with green fields and flowers. I can play football outside with my friends. It was a long time for us to get here.
"We were in Kharkiv for five months and then we came to Poland for some months and now we're in Ireland. I miss Ukraine but I'm happy here and this is a good school," he says.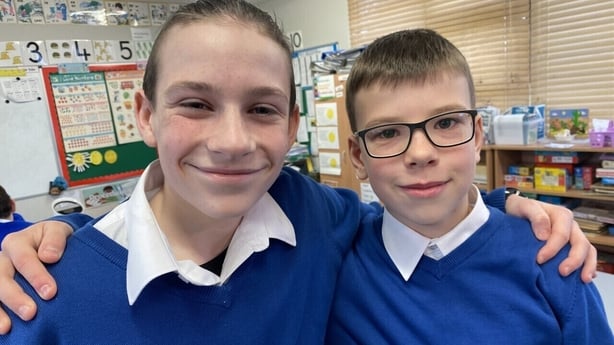 Mark says the Ukrainians make a big difference to the small rural school.
"I'm from Curraghboy and like the one-to-one attention you receive in Lismoil but the school was in danger of closing because of the numbers. Luckily the Ukrainians showed up and saved it.
"It was difficult at first with the language barrier but we all get along and we play soccer together. It took them a while to get their bearings but now I think they've really settled in. We're teaching each other to speak our languages," he says.
The children are aged between five and 13 years and live in nearby Athlone from where they are taken to school each day by bus. Getting that transport was an uphill struggle but Principal Mary McDermott was determined.
"We wanted them to come to our school and the parents visited and very much wanted to send their children here where they would get so much care and attention. As you can see.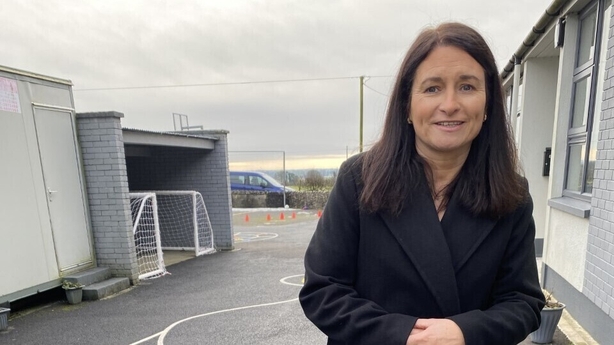 "I wasn't going to take the children without transport in place and we chased private bus companies, politicians and Government departments for months. Then the Red Cross stepped in and provided funding for 12 weeks until we got a set up with a school bus from the Department of Education.
"We have a bus coming out from town bringing them to school and picking up the children at two and three o'clock . Overall it has worked out well for everybody," she says.
Ms McDermot explains that the school needed three more children last September to stay viable as a two-teacher school and the first lot of Ukrainian children saved the school this year.
"We would have been left with two teachers. But then at the end of summer, we would have either gone to one teacher or possible closure. So the Ukrainian children saved us basically. And then we got more Ukrainian children at the end of November and they've all settled in really well," she says.
Lismoil National School now has a language teacher four days a week and a special education teacher. The language barrier poses challenges but the teachers use language apps and pictorial cards to aid communication and it is working well.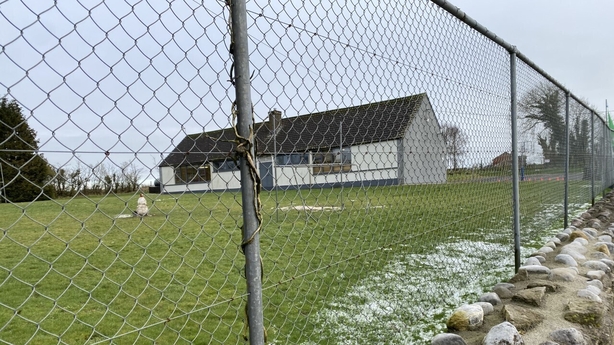 Therese Duignan is a pupil at Lismoil NS and says she loves having the Ukrainian children at her school.
"They know some stuff but it takes a while for them to learn. I help them with their words and it's more enjoyable than ever. I have new friends to play with and help them with their classwork. It's all very good," she says.
Olena Budnik and Mariana Vasylyk say they are deeply grateful to have their children attending Lismoil NS. Olena says it's a great school.
"The teachers have a great attitude to our children and we're very happy to be here. They feel at home here. We were very nervous at first but now we see how happy they are."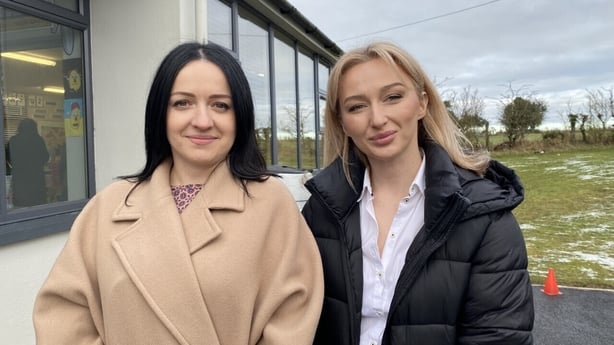 Mariana agrees but says they still miss Ukraine.
"They are happy here and this is a nice opportunity to learn English in a country where everybody speaks English. Of course it's sad what is happening in our country and we have family still there.
"But we are so grateful to this school and these teachers for making our children happy and they don't worry so much about Ukraine now. They still miss their country of course but we feel everything will be ok. Everything will be fine," she says.