Celebrations are under way at the shop in Galway city where this week's €5.5m lotto jackpot ticket was sold.
It is understood the winning ticket belongs to a local syndicate of retired and current outdoor workers at Galway City Council.
Balloons and champagne were the order of the day at the Newspoint store in Galway Shopping Centre on the Headford Road in the city.
"A local newsagents for local customers" is how the owner Billy Shearer describes his shop, and indeed the local syndicate of workers at Galway City Council are understood to be based at a depot closeby.
For now though, they are keeping a low profile.
"Apart from winning the lottery myself I couldn't be happier for these council workers. There won't be a pothole filled for a month!"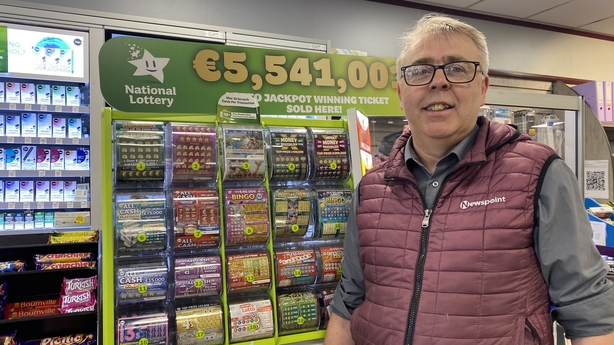 Mr Shearer chuckled about the "few bob" coming his way on the back of the win, but wouldn't speculate on the amount.
Customers at the newsagents today expressed their delight that the jackpot was won by a local syndicate.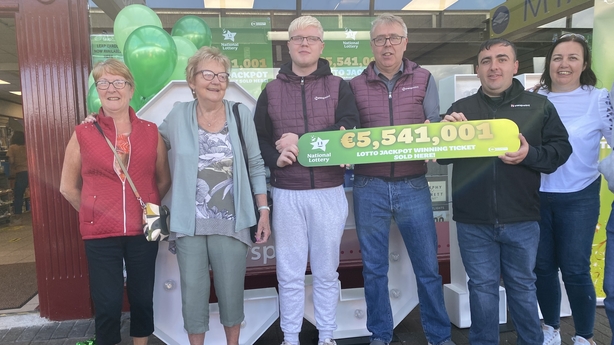 The National Lottery says there have now been seven jackpot wins in 2022 and this latest bonanza gives a payout of around €550,000 to each of the 10 lucky council workers believed to have won big.
The winning numbers were 9, 10, 17, 32, 33, 39 and the bonus was 47.
Arrangements are now being made for the prize to be paid.