A principal on Inis Oírr is calling on students to apply for grants to study on the island's secondary school for a year.
In order to be eligible, pupils must come from areas where they cannot access education through Irish.
The appeal comes as just one new pupil has enrolled for September.
Inis Oírr is the smallest of the Aran Islands, with a population of just 300, with numbers declining over the years.
Coláiste Ghobnait opened in 1985 with an average of 20 pupils enrolling annually from the island and elsewhere. However, this year there is only one new student enrolled.
Principal Bríd Ní Dhonnacha has taken part in a promotional video, along with some of her pupils, to raise awareness of the remote grant scheme.
The island primary school has about 33 pupils in the current year.
"We're a small school located in Inis Oírr and we offer the junior and senior cycle programmes, as well as a transition year programme," Ms Ní Dhonnacha said.
"Coláiste Ghobnait offers the same programme as any other post primary school in the country. Our classes are very small and you get to know your students very well and they excel in these settings.
"We foster mutual respect and once pupils feel safe, they thrive and learning happens."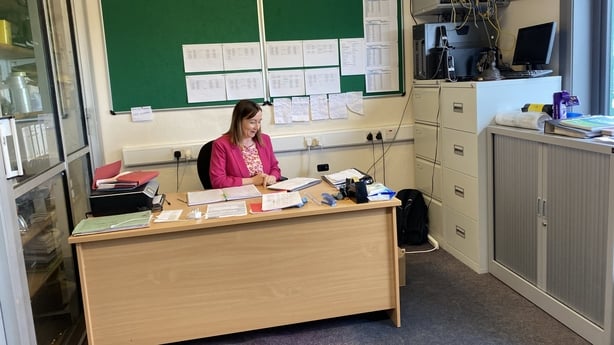 Ms Ní Dhonnacha hopes the video, which was made by the local arts centre, Aras Éanna, will entice students who want to learn Irish and gain independent life skills, as well as immersing themselves in Aran Islands' culture to apply for the grant.
"The remote grant is the best kept secret on the island. We have people queuing up for scholarships funded by the Department of the Gaeltacht, especially TY students," Ms Ní Dhonnacha said.
"But we want to raise awareness about the remote grants for students who want to learn through Irish, but live in areas where it's not accessible."
Both grants are worth in the region of €5,000. The money covers accommodation and meals provided by a Bean an Tí like Úna Mhic Dhonnachadha.
"It's a wonderful experience for the visiting students and we love to have them on the island. The classes are small and they flourish academically and develop as people," Ms Mhic Dhonnachadha said.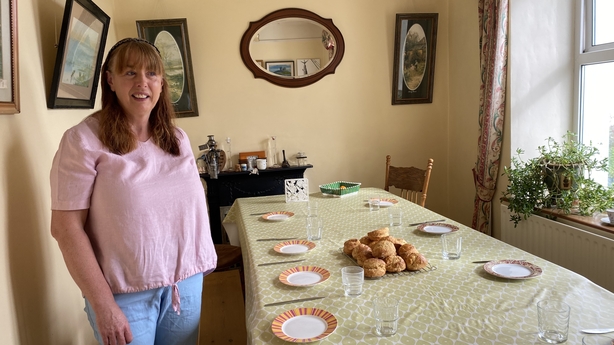 "Many of these students are getting a feel for the strength and connection of local communities where everyone looks out for each other. I'm strict when it's necessary but I love to see the students having a bit of craic.
"You have a lot of freedom here and everyone looks out for you and, as they say in English, it takes a village to raise a child. Everyone looks out for each other and the community is very connected and close."
There are eight teachers in the school who work part time hours with little job security. Sorcha Ní Fhlatharta grew up on Inis Oírr and loves teaching in her old school.
"Teachers use the surrounding environment to add to the teaching and when you are learning about something in the classroom, there is nothing better than going out to see that in a live scenario. Students learn at a deeper level this way. It's active learning," Ms Ní Fhlatharta said.
She added that there are different sports, with gaelic football and handball the most popular.
Students do art, woodwork and cooking in the home economics class and they use a range of different skills.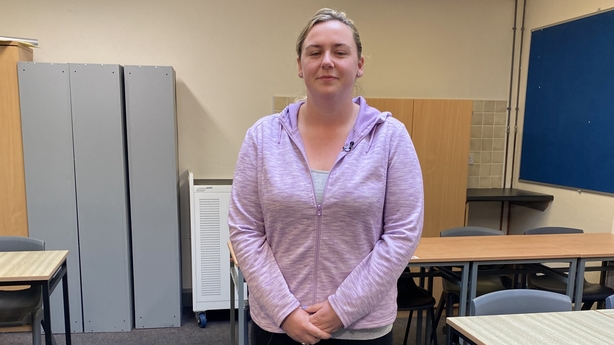 "Out here, the main focus is on learning the Irish and once you have that, everything is just really fun," Ms Ní Fhlatharta said.
"I really hope we can attract more students to our school this year."
Ms Ní Dhonnacha says the pupils from the mainland add so much to the school and local community.
"The students that come over here learn to be independent, responsible and they develop as people both academically and socially and they find that they get opportunities both in school and outside of school that they wouldn't have at home on the mainland for a variety of reasons," she said.
"It is definitely a unique opportunity and not to be missed."