The Catholic Archbishop of Tuam has attended a gathering at the site of the former mother-and-baby home in the town.
The event was held to welcome a group of runners from Germany, who have travelled across the continent in recent days, to draw attention to the burial of babies at the site.
Research by historian Catherine Corless revealed that 796 children, most of them infants, died between 1925 and 1961, the 36 years that the home, run by the Bon Secours existed.
Archbishop Francis Duffy said he felt it was important to attend, to show solidarity with survivors and their families.
It was his first visit to the burial site since his installation as Archbishop earlier this year. However, he previously travelled there prior to formally succeeding Dr Michael Neary.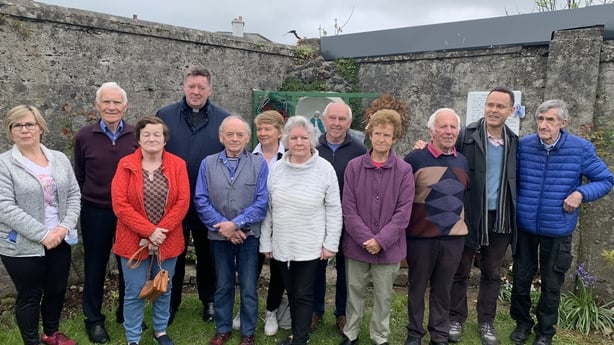 Archbishop Duffy said there was "unfinished business" in relation to the burial of almost 800 babies in Tuam and that he could understand the frustrations felt by people at the pace of progress, in bringing the issue to a conclusion.
He said the Church's first duty was to listen to survivors and to accompany them on their journey. It must also play a role in "what emerges from the excavations and the burials".
Archbishop Duffy has met with a number of survivors since assuming his role and said this had resulted in many "moving, sad and tragic stories" being recounted.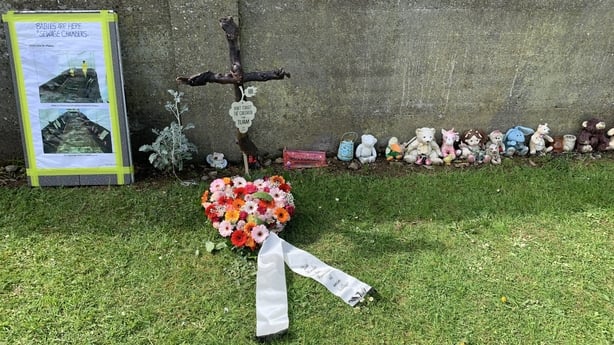 The Archbishop paid tribute to those involved in the run from Germany and to Ms Corless, for her work in bringing the issues in Tuam to international attention.
The 18-strong contingent of runners was led by John McGurk, a Scot who was the victim of institutional abuse. He said the story of the 796 babies in Tuam had resonated deeply with him and he felt duty bound to draw attention to the story, as best he can.
Over the last six days the group travelled on foot and by bike from Germany, through Holland, England, Scotland and Northern Ireland, before concluding their journey in Tuam this morning.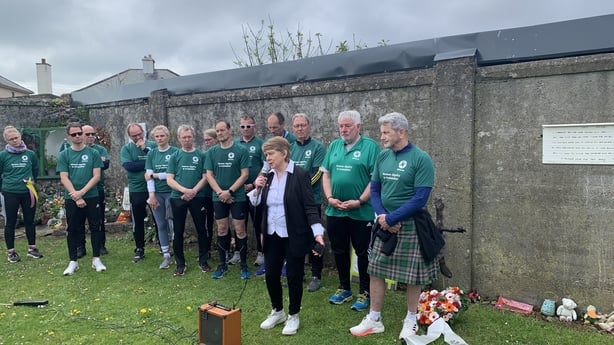 Ms Corless said the presence of the Archbishop sent a powerful message to survivors.
She reiterated a call on the Government to ensure that a bill to allow for the exhumation of remains in Tuam be passed before the summer recess.
That call was echoed by Ted Steede, whose cousin Josephine died at the Tuam mother-and baby home.
He wants DNA analysis to be extended to cousins of deceased babies, as he says it presents the final opportunity to correctly identify some of those buried at the site.