Taoiseach Micheál Martin has officially opened a €140 million N4 road in Co Sligo.
The 15km stretch of dual carriageway between Collooney and Castlebaldwin replaces the existing road, which has seen dozens of fatalities and accidents over the past number of decades.
The new road comes after 15 years of campaigning by a local action group, which saw the erection of 31 crosses on the old road to symbolise the number of lives lost on this section of the N4.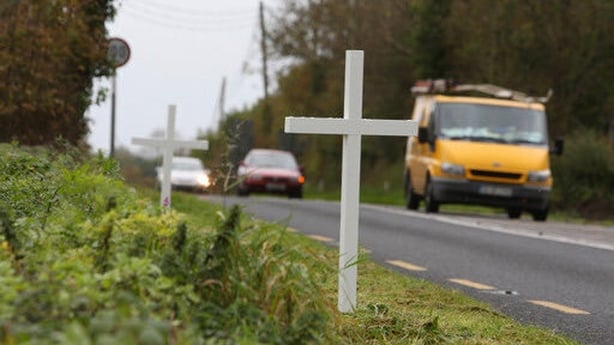 Michéal Martin said this project will significantly improve road safety for local communities and everyone travelling between Sligo and Dublin.
"It will enhance the quality of life of this community, improving accessibility and making this an even more attractive destination for investment and tourism, and a place to work and live."
The Taoiseach was accompanied by the Cathaoirleach of Sligo County Council, Cllr Paul Taylor, and the Chair of Transport infrastructure Ireland (TII) Cormac O'Rourke.
"A project like today's N4 Collooney to Castlebaldwin is a prime example of the upgrades needed to the national roads network to deliver on TII's remit to enhance safety and improve efficiency under the Government's Project Ireland 2040 plan," Mr O'Rourke said.
The old N4 will become a Local Road with a new cycleway, enabling people to walk or cycle for short local journeys.