The final stages of two major wall art installations have been unveiled in Foxford, Co Mayo.
The visually arresting murals of the Salmon of Knowledge and The Goat Fair Day are displayed in a highly visible area of the town to maximise the number of people who will see the artwork.
They have been works in progress over the past three months by professional wall artist "Friz" aka Marian Noone.
"The murals are inspired by local folklore and have a cultural significance in the area," she said.
"Foxford is renowned for salmon fishing on the river Moy and The Goat Fair is an annual tradition that takes place in May each year. Fair Days have all but disappeared in modern day Ireland so it is important to commemorate these events," she added.
Jamie Mulrooney runs the Foxford Wall Art Project.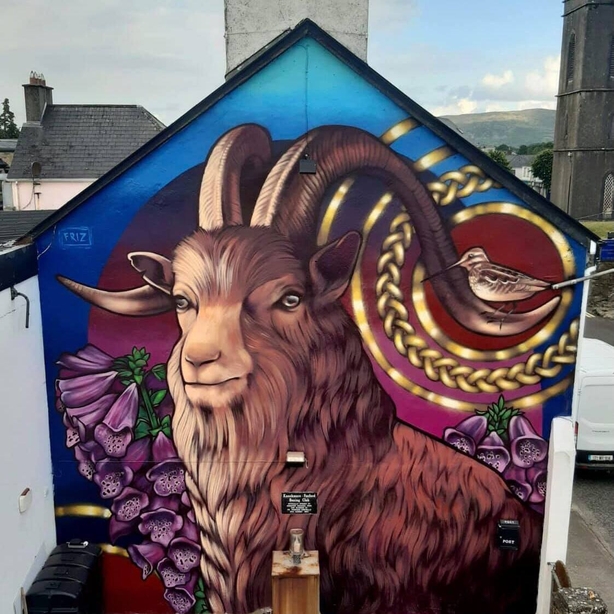 "The aim was to transform mundane spaces into something spectacular that gives everyone in the community a sense of pride of place," he said.
"Many rural towns have been in decline over recent years and we've now seen what artwork can do to transform and inspire," he added.
Permission was secured from Mayo County Council to erect the murals and the artists raised €7,500 through a GoFundMe page.
They said the support of the local community and from people further afield has been overwhelming.
They are now hoping to receive funding from the Arts Council to carry out similar projects going forward.