Galway Circuit Criminal Court has heard that a garda found a man viewing sexual abuse images of children while sitting in his van in a hotel car park.
The court heard that John Healy, 48, of Gortroe, Corrandulla, Co Galway was so engrossed in his viewing that he was "completely oblivious to his surroundings".
Sentencing was adjourned today in the case of the IT specialist, who pleaded guilty in May 2019 to the possession of several thousand images and videos of child abuse.
His sentencing has been postponed several times due to delays in preparing expert reports and the availability of witnesses.
Today at Galway Circuit Criminal Court, Sergeant Aidan Quinn gave evidence that he was on regular duty in a housing estate in Claregalway in October 2014 when he noticed a man sitting in a van in a hotel car park using a laptop.
Sgt Quinn said he was "totally engrossed in its content" to such an extent that he was "oblivious to his surroundings".
When he approached the vehicle, Sgt Quinn told the court that he positioned himself outside the driver's window and observed Healy viewing multiple child abuse images.
When Healy noticed the garda's presence, Sgt Quinn told the court, he tried to close his laptop and remove several leads from it. He told Sgt Quinn that it was a work email.
A search of the van produced several items, including a laptop that had its hard drive removed, a number of USB keys, one of which contained an operating system for the laptop.
Gardaí also found female underwear, condoms and graphic black and white images of children.
They also found a webcam between the headrests in the cockpit of the van, as well as €4,155 in cash and €3,476 in cheques
The Garda Cyber Crime Investigation Unit examined the contents and found that the hard drive contained more than 300,000 images and videos, which were organised in a number of password-encrypted folders.
Analysis by Detective Sergeant Paul Johnston showed that all of the folders and files were created on 7 April 2014.
The court was told that this suggested the hard drive was the backup of the contents of another computer.
The content that was downloaded and stored suggested a strong level of organisation by the user, Sgt Quinn told court today.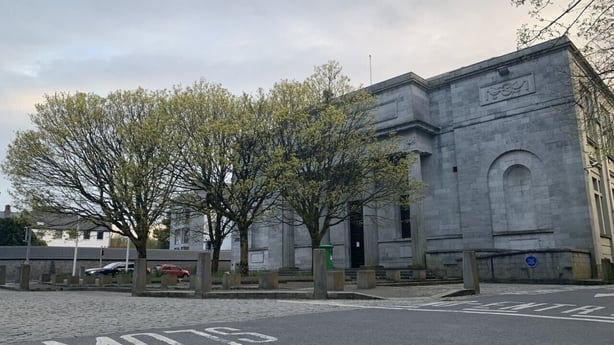 A folder titled LiveCam was also found, containing images of adolescent females in swimwear at location such as beaches, promenades, fun parks and swimming pools.
Sgt Quinn told Galway Circuit Criminal court today that 3,000 of the 300,000 images were examined and that 85% of those were child abuse images and videos.
He described them as being on the "upper level in terms of severity".
The hard drive also contained links that indicated that Healy had access to the TOR browser, which Sgt Quinn explained is more commonly known as the dark web. There was also evidence that it connected to the GigaTribe file-sharing programme.
When questioned, Healy admitted to being in possession of all the items. He admitted knowing that the hard drive contained images of child abuse and of being in possession of them. He also admitted having accessed and viewed child abuse images since 2008.
Healy told gardaí he had a qualification in Information Technology and worked as a systems administrator in a third level college.
He admitted keeping the laptop in his vehicle, which was parked at this home in Gortroe, Corrandulla, Co Galway.
Defence barrister Bernard Madden SC told court that the media coverage since Healy came to garda attention has caused great stress to his wife and family and that he no longer lives in the family home.
Mr Madden told Judge Rory McCabe that Healy has made a formal complaint to gardaí regarding sexual abuse that he suffered when he was younger.
"He suffers from depression and anxiety and had been drinking quite a lot. He is psychologically vulnerable," said Mr Madden.