Community groups in east Galway are showcasing the benefits of a bog restoration programme, that is helping to deal with carbon emissions and boosting native wildlife.
Conservation work has been under way since turf cutting ended on Carrownagappul bog, near Mountbellew, almost a decade ago. 
It is one of the country's largest raised bogs, covering 325 hectares.
In recent months, Galway County Council and Birdwatch Ireland have identified 40 different species of breeding birds on the bog. They are among a range of birds, insects and mammals that feature in a new video that shows the fruits of the ongoing restoration effort.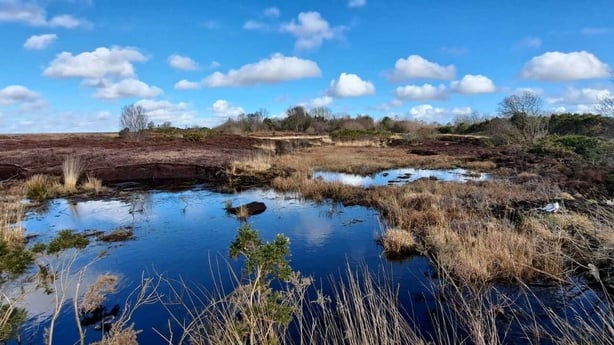 It has been assisted by the installation of 3,000 dams across the bog, to reduce water loss and boost the growth of sphagnum moss - something that is key to helping peat form.
John Lusby of Birdwatch Ireland said a wildlife audit highlighted the biodiversity in the area and would also be used as a base point for future surveys, as the restoration project continues.
He said that the works that were being carried out to re-wet the bog would steadily improve conditions in the coming years.
Every hectare of active raised bog can sequester half a tonne of carbon a year. As well as the tangible environmental benefits, plans are in place to develop a network of walking and cycle trails around the amenity in the coming months.
Locals have also developed an educational programme to detail the history of the bog and the role it played it their lives over the years.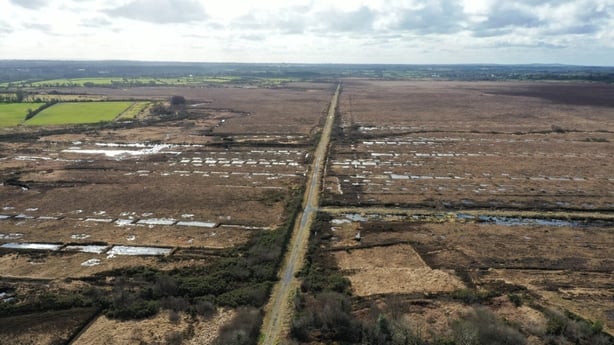 Former TD Paul Connaughton, who cut turf on the bog for decades, was one of those who agreed to relocate to a nearby bog ten years ago. He said that while it would take centuries for the Carrownagappul to return to the state it was originally in, the journey was under way and the restoration would be of immense value to people for generations to come.
The works in east Galway are among a number of projects taking place on raised bogs around the country, following the cessation of turf cutting on designated Special Areas of Conservation in recent years.
The Manager of the Living Bog project, Ronan Casey, said the initiative showed how people were more aware of the important role bogs could play in dealing with carbon emissions as well as the benefits they brought to local communities, from a biodiversity and recreational perspective.
Today, the Department of Heritage announced €230,000 in funding for 25 peatland projects around the country.
It will be used to provide boardwalks, trails, walking routes and signage. The money will also go towards funding research and mapping initiatives in 15 different counties.