Covid-19 restrictions have increased the pressure on financial resources for some community groups, particularly those voluntary groups dependent on public fundraising.
In south Galway, a small forge heritage centre that has links to one of the most brutal events of the Irish War of Independence is facing the possibility of being without electrical power as the community group struggles to meet the running costs.
Beagh Rural Development Association restored the old Loughnane family forge in Shanaglish during the 1990s.
Hugh Loughnane was a brother of Harry and Patrick Loughnane and the last blacksmith to work in the forge.
It comes as the community in Shanaglish mark the 100th anniversary of the deaths of Harry and Patrick, who were active in republican activities in south Galway in 1920.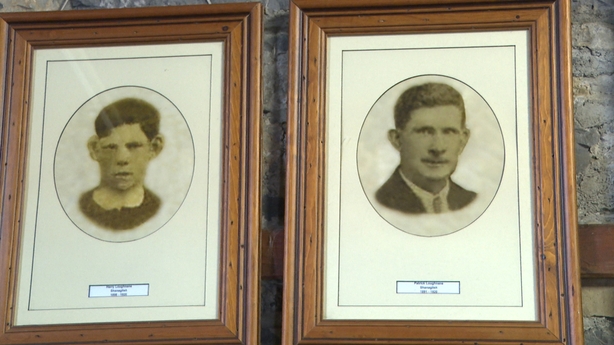 On 26 November 1920, the brothers, aged 22 and 29, were captured by Auxillary forces near their home in Shanaglish.
Their bodies were discovered days later in a small lake on the road to Kinvara. They had been badly beaten, oil was spilled over them and an attempt was made to burn the remains.
In one of the most harrowing images of the period, a local teacher took pictures of their remains at their funeral.
The images are displayed in the centre in Shanaglish.
Tony Diviney of the Beagh Rural Development Association said the community restored the forge from a stone ruin to remember the Loughnane brothers.
He said the forge also served as a heritage centre and a community venue and it is very disappointing to be facing the possibility of having to disconnect the power, as the group can no longer meet the running costs.
Martina Neylon, also from the Beagh Rural Development, said that the group used to fundraise at the local churches after mass in previous years, but this was not possible this year due to Covid-19 restrictions.
She said the group has made unsuccessful appeals to their provider to categorise the building as a domestic connection instead of a commercial connection, which would help to reduce the cost of electricity.