A 13-year-old girl from Co Galway has made over 1,000 masks and has sent them to friends, relatives, healthcare workers and well-known people, including the Taoiseach.
This week Leo Varadkar wrote to Lauren O'Grady thanking her for his personalised mask.
He told her that at the outset of this crisis he said not all superheroes wear capes.
Now he said Lauren was just such a superhero, learning to sew and making masks for free with her pocket money.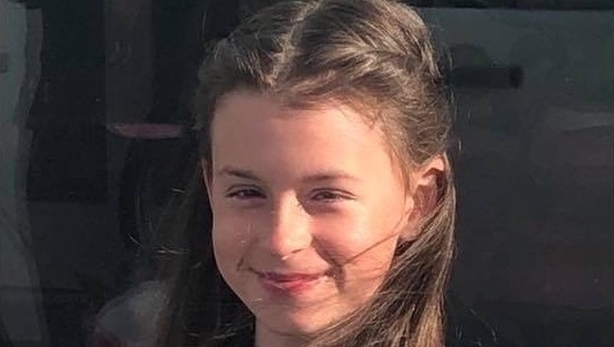 He thanked her for her contribution to the national effort in helping to slow the virus down,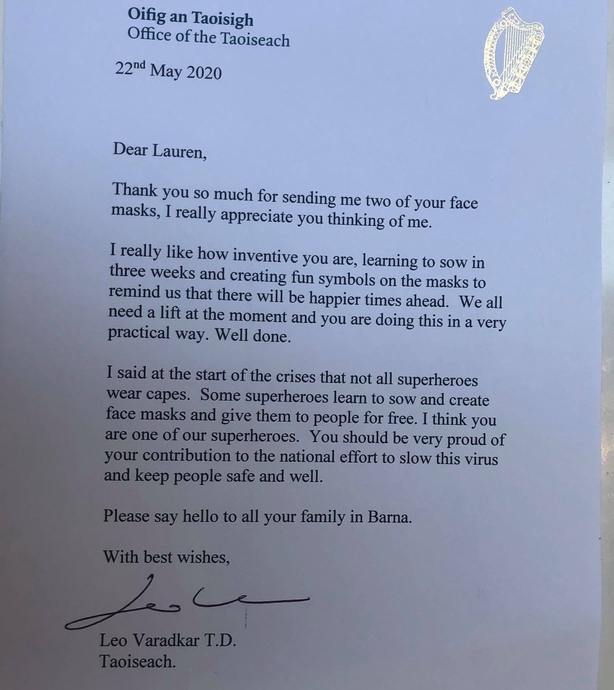 Lauren, who lives in Barna, has been designing an array of colourful masks with happy symbols and turning them around at home on her sewing machine.
She has also sent masks to Professor Luke O'Neill who posted an appreciative tweet and other other biochemists in his department at Trinity College Dublin posed for photos wearing their new masks.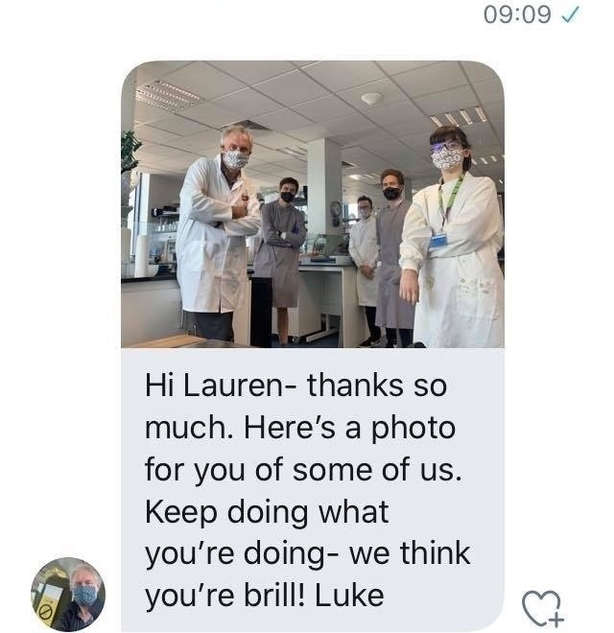 Lauren also sent a mask to musician Sharon Shannon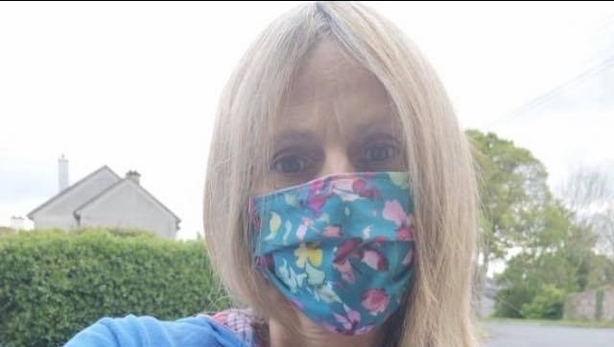 Lauren often sends masks to people locally, young and old, without saying who they are from.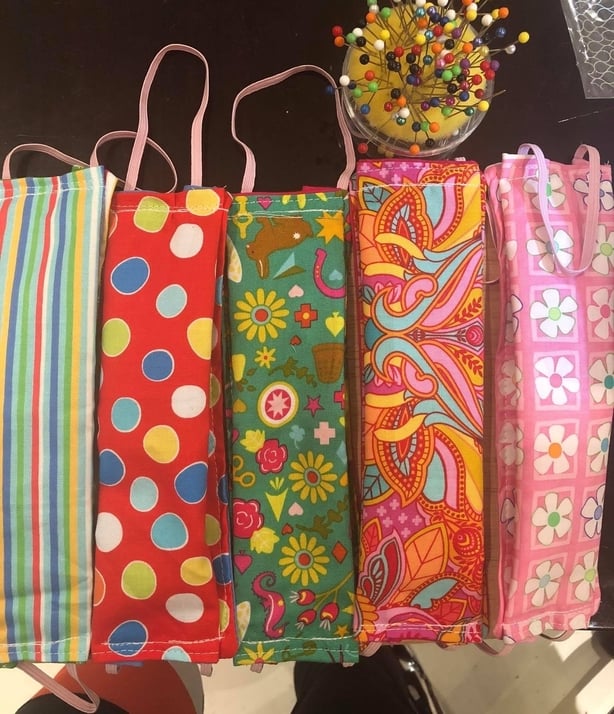 She said she gets a kick out of performing these random acts of kindness during lockdown, although she probably will not remain anonymous for too much longer.