A number of two and three bedroom properties have opened in Galway as part of an effort to alleviate homelessness.
The modular build units are located on city council-owned land in the Westside area of Galway.
A total of 15 units have been constructed by Galway City Council while the Peter McVerry Trust is managing the development. The service is the first of its kind in the country and will accommodate families in need of emergency housing.
Each unit has its own kitchen, dining space, bathroom and bedrooms. The hubs will be used to house homeless families that have been previously accommodated in hotels or B&Bs.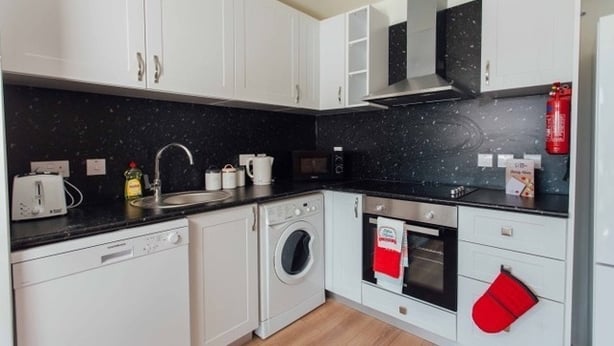 It is envisaged that they will use the hubs for a six to nine month period, before progressing to social housing.
The initiative follows the use of emergency powers by the City Manager last year, to progress with the plan for the family hub in Westside.
The Peter McVerry Trust says it hopes to develop a further presence in Galway as a result of its involvement in the scheme.
The Trust's CEO, Pat Doyle, said the hub was a recognition that families experiencing homelessness needed high quality, professional services and supports. He said he hoped the temporary housing would allow people to experience some level of normality.