A new Covid-19 test centre has opened at Galway Airport.
The drive-through facility has been developed in a vacant hangar at the airport, which closed to commercial air traffic eight years ago.
The property is now owned by Galway City and County councils.
In recent days, HSE staff, gardaí and members of the Defence Forces have repurposed the hangar, to facilitate nine car bays in the building.
They plan to add a second test centre at an adjoining hangar in the coming days. When it is fully up and running, the HSE estimates that in the region of one thousand people can be tested at the airport each day.
Swabbing for Covid-19 takes place by appointment only. Patients are given a time to present for testing and are guided into the hangar in their cars.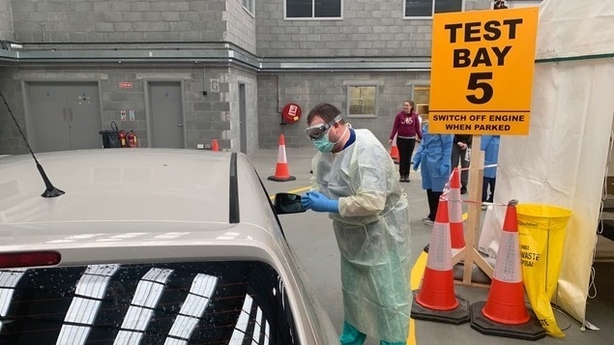 Nine vehicles are accommodated at a time and the test process takes less than 10 minutes to complete.
Breda Crehan-Roche from the HSE said the level of support for the initiative showed how people were pulling together to provide innovative responses to the coronavirus threat.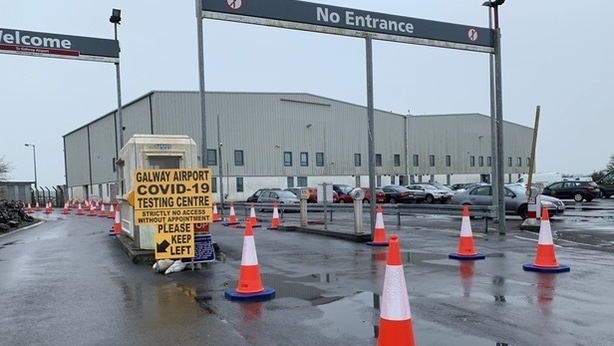 After a series of simulated tests this morning, the centre opened for its first appointments this afternoon.