An inquest into the death of a 69-year-old woman at the Galway Clinic a year ago following the routine fitting of a pacemaker has returned a verdict of medical misadventure.
Noreen Hanley, a retired nurse from Athenry, went into cardiac arrest after electrodes were erroneously inserted into the wrong place.
Dr Gordon Pate has admitted breach of duty and apologised for the failings in her care.
The inquest heard how Mrs Hanley had been fit and well prior to her death apart from a thumping sensation in her chest from time to time.
A pacemaker was recommended and on 21 November 2018 she was admitted to the Galway Clinic.
Consultant Cardiologist Dr Gordon Pate explained that normal ageing may have upset the electrical activity of Mrs Hanley's heart, causing it to beat more slowly. She was familiar with the procedure and signed the consent form for surgery.
The following day, 22 November, Mrs Hanley underwent the procedure.
Her daughter, Áine, said she was in great spirits afterwards and excited to tell her that the majority of the medical team were people she knew and had worked with years ago.
A short time later Mrs Hanley reported feeling unwell and suffered nausea and vomiting.
Later that night her condition worsened and her family was told by Dr Pate that it was not looking good.
The team had been trying to resuscitate her but she passed away a short time later.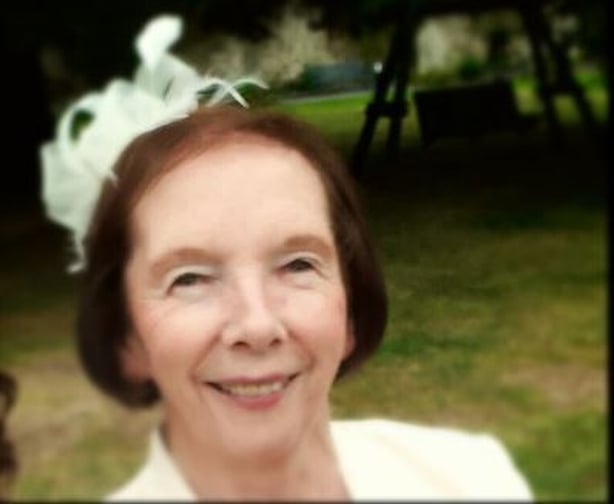 Mrs Hanley's son, Brian, told the inquest that it haunts him to this day that Dr Pate remained seated at the nurses' desk during the evolving emergency. He said there were people rushing around but nobody would make eye contact with him.
The court heard how Dr Pate left the room and returned moments later to say "it's over". He explained to the family that she had suffered cardiac arrest following the procedure.
Under cross-examination by the family's solicitor Damien Tansey, Dr Pate admitted that Mrs Hanley's cardiac arrest was the result of pacemaker leads erroneously inserted into the wrong place despite technological aids to help determine the correct destination.
The court also heard how a post-mortem examination report revealed she had underlying coronary artery disease despite showing no symptoms.
Dr Pate said he appreciated that the family might have thought him cold and callous not to be at her bedside during the emergency but he said his priority was to look at the screen and see what caused the cardiac arrest.
The Hanley family strongly disputed whether their mother was hooked up to any machine at this stage.
At the close of the inquest a visibly upset Dr Pate addressed the family directly and said he had never had such an experience in his 30 year career as a doctor.
He apologised again and said that Mrs Hanley's death weighed heavily on him. He asked her daughter Orla for a photograph of her mother before leaving court.
Coroner for Galway, Dr Ciaran McLaughlin, returned a verdict of medical misadventure and said the courthouse was the wrong place for bereaved families to have to come looking for answers.
He said there had been no independent review of the incident, no engagement with the family and incomplete notes.
Dr McLaughlin called for greater accountability in the private health sector. He noted that even the smallest district hospitals and nursing homes were vigorously monitored despite having no procedures carried out.
The Hanley's are a well known farming and GAA family from Esker, Athenry.
Speaking after the hearing, the family said it welcomed the coroner's comments and said some closure had been achieved.