The Department of Justice and Equality has put off plans to house 13 women in a hotel in Achill, Co Mayo due to ongoing protests at the site.
The Achill Head Hotel in Keel had been selected as a location to provide emergency temporary accommodation for asylum seekers.
The women, who have come to Ireland seeking international protection, were to be in Achill for a maximum stay of three months.
But in a statement this evening, the department said that it made the move because "an ongoing protest remains in place outside the hotel".
It added: "The department has regrettably decided that, at the moment, to ask the women to move there would not be in their best interests, as they may be vulnerable while awaiting decisions on their protection applications."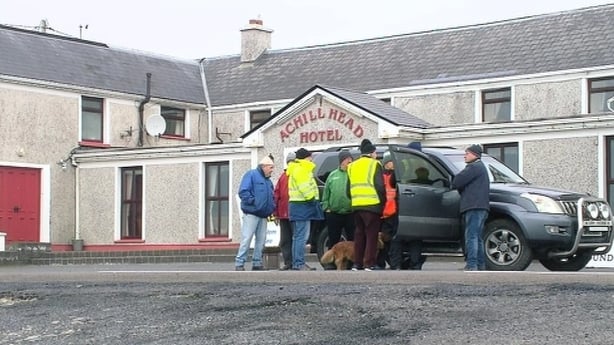 The department said that officials have been engaging with public representatives from the area since last week.
It said that last night they met elected and community representatives in Achill to discuss their concerns.
The department said it was disappointed at the continuing protest, but would continue to engage with the representatives in an effort to resolve the situation.
A public meeting in Achill last week heard concerns about the infrastructural pressures that might occur as a result of asylum seekers being moved to the area.
Sinn Féin Senator Rose Conway-Walsh, who is based in Belmullet, has welcomed the decision, saying it will give the Government an opportunity to "get this right".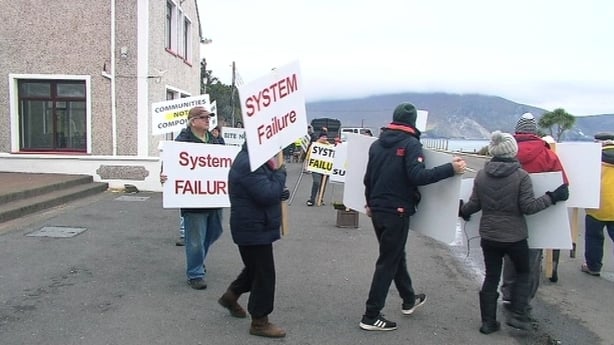 Speaking on RTÉ's Drivetime, she that there has been a "complete vacuum of information" since the situation came to light last week.
She said that when there is a lack of information, there is often also misinformation, and peoples' fears are heightened.
She said she thinks the Government has realised "they've done this all wrong" and that the community needs to be consulted.
She said: "If you look at an island like Achill, you have hundreds of empty houses. Achill is a very welcoming place, people from all over the world come to Achill and have done for decades.
"If they wanted to come to Achill and use those empty houses, people would be welcoming to families and people who would integrate into the community, and they would be more than active in facilitating that."